Wyoming State Legislature Preparing for Next Session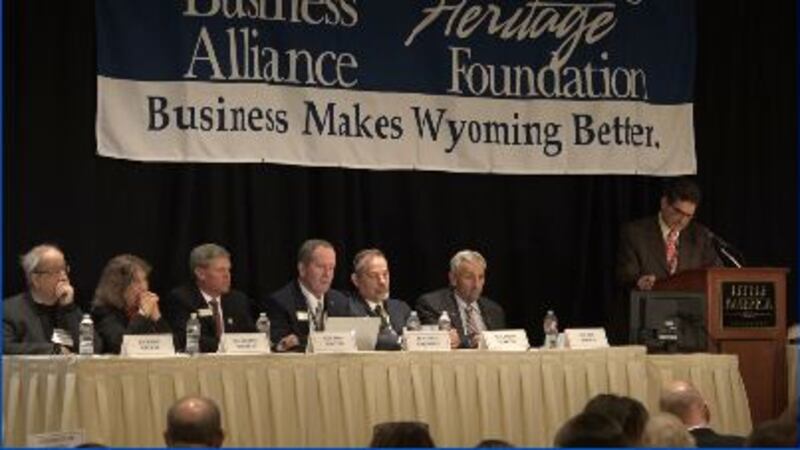 Published: Nov. 14, 2018 at 6:39 PM CST
The Wyoming State Canvassing Board met today to certify the results of the election.
With the newly elected and re-elected getting ready to take office in a few months, Governor Mead is preparing for his last few months as governor. He said, "This is a time of many last times for me and as I think about the privilege that I've had over the last eight years, I reflect upon that, but also the excitement of the newly elected leaders and re-elected leaders. I'm excited to see where they are going to take the state of Wyoming."
Today at the Wyoming Governor's Business Forum, members of the Wyoming Senate answered questions about their plans for the upcoming session. They talked about taxes and a few social issues during the moderated session.
The Wyoming Legislature will convene in January. There will be a joint session on January 9th, following the Governor's State of the State Address.