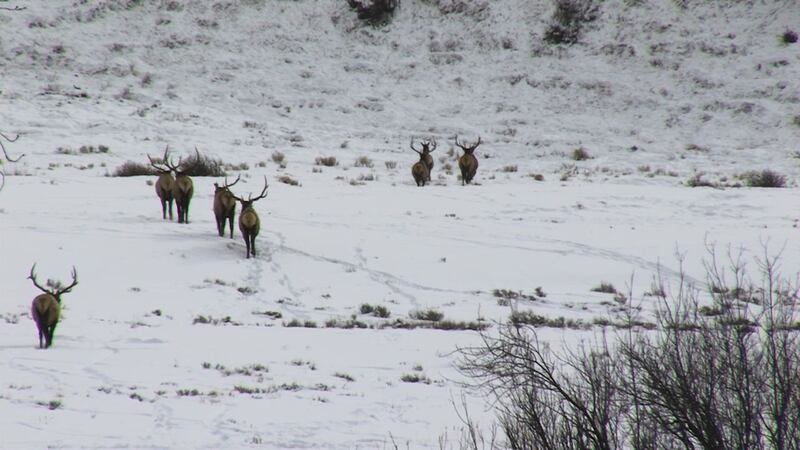 Published: Feb. 1, 2020 at 5:34 PM CST
Winter-like weather has already been with us for some time, but for wildlife, particularly big game animals, the next 3-4 months is a critical time. The Wyoming Game and Fish Department reminds the public that shed horn and antler gathering or unnecessary disturbances of big game animals is prohibited on most public lands west of the Continental Divide between Jan. 1 and April 30.
During the winter, animals like deer, elk, antelope and moose use up body fats and reserves trying to survive when there's typically not much food available on winter ranges. With nighttime temperatures getting into the single digits, and…winter conditions changing quickly in Wyoming, the better these animals can conserve those fat reserves, the better chance they can withstand whatever Mother Nature may throw at them in the next few months.
The public has been an invaluable resource in helping game wardens enforce the regulation; it's been in place since 2009. In 2012 some state lands were also added. One exception is public lands in the Great Divide Basin. Public lands are defined as federal lands and lands owned or administered by the Wyoming Game and Fish Commission. Cold temperatures and snow covered range require big game to expend much more energy compared to warmer months, and the inevitable cold and wet snows in the spring are still a few months off. Harassment and disturbance of these animals can burn these fat reserves a lot quicker than usual, making them more vulnerable to stress or pushing deer and elk to less productive habitats.
In addition, there are winter closures to vehicles and humans on designated federal lands in Teton, Sublette, and Lincoln counties. State lands usually are marked in blue on land-status maps. Wyoming winters are always unpredictable—we could have severe weather for the next few months, or things could be relatively mild all the way until spring. In any event, giving these animals a break for a few months can do a lot towards preserving the resource for everyone.