Will Wyoming lawmakers look to federal lands to help with budget shortfalls?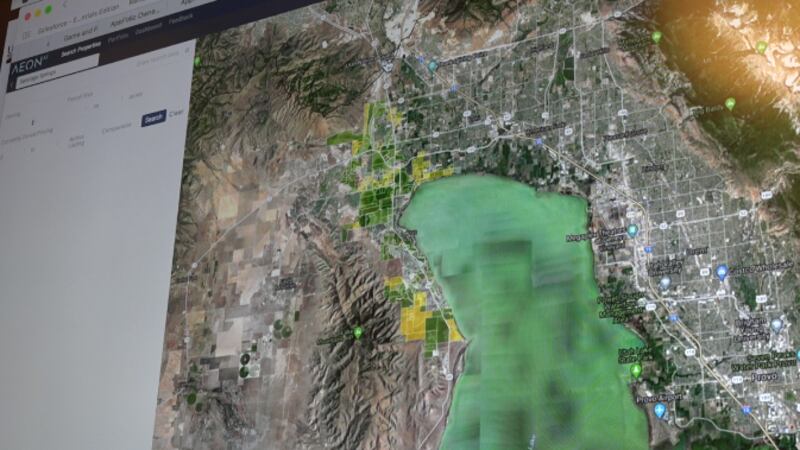 Published: Feb. 13, 2020 at 3:43 PM CST
Story Update | Senate File 110 failed in the House Minerals, Business, and Economic Development committee on March 9, 2020. The vote was 4-5.
Original Story Posted on February 13, 2020 | Ken Ivory is the Senior Vice President for Corporate Strategy with Aeon AI. Ivory said the Utah Legislature passed a bill in 2018 that received unanimous bipartisan support. The bill said that Utah would figure out the fair taxable value of federally owned land in the state.
Ivory explained that when the federal government changed its policy to keep ownership of public lands, the government knew it would have an impact on the states and local communities. That is why Congress agreed to make payments in lieu of taxes (PILT) on a "tax equivalency" basis.
Documents put together by Aeon AI show that Wyoming received more property tax income in 10 days from taxable land than it did in one year from PILT. From the 43 percent of taxable land, the state received $32.9 million in a ten day period. In an entire year it received $30.2 million from PILT. Senator Cheri Steinmetz (R-SD03) is the sponsor of Senate File 0110. The bill is titled "Evaluating the tax equivalency of federal land in Wyoming."
Senator Steinmetz said that there might not be support of the bill because evaluating the land comes with a price. She said it would be about $2.5 million for the state to do a study to find accurate appraisals for the federally owned land. "I hope to expose my colleagues to the idea. Hopefully we can start having the conversation because we have to turn over every rock when we are in the situation that we are in in the state of Wyoming," Sen. Steinmetz said. Senator Steinmetz said it's about $500,000 to setup the technology to appraise the land and then it would be about $400,000 each year after. "We can't think that this is going to be an overnight solution, it's a long-term solution," Sen. Steinmetz said.
Ken Ivory was in Wyoming to discuss the technology. He served in the Utah Legislature before starting to work with Aeon AI full-time. "There's a good argument that in the grand scheme of things let's prioritize appropriately back to honor that promise that they made originally," he said.
According to the data provided by Aeon AI, the Wyoming Legislative Service Office estimates a 2023-24 budget shortfall in education of more than $575 million dollars. Senator Steinmetz said looking at these appraisals is one option for creating a more robust income stream for the state.
Ivory said new technology allows states to more accurately appraise the federally owned lands. He gave an example in Utah of a 20-acre piece of land owned by the Bureau of Land Management (BLM) in a Utah community. He said the federal government pays $55 in PILT for that land. Looking at data, the lot falls in the city zone for single-family housing, he said. "Well just the vacant land, zoned as single-family housing, is about $24,000 in property tax," Ivory said.
Senate File 0110 was on the consent list in the Wyoming Senate for February 13, 2020. It passed with a 30-0 vote and was referred to the Revenue Committee.