UW gives western experience at CFD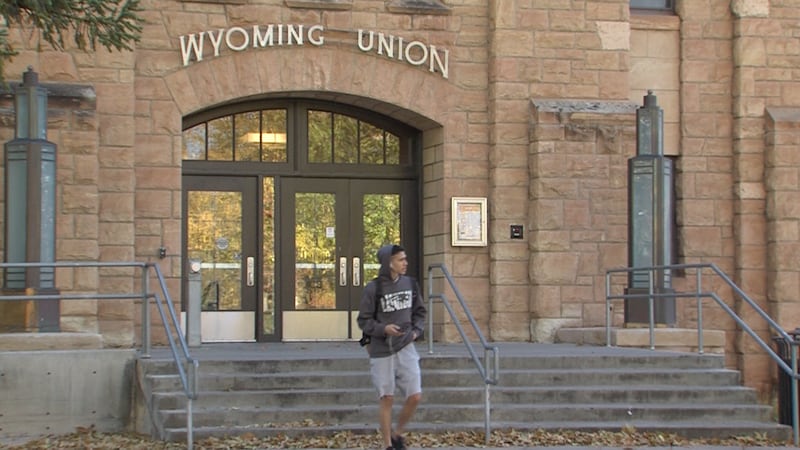 Published: Jul. 24, 2018 at 8:51 AM CDT
Visitors to Cheyenne Frontier Days this year can build a ranch, change a stream flow, meet Wyoming's most (un)wanted outlaw weeds, eat a beef stick from UW Cowboy Branded Meats and test their wool-grading skills.
The University of Wyoming College of Agriculture and Natural Resources is presenting displays and interactive activities at the Western Experience area of the Cheyenne Frontier Days Park July 21-22 and July 24-28. Hours are 10:30 a.m.-8 p.m.
Saturday, July 21, and Sunday, July 22, visitors can explore native grasses; measure soil pH; gain perspective on the state's rainfall; and learn what it means to be a headwaters state for three major river basins.
Tuesday, July 24, and Wednesday, July 25, are beef days. Highlights include beef trivia, build-a-ranch, meet your meat and giveaways.
Thursday, July 26, visitors can view plants and insects, and try their hand at determining which are friend and foe.
Friday, July 27, and Saturday, July 28, are sheep days. Highlights include sheep trivia, "not your grandmother's wool," meet your meat and key qualities of different fleeces.
UW College of Agriculture and Natural Resources students, staff and faculty members will be on hand. Partners for these activities are the Wyoming Beef Council, Wyoming Wool Growers Association and Laramie County Conservation District.
Other organizations offer demonstrations of horsemanship and training, rodeo and other Western experiences.