UW Botany student a candidate for NASA astronaut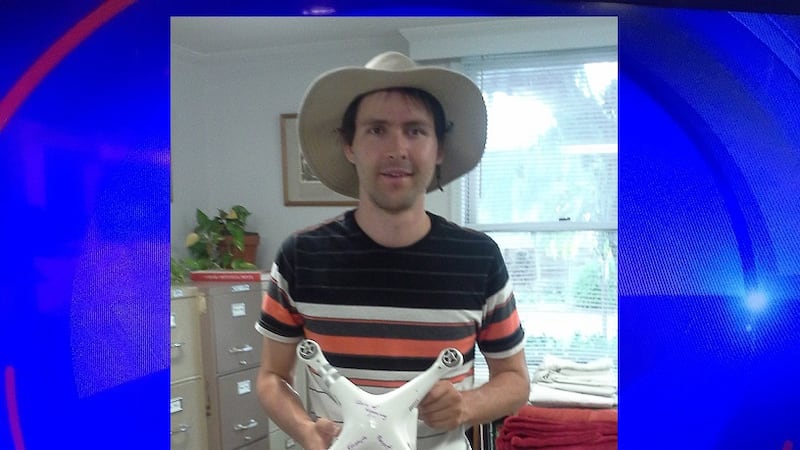 Published: Aug. 11, 2017 at 11:26 AM CDT
A University of Wyoming master's degree student is an astronaut candidate with NASA's Human Exploration Research Analog (HERA). HERA is a unique, three-story habitat designed to serve as an analog for isolation, confinement and remote conditions in space exploration scenarios, according to the NASA website.
"My interest in this came as an extension of my longtime fascination with all things space science. I got an early start on 'Star Trek' and other science fiction, and the idea of humans going to the stars has always been one that resonated and inspired me," says Matthew Lehmitz, a UW graduate student in botany from Laramie. "As a result of this, I am engaged with a number of space science groups, and these have a tendency to note when NASA is doing interesting things."
During June, Lehmitz traveled to the Johnson Space Center in Houston to go through a two-day testing segment, which he passed. Some of the basic requirements include basic physical health with a height equal to or less than 74 inches; some level of postgraduate education; a demonstration of interest and skills beyond one's discipline; and a healthy psychological profile. Lehmitz originally sent his application to NASA for the HERA 15 and 16 missions.
"The qualifications are essentially that you have a background and skills similar to those that would be found in an astronaut candidate, or test subject," says Lehmitz, who received his undergraduate degree in math and science from UW. "Since the idea is to use the research to improve the success of future space missions that will involve astronauts, the ideal is to run their tests on people as similar as possible to those who will eventually go on these long-term space missions."
The two days of testing Lehmitz experienced were to determine whether he qualified for the Series 4, or full six weeks, in the simulator.
Analog missions are field tests in locations that have physical similarities to extreme space environments. NASA engineers and scientists work with government agencies, academia and industry to gather requirements for testing in harsh environments before they are used in space. Tests include: new technologies, robotic equipment, vehicles, habitats, communications, power generation, mobility, infrastructure and storage. Behavioral effects -- such as isolation and confinement, team dynamics and mental fatigue -- also are observed. Analogs play a significant role in problem solving for space flight research.
The HERA, itself, is a space of only 636 square feet in which four individuals are tested on a variety of simulated conditions for varying periods, Lehmitz says. A variety of tests -- ranging from dietary responses to team coordination on technical projects -- are run on the volunteers. Everything is recorded, and the numerous scientists working on the project use all of the data that is gathered, Lehmitz says.
"Not only is it entirely ground based; it is wholly enclosed. During the period of testing, the volunteers do not leave the 636 square feet of the capsule," says Lehmitz, who was among the first class of Wyoming Research Scholars. "The idea is to simulate a long-term mission in a small capsule similar to those which are currently in development and used for traveling to and from the International Space Station or those which took us to the moon.
"It is unlikely that any vehicle -- which would take humans to Mars or other long-range destinations -- will have much room. So, learning how to allow humans to interact in a healthy manner in tight quarters for extended periods is vitally important. HERA's primary focus, as the name suggests, is specifically human factors."
Analogs play a significant role in problem solving for space flight research. Past generations used analog missions to prepare for leaving Earth's atmosphere, landing on the moon and permanently orbiting the planet. In keeping with this concept, NASA is using analog missions to actively prepare for deep space destinations, such as an asteroid or Mars.
Botany has some relevance to the HERA mission, as it is highly likely that any long-term mission will involve producing food and managing various biotic needs, Lehmitz says.
"I believe there are some plants in the simulator, that having a botany background might be helpful to manage," he says. "However, the specific degree is less important than the dedication and skills they represent."
Lehmitz says he applied to HERA a couple of years ago, but was informed NASA was looking for people who had advanced degrees or at least graduate coursework behind them. With this in mind, when the call for volunteers for HERA occurred again, Lehmitz says he was in a much better position after having his first year of graduate school nearly completed.
"So, I put in my application again and was pleased that I passed the phone interview, and was invited to travel to Houston for a more complete evaluation," he says.
Greg Brown, a UW professor of botany and associate dean of the College of Arts and Sciences, says when he heard Lehmitz was going to NASA this summer, he put two and two together. Around that same time, Brown had recently finished talking with former student Tim Evans, who told Brown he was a member of the HERA 13 team and had completed his training June 19.
Evans, now a biology professor at Grand Valley State University in Michigan, is originally from Cheyenne. He received both his bachelor's degree (1989) and master's degree (1991) in botany from UW.
"This is totally crazy, that I would have a former student and a current student apply (to HERA) and see what happened," Brown says. "It was quite a coincidence."