U.S. Senator Rand Paul in Wyoming for 'Defend the Guard' rally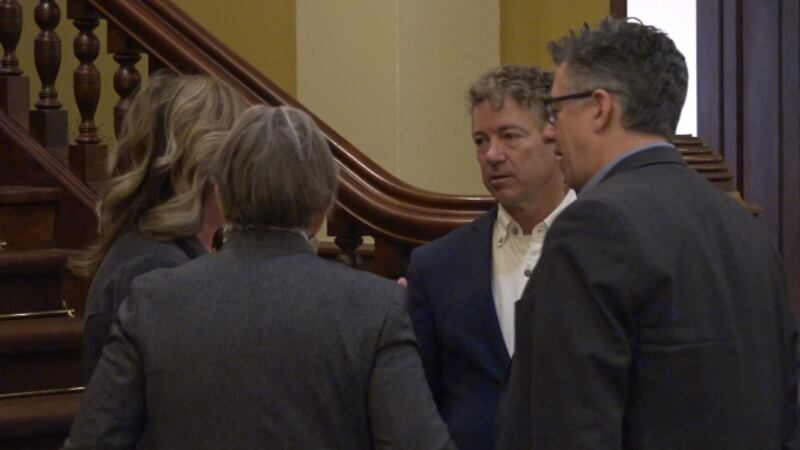 Published: Feb. 14, 2020 at 11:51 AM CST
House Bill 0098 is on the consent list for February 14, 2020. The bill, would bar Wyoming guard troops from being deployed to active combat without a declaration of war from Congress.
At the rally, Rep. Lindholm, Rep. Andi Clifford, U.S. Senator Rand Paul and Dan McKnight, Chairman of Bringourtroopshome.us, all spoke at the rally.
McKnight, a veteran, said, "It will actually strengthen the National Guard's position in the foreign policy scene. It gives the Governor the power and authority to say 'No, we are not going to participate in these endless wars unless congress first does their job.' We feel that it's the ultimate support our troops legislation that can be done at the state level."
U.S. Senator Rand Paul said, "It's rare that a state legislature has a vote on foreign policy and this is a rare time. I think we've been at war so long that we need to do it.."