Travelers get ready for the solar eclipse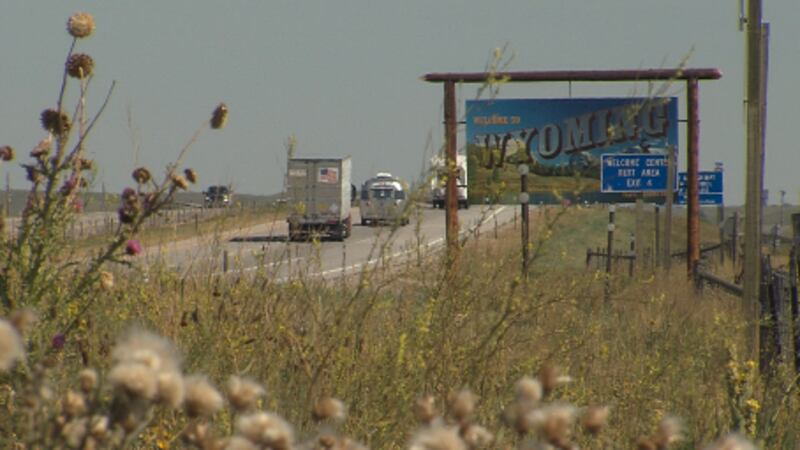 Published: Aug. 18, 2017 at 6:19 PM CDT
With only days away from the solar eclipse on Monday, August 21, travelers are getting excited for the big event.
All the way from Germany, Ludwig Englmeir says he's touring Wyoming and planning to view the eclipse. He says he's seen the marvel once before and there's nothing quite like it. Englmeir said, "It's one of the most spectacular things you can see in life."
Others have traveled all the way from Maryland, Texas, Pennsylvania and even Nepal.
Ken and Margo Ammons from Baytown, Texas say they made reservations for Guernsey State Park a year ago. Ken said, "We wanted to come here because it looked like the best place in the country to come to see it." He added, "You guys have the most sunny days." The couple says they are happy to have made early reservations in the area because most places are already full and booked for the weekend.
Sandy White and her husband Ray from Pittsburgh, Pennsylvania are visiting family and taking a trip to Montana. They plan to watch the eclipse on Monday, but say they are trying to avoid the traffic coming back to Denver, Colorado that afternoon. Sandy added, "We have fond memories of Wyoming having been here in the past, so we're kind of anxious just to travel through Wyoming."
A solar eclipse is when the moon moves in front of the sun, covering it for a short duration. The last total solar eclipse in Wyoming occurred back in 1918.