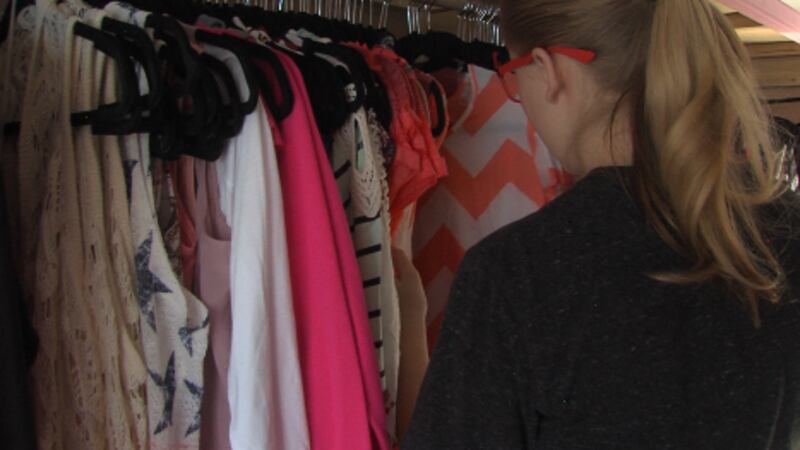 Published: Aug. 22, 2016 at 7:25 PM CDT
Over five dozen teen girls started their Monday morning with a bit of confidence and girl empowerment. With school right around the corner, the girls had a chance to take home an outfit, makeup and accessories- all free of charge.
The non-profit organization is called Threads for Teens and it gives an opportunity for underprivileged teen girls across the country to find a brand-new outfit free of cost.
The idea stemmed from a high school senior project and has ended up outfitting over 4,100 teen girls over the past six years. The founder of this organization, Allyson Ahlstrom, is now an upcoming senior at the University of Pennsylvania. Ahlstrom fell in love with the idea and has continued to see it move forward. She said, "When I was 14, I had this idea to do a one-time clothing drive and since then it has grown into this full time national operation- bigger than anything I could've ever imagined."
Ahlstrom started her fourth cross-country tour on August 20th, and during her nine days of traveling, she hopes to help nearly 600 at-risk teens. The clothing comes from sponsors such as rue21, Moroccanoil and Claire's.
During the visits, the girls not only get a chance to receive a free outfit, but a chance to hear from inspiring women in their city who also faced tough challenges and a chance to create a vision journal to make their own goals.
Ahlstrom hopes to continue her mission in the future and wants to see Threads for Teens in all 50 states.
For more information, click on the link.