Resource damage at Diamond Lake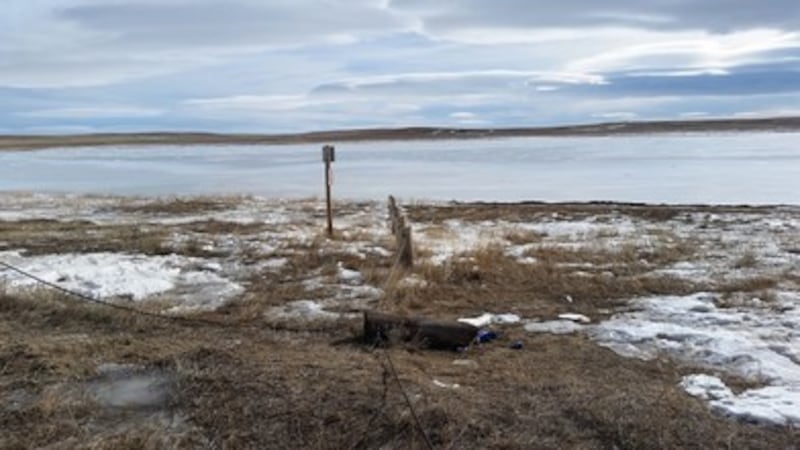 Published: Mar. 8, 2019 at 10:14 PM CST
Wildlife managers are concerned about resource damage at Diamond Lake Public Access Area.
Game and Fish Department personnel report several problems at Diamond Lake, including trash littering the shoreline, rubbish left behind by target shooters, wooden parking lot posts knocked down and vehicles going around the steel cables in the parking area.
"We've also seen vehicles driving around snow drifts and causing damage to the pasture vegetation," said Bobby Compton, fisheries supervisor for the Laramie Region. The land and water at Diamond Lake is owned by the Wheatland Irrigation District, which entered into an agreement with Game and Fish in 2016 to provide fishing access and water to the reservoir.
The Game and Fish Department spent nearly $400,000 on updates and construction at Diamond Lake. This includes nearly $300,000 for a pipeline to bring water to the reservoir, $5,000 to repair outhouses, $7,500 on snow fence, and roughly $100,000 on a boat dock. Nearly $100,000 was spent annually from 2106-2018 to purchase water for the lake. Over the next 10 years, an additional $750,000 will be available from the Sport Fish Restoration Program to purchase water to ensure the fishery is preserved.
Sportsmen are asked to respect the land owned by Wheatland Irrigation District and do their part to stay on established roads and keep it picked up. Wheatland Irrigation District has access agreements on other properties, and it would be a huge loss to Wyoming's sportsmen if any of this access is lost because respect is not taken seriously.