Proposed changes for veteran health care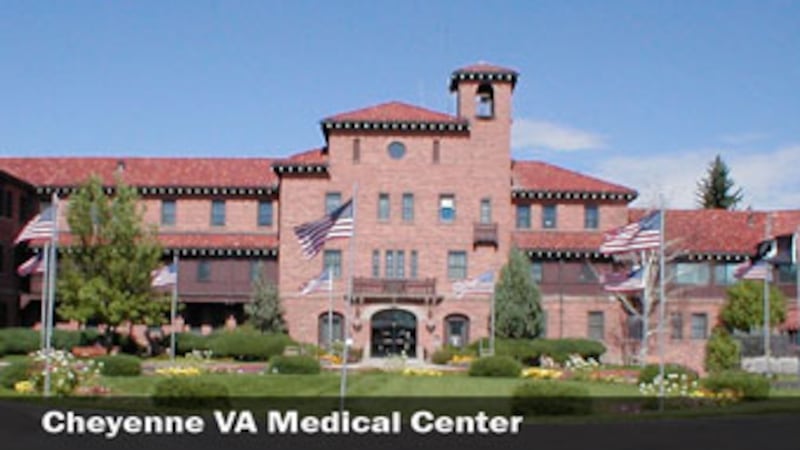 Published: Jul. 6, 2016 at 11:11 PM CDT
About 40 people stood on the corner of Pershing and Converse, holding signs that read "Keep the promise to our vets" and "Staff the VA." Their goal: to help spread awareness of possible changes to the VA.
President of the Cheyenne Community AIM (Appreciate Its Military) Foundation and leader of the rally, Glen Chavez, said, "This is a rally to keep a promise to our vets."
Dr. Phyllis Sherard, from Cheyenne Regional Medical Center says there's no telling quite yet if the proposed recommendations would cause longer wait times at CRMC. "We need to see what the actual volume would be, were willing, able and capable of engaging in those conversations with the VA to plan for the very best access possible"
The Commission on Care says in a report that although the VA offers quality health care, it is not always consistent. In order to decrease wait times and provide better access to health care, the commission believes veterans should seek out care from private sectors outside of the VA.
For many, this is where the problem arises.
Chavez said, "They keep saying the VA's are not closing. You privatize them, they will close."
In addition, many veterans only seek out health care from VA doctors. A large majority of the Cheyenne VA staff are veterans, themselves, and some believe they understand their needs better than a private caretaker.
Vietnam veteran, Bill Breeden, said, "The key to this is veterans need veterans." He added, "We talk the same language, we talk the same issues, we're concerned about veteran's issues."
The Cheyenne VA currently has about 25,000 patients. Sam House, spokesman of the Cheyenne VA, says that number increases each year by about five percent.
Another Vietnam veteran, Bill Simmons, said, "There is no way that the standard medical system can handle the load that would be placed on them if they tried to privatize the VA." Simmons believes wait times at community health care centers will increase with the addition of new patients. He also believes the quality will not be the same.
The Cheyenne VA has been growing over the past few years and trying to provide better and faster health care. House said, "The Commission on Cares Report focused on a number of areas and we truly believe we have met a lot of those things already."
House named a few examples of how they have increased access to health care. He said, "We've extended our hours and we've increased the number of employees we have just over a two year period."
House said the waiting times for appointments have decreased. He said it's incredible that VA wide, 97.3 percent veterans are seen within 30 days.
Improvements are being made, but Chavez says, "It's broken, but it was broken about 15 years ago and they should've funded it. They're just now building new facilities. We need to catch up. It'll get there. It's going to take a while."
Cheyenne VA spokesman, Sam House says the facility is on middle grounds concerning the Commission on Care Report. He says, "Whether it's in the VA or whether it's in the community, the goal is to make sure they are getting the best possible care they can."