The Pedal For Life founder shares why the campaign was started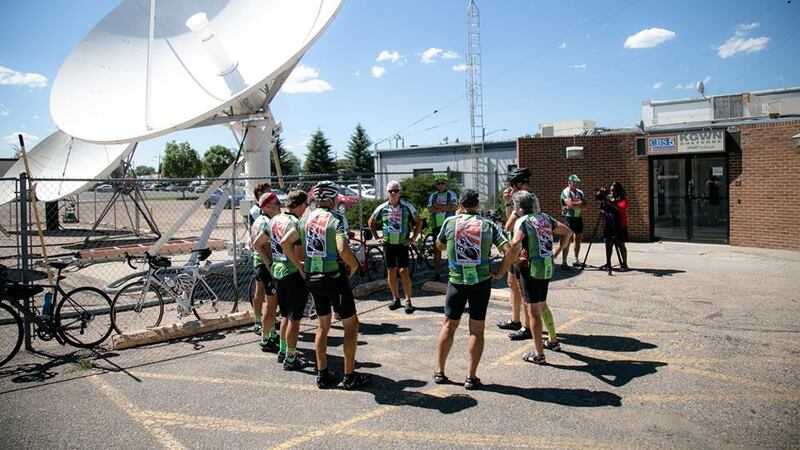 Published: Jul. 2, 2017 at 6:05 PM CDT
Pedal for life is a non-profit organization that raises awareness for organ donation needs in the country.
However for the founder of the organization, Bruce Brockway, the cause is personal. According to Pedal For Life, Bruce's ten year old son helped save the lives of 132 people who needed a transplant after his passing.
Bruce says knowing his son's passing helped other's helped him heal, and now Bruce is on a mission to raise awareness for organ donation. Over the course of 10 days Bruce and his cross country team will bike from Colorado to Iowa.
Along the way, the Pedal for Life cyclists honor donors and their families. In Cheyenne they met with Jillian Gava to honor her mother Audrey who was a donor.