New BLM policy seeks healthy sagebrush habitat in the West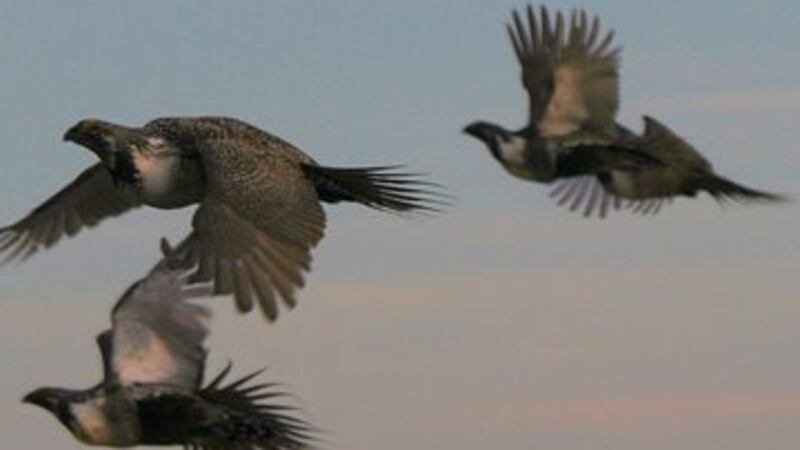 Published: Dec. 29, 2017 at 11:56 AM CST
The Bureau of Land Management (BLM) has issued updated policy statements designed to maintain healthy sagebrush habitat in the West, while continuing to allow multiple use and local economic development.
These six documents known as "Instruction Memoranda," or IMs, give BLM managers and staff guidance for putting sage-grouse habitat management plans into effect at the field level.
"The updated policies are in response to concerns raised by the states, local partners and our own field staff," said Brian Steed, BLM's Deputy Director for Programs and Policy. "They were developed from the ground up with the goal of improving sagebrush habitat while permitting measured economic and recreational activity.
The IMs published today provide guidance for the BLM's on-the-ground management actions in oil and gas leasing and development, livestock grazing leasing and permitting, and evaluating the health of sagebrush habitat. Three of the IMs revise memos issued in 2016; two others supersede guidance issued in 2016. The sixth IM published today is new and directs field staff in using the habitat objective table in sage-grouse management plans to ensure utilization of the best available science to support management decisions.
Policy for oil and gas actions in areas with designated sage-grouse habitat makes it clear that while plans prioritize leasing and development outside of habitat management areas, they still allow leasing with appropriate protective measures on all minerals estate previously designated as "open". This means that the BLM does not need to lease and develop entirely outside of habitat management areas before it can consider leasing and development within sage-grouse habitat management areas.
The IMs reinforce the importance of land health standards, which are established in regulation (43 CFR 4180.2), for evaluating all BLM-managed public lands, those with habitat and those without. While policy on land health evaluation has not changed, clarification in the policy for prioritizing grazing permit renewal responds to concerns of several states that earlier guidance could be interpreted as making the presence of sage-grouse habitat the primary or sole factor to consider in permit and leasing evaluations.
The full text of each IM is available online, https://www.blm.gov/policy/instruction-memorandum .
Today's IMs were developed in consultation with the Governors offices in eleven western states and build on the review of greater sage-grouse plans and policies directed by Secretary of the Interior Ryan Zinke in June 2017.
IMs are generally issued for three years, which allows BLM to review their effectiveness, and if needed, make changes. The IMs issued today will be BLM policy through September 2021.