Mayor Marian Orr shared her COVID-19 leadership experiences during a Zencity webinar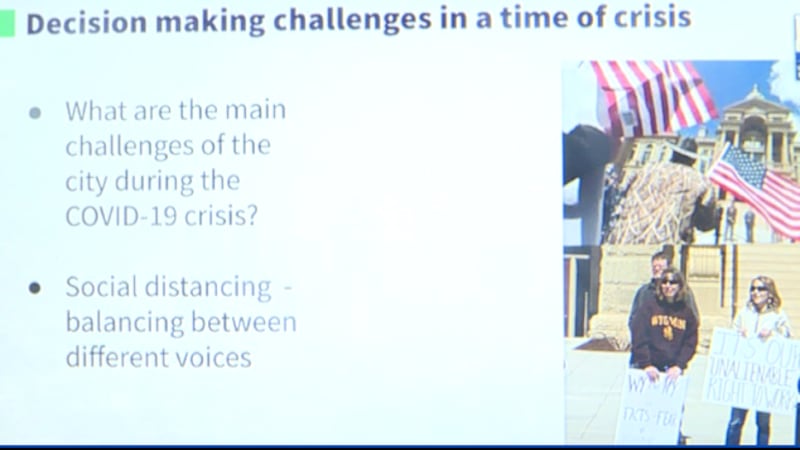 Published: May. 12, 2020 at 5:47 PM CDT
The software company, Zencity invited Mayor Marian Orr to speak for their 'Communicate & Collaborate: The Complexities of City Leadership during COVID-19' webinar and people from many different states tuned in. Mayor Orr talked about decision making, effective messaging during this crisis and dilemmas for the future events scheduled.
"It's very hard and it's also very emotional too, it's been a rut for every leader out there to feel like the weight of your community on your shoulders with decisions that we've never had to make" said Mayor Marian Orr. She said the first thing she did when COVID-19 hit was making sure people in the community had support. She was on the phone with many people and within 48 hours had a relief fund.
Mayor Orr was asked about future events happening in the city such as Cheyenne Frontier Days. "The Mayor doesn't get a say if this event goes on or not but they have not yet made a decision, it's going to be very emotionally distressing for our community as well as economically distressing as far as not having that venue go forward should they choose not too" said Mayor Orr. She said tourism is the second driver of the economy.
She did say it is possible all events will be canceled at the Civic Center for the next six months. She has a special team that meets on a weekly basis to take a look at what events need to be canceled and they also talk about how to open Cheyenne back up.