Man tries to prevent roof from blowing away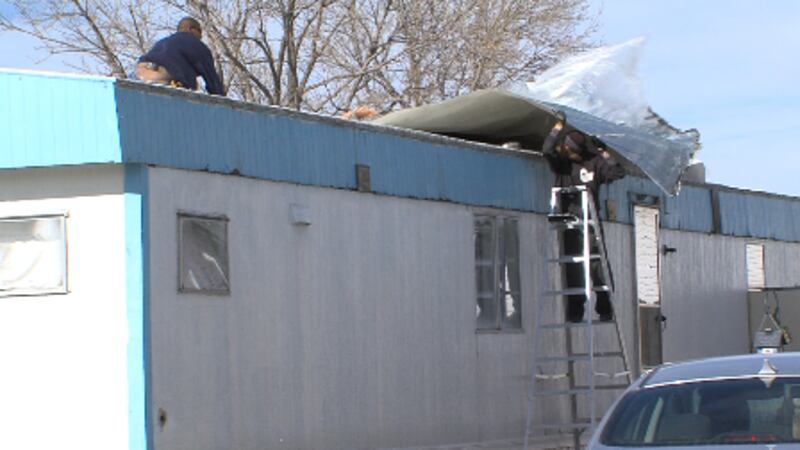 Published: Nov. 1, 2017 at 7:36 PM CDT
Strong winds gusting higher than 60 mph in Cheyenne on Wednesday created a threat to several semi-trucks and drivers with trailers, but some residents even saw their homes at risk.
Mobile home resident Leon Culley says he was surprised after he saw the roof of his home blowing off. Neighbor Brittany Baker said they heard a loud noise and went out to assist. Culley said, "It didn't sound that bad from the inside, but my neighbor came over knocking on the door and was like, 'Hey man, your whole entire roof is about to blow off.'"
With several helping hands, Culley was able to secure the majority of the material down. However, he says he now has a hole in his ceiling after one of the neighbor's foot went through trying to save the roof. Culley laughed and optimistically said he may be able to put a sun roof in his home now.
Culley said he had been working on repairs of the older home and said the wind must have gotten underneath the metal and ripped it off.
When asked whether the strong winds were any surprise, Culley shook his head. He said, "This is Wyoming, what can you expect." He added, "I've seen the stories and stuff on the South Side, I've seen some of the trailers already halfway blown off, but I didn't think it could happen to me... and here we are."
The resident says he plans to use more nails in the future and said, "You live and you learn."
Neighbors say they have not received maintenance assistance at this time.