Injury Prevention Resources shows drivers the consequences of unsafe behavior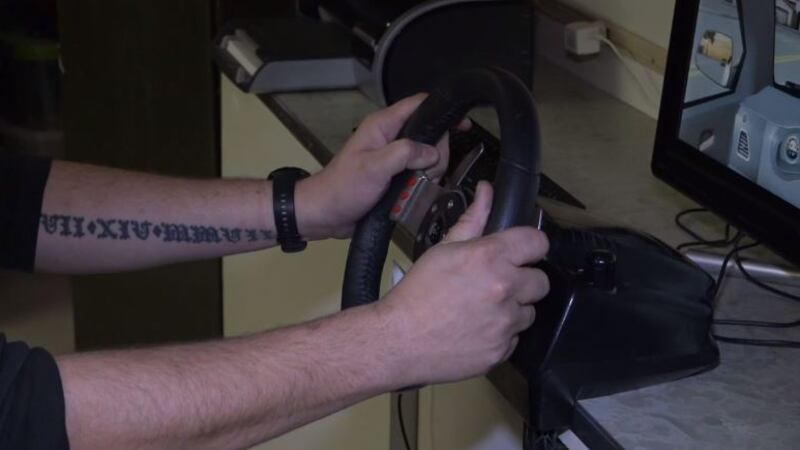 Published: Dec. 13, 2019 at 12:18 AM CST
Injury Prevention Resources works to reduce the number of fatal crashes on Wyoming roads.
Based in Riverton, it works throughout the state to reduce what it calls preventable deaths.
"Our main goal is to save lives on roads throughout Wyoming. And we're able to it through a unique set of ways all the way from prevention, to intervention, to 'postvention,' if you will," Injury Prevention Resources Executive Director Noel Cooper said.
It uses simulators to show drivers the potential dangers of not wearing seat belts and impaired and distracted driving.
"The greatest thing about that is we can talk all day but seeing a small sample of what it's like in a small rollover is an aha moment for some people," Cooper said.
Staff travel around the state showing these simulators, especially to teenagers, so they know the consequences of driving unsafely.
"It's really just a great way to connect, especially with youth and teenagers, and just kind of get them to understand how big of a responsibility it is to control a vehicle," Cooper said.
He said many drivers don't quite understand the responsibility of getting behind the wheel, which needs to change.
"A set of keys empowers you to kill a whole family, essentially," Cooper said. "Your vehicle's a weapon and it should be treated with that type of responsibility and diligence and I think a lot of them are not getting that message."
The organization also runs a probation program for Fremont County DUI offenders.
"This is the most dangerous thing you do in a day and this is the way to survive. And it's that seat belt, lack of distraction, no impairment and putting kiddos in car seats is really the name of the game," Cooper said.