Governor Candidates Talk Marijuana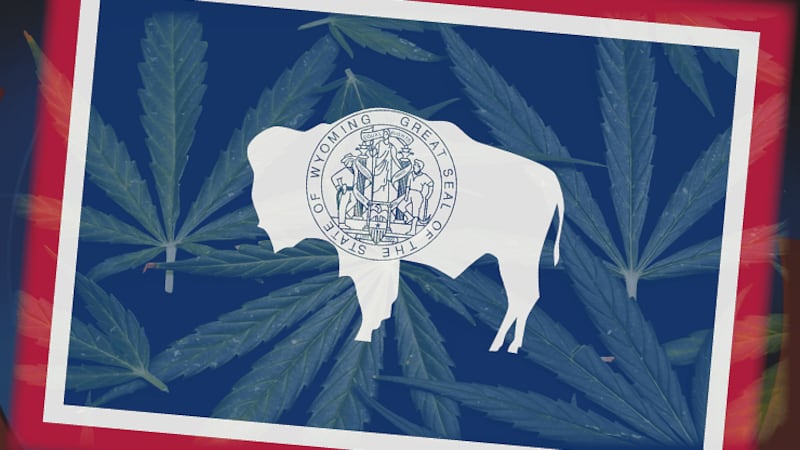 Published: Aug. 14, 2018 at 3:34 PM CDT
With the primary election just one week away, candidates discussed marijuana - legalizing it, decriminalizing it, medical use, taxes, and more.
"I am for medical marijuana." Republican Candidate Bill Dahlin said. "Who are we as a government to deny people from being better? That just doesn't make any sense to me. So yeah, I am in favor of medical marijuana... I think number one because of the health. If it wasn't healthy, or didn't have a health benefit, it'd be a whole different ball game. But it does have a health benefit, and it's going to help the health sector. There is Fibromyalgia in Wyoming at a very high rate, for example. And medical marijuana has a very positive effect on that disease. Just think of the cost, the medical cost, it will save the state and save the people in this state if we just start thinking differently. We need to think differently."
"I am absolutely 100% opposed to it, and I am very much in favor of medical marijuana." Republican candidate Foster Friess said. "And for those people who are currently smoking marijuana, I don't think they've thought of this, but if you suddenly legalize it and a government starts putting a tax on it, they are going to tax it higher and higher and higher. So the people who smoke marijuana would be better off if it weren't legalized, because its now available and its much cheaper. If the government gets involved, you'd have all kinds of taxes the government would throw on them for sure, because they are looking for income, and they would tax it in a heart beat. But I don't want any tax money from selling people marijuana."
"I am absolutely adamant I will not, absolutely [not] agree to the legalization of recreational marijuana." Republican candidate Harriet Hageman said. "Marijuana today is completely different than it was 20 years ago. It's a G.M.O. They are growing marijuana in such a way that the THC is much higher than it used to be. I think it's very dangerous, and I think it's creating a lot of problems for the states that have gone down that road. As far as the medical uses for marijuana, I believe that we need to be looking at more ways in which it could be used. So I am following the lead of the FDA.... I am also interested in criminal justice reform. So we need to be thinking about how all these things relate and how they work together. I think we need to look at what we're doing in terms of incarcerating people that perhaps shouldn't be incarcerated. But no to recreational, and yes to whatever the FDA can approve.... I believe that a society that legalizes something that we know is bad for our citizens, for the purpose of taxing it, is a broken society."
"I am not in favor of legalizing marijuana," Republican candidate Mark Gordon said. "There is maybe some discussion that can be had about medical marijuana, but I am not particularity in favor of doing that until we've had a very full conversation about what that means. So I am not in favor really of legalizing that. My understanding is that there are some alternatives that are prescription based. So the dosage is known, the purity is known, and we're taking risks for our patients."
"I voted to support decriminalization of marijuana," Democratic candidate Mary Throne said. "I would also support well regulated medical marijuana. But I don't think Wyoming is quite ready for full scale legalization yet. And, again, we have such a small population, we don't know how much revenue it would actually generate for the state. Decriminalization we should do because it costs money to enforce those laws.... And with well regulated medical marijuana there are a lot of medical uses for marijuana. And we shouldn't be afraid to give people the relief they need. But it just needs to be regulated. But we know how to regulate pharmaceuticals. Just regulate it like a traditional pharmaceutical."
"I don't think we've seen enough of that in Colorado and other states of what the true impacts of that are," Republican Candidate Sam Galeotos said. "Many people ask me about medicinal marijuana... I believe that if there's a case to be made where medicinal marijuana could help a person who is struggling with an illness then I am supportive of that, as long as it is continues to be prescribed by a licensed physician and it's controlled. But for those that benefit from it, we should make sure we're supporting them if it's helping them health-wise. I don't really think anybody can step out and say it is a huge opportunity that we should be producing. I think it's a wait and see type of thing, and right now I don't have a great desire to pursue it."
"My position is no, it is not our major problem." Republican candidate Taylor Haynes said. "And the costs to deal with the problems that it causes far, I think and in my research, offset any revenues to the state."