Gas prices continue to drop in Wyoming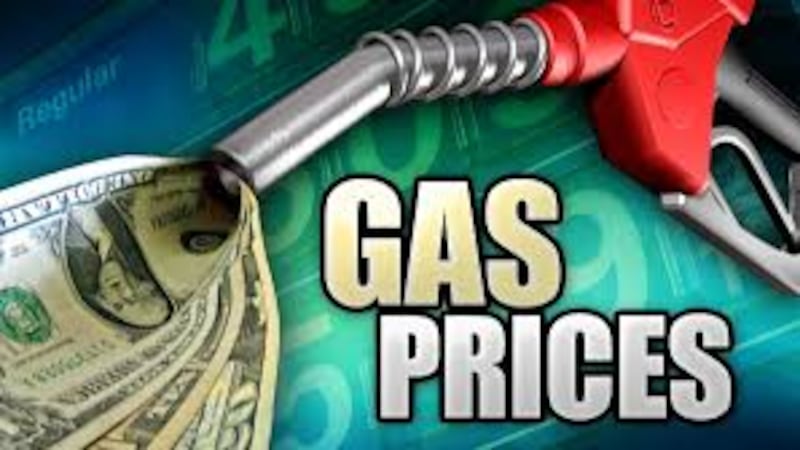 Published: Oct. 9, 2017 at 7:23 AM CDT
Gas prices continue to drop throughout Wyoming.
In the past week, the average retail gasoline prices in Wyoming have fallen 1.2 cents per gallon, averaging $2.45/g according to GasBuddy's daily survey of 494 gas outlets in Wyoming. This compares with the national average that has fallen 6.0 cents per gallon in the last week to $2.47/g, according to gasoline price website GasBuddy.com.
Including the change in gas prices in Wyoming during the past week, prices yesterday were 28.2 cents per gallon higher than the same day one year ago and are 8.0 cents per gallon lower than a month ago. The national average has decreased 19.3 cents per gallon during the last month and stands 21.4 cents per gallon higher than this day one year ago.
According to GasBuddy historical data, gasoline prices on October 9 in Wyoming have ranged widely over the last five years:
$2.17/g in 2016, $2.51/g in 2015, $3.43/g in 2014, $3.50/g in 2013 and $3.70/g in 2012.
"Gas prices have today entered their fourth straight week of declining nationally, a trend unlikely to be interrupted by Hurricane Nate over this past weekend," said Patrick DeHaan, senior petroleum analyst for GasBuddy. "Gasoline supply has continued to improve and as temperatures begin to feel more fall like, demand for fuel will continue to decline. Hurricane Nate, a fast moving storm, did little to disrupt the flow of fuel to market while having a larger impact on oil rigs. However, the nation continues to be awash in crude oil, so the storm mattered little to oil prices. Look for relief to continue in most of the country while Great Lakes states may see a move higher in the next few days due only to the repetitive price cycling behavior. Nationally, prices still stand about 15 cents per gallon higher than their pre-Harvey level, but the gap will continue to slow as prices slowly trickle down."