First Lady of Wyoming has her Signature Doll Revealed at the Wyoming State Museum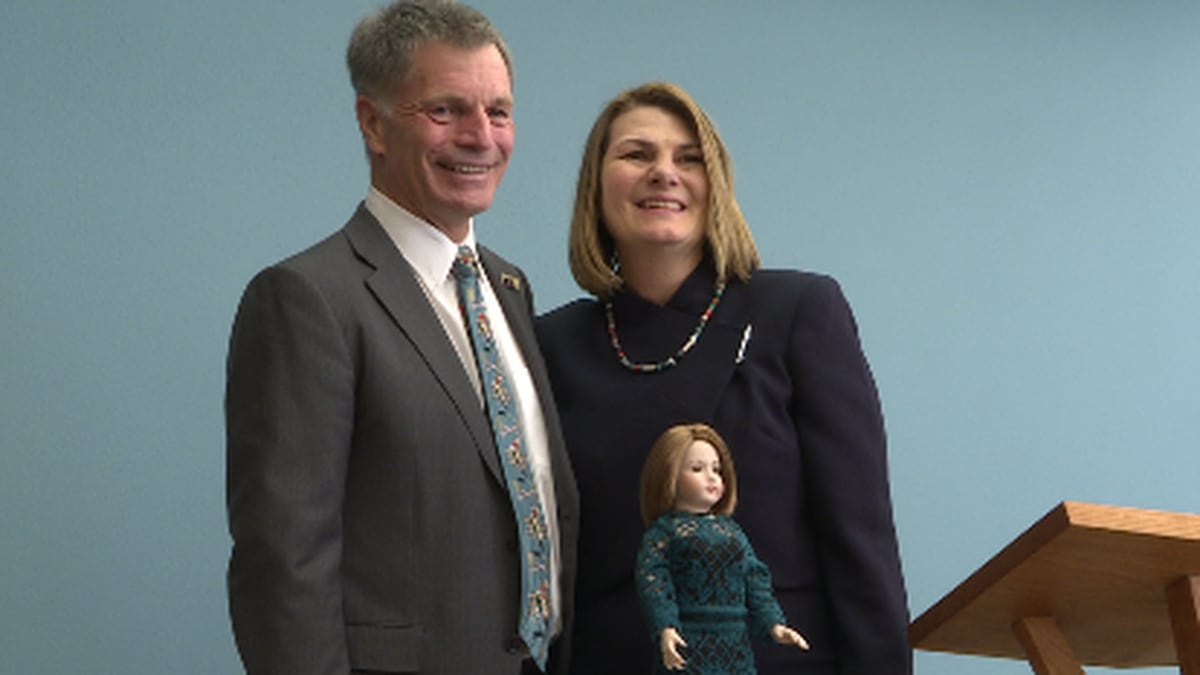 Published: Feb. 13, 2020 at 6:35 PM CST
First Lady of Wyoming, Jennie Gordon, had her signature doll revealed at the Wyoming State Museum as tradition for first ladies of Wyoming having dolls created in their honor.
"It was really exciting," Gordon said. "I was really kind of nervous on what it would look like; I couldn't imagine a more beautiful doll."
The tradition started back in the 1990s, with Wyoming Capitol volunteers wanting to bring more tourism to the state. In 1992, some volunteers went to Colorado's State Capitol Building, where they saw dolls of all the First Ladies of Colorado. In December 1992, 'Tribute to Wyoming's First Ladies Committee' was created, which would start the creation of dolls for Wyoming's first ladies.
Doll creator Carol Green created all 32 dolls for Wyoming's First Ladies. She wanted to make sure she got every detail right from the outfits, eye color, to how they wore their hair, during their inauguration.
"I think that they just work really hard to get the details very authentic," Gordon said.
Green says it took a lot of research from finding books and photos, since she didn't visibly experience all the inaugurations in history for First Ladies in Wyoming. Creating Gordon's doll also came with difficulties and required a little assistance from Jennie Gordon herself.
"She [Jennie Gordon] provided the fabric for this doll which is just a tremendous relief for us because trying to find the fabrics to match what they wore for their inaugural ball gown is very difficult," Green said.
Carol Green was happy that she got to experience Jennie Gordon not only unveil her doll, but to enjoy it.
"Makes you just burst with pride," Green said. "To know that we have honored another first lady and that she is here present with us to accept this doll, and to know that she is so pleased with it."
Jennie Gordon mentioned she never imagined that having her own doll would happen. She expressed gratitude, knowing she'll be remembered among the First Ladies of Wyoming.
"It's just an honor to be considered with them [Wyoming's First Ladies]. I hope that I can just measure up what they have all done for our state."
Gordon has started the Wyoming Hunger Initiative in order to get rid of hunger in Wyoming. The initiative expects to have grants released in April.