Fireworks safety advice for the 4th of July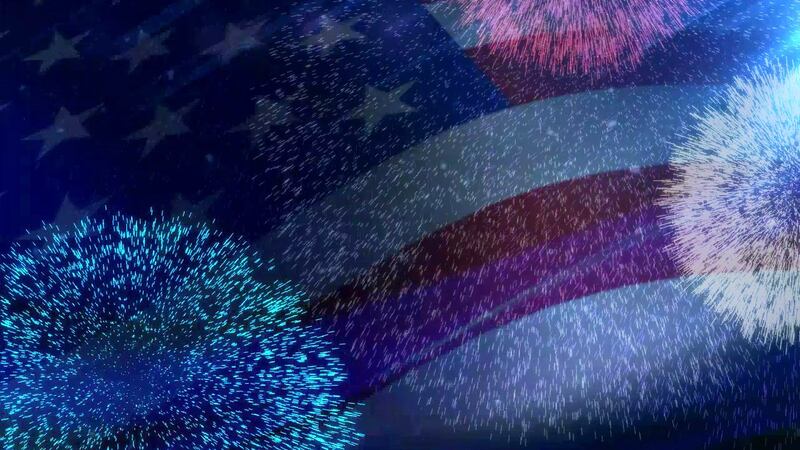 Published: Jun. 26, 2016 at 5:32 PM CDT
According to fireworkssafety.org recommended safety tips include:
"- Obey all local laws regarding the use of fireworks.
- Know your fireworks; read the cautionary labels and performance descriptions before igniting.
- A responsible adult SHOULD supervise all firework activities. Never give fireworks to children.
- Alcohol and fireworks do not mix. Save your alcohol for after the show.
- Wear safety glasses when shooting fireworks.
- Light one firework at a time and then quickly move away.
- Use fireworks OUTDOORS in a clear area; away from buildings and vehicles.
- Never relight a "dud" firework. Wait 20 minutes and then soak it in a bucket of water.
- Always have a bucket of water and charged water hose nearby.
- Never carry fireworks in your POCKET or shoot them into METAL or GLASS containers.
- Do not experiment with homemade fireworks.
- Dispose of spent fireworks by wetting them down and place in a metal trash can away from any building or combustible materials until the next day."
Most fireworks are illegal within the Cheyenne city limits. Byron Mathews, Division Chief, Cheyenne Fire & Rescue says fireworks must have less than .25 of a grain of powder to be legal. Some examples include Sparklers, Snaps, Toy Caps, and Snakes. He says if in doubt, assume they are illegal.
Officer Dan Long with the Cheyenne Police Department says officers get a lot of calls regarding fireworks around the 4th of July.
Firefighters can also see a range of calls. Manny Muzquiz with Laramie County Fire District 2 says on average they get 10-40 calls on fireworks on the 4th. "That ranges from I accidentally started my yard on fire with a firework to I blew my hand off to I started my home on fire." he says.
Remember to stay safe this holiday, and if you do live in the city limits, Laramie County does offer a safe shooting sight.
For more information on safety tips from the National Council on Fireworks Safety click here.