Eclipse blocks out sun and packs Wyoming roads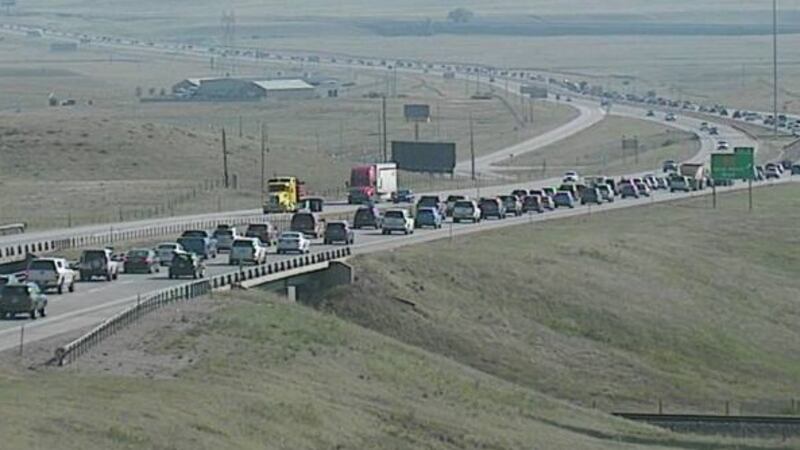 Published: Aug. 22, 2017 at 2:54 PM CDT
The least populated state has seen total eclipses before but possibly never so many people.
Wyoming Department of Transportation spokesman Doug McGee says 536,000 more vehicles than usual crowded Wyoming's roads and highways before, during and after Monday's eclipse.
A partial eclipse occurred throughout the lower 48 states but the big draw was the total eclipse that in Wyoming could be seen from the Tetons to the feedlots of Torrington.
Some predicted eclipse watchers would double Wyoming's population of 585,000. That very well may have happened, judging from the traffic count.
Traffic was up 68 percent from average for this time of year. Interstate 25 was especially busy with thousands of visitors from the Colorado Front Range.
Parts of southbound I-25 remained bumper-to-bumper more than 12 hours after the event.