Construction continues during pandemic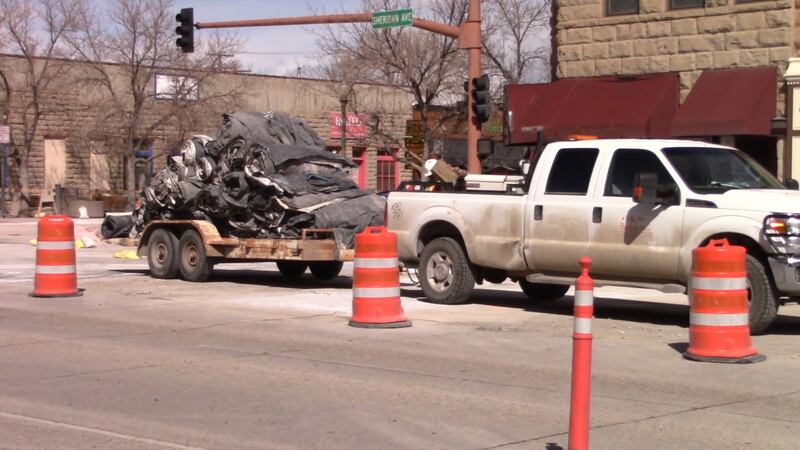 Published: Apr. 8, 2020 at 9:49 AM CDT
The construction work on Sheridan Avenue in downtown Cody has been expected for close to a year - but what no one expected was that the work would coincide with a health crisis that forced businesses to close their doors, or work with minimal staff.
Cody Beers is a public relations specialist for the Wyoming Department of Transportation. He says that so far, there has been little disruption to the work, despite the coronavirus concerns. He explains that the crews working on the project are healthy and on schedule.
Because the community relies so heavily on tourist dollars, Beers says that they have scheduled the project to be dormant during the height of the tourist season.
"Right now we're about a month out on the opening of Yellowstone National Park, the East Entrance - the traditional opening," he explains. "But none of us really know what's going to happen in a month. We don't really know what's going to happen by the end of the week, with what's going on."
Business owners downtown were already expecting to have to direct their customers around the construction, but shopkeepers like Kevin Lundvall at Wayne's Boot Shop say that it's not the construction that's the major problem this year, although they were prepared to make some changes.
"We were ready for it, we didn't have a choice, it was gonna happen, so it is what it is," he says. "But the bigger kick was, we weren't expecting the virus at the same time. So with the construction, with the virus, business is almost at a standstill."
Work began on the project on March 1st, and Beers says they are still on schedule to pause construction by June 15, to resume mid-August.