Burns high school football team is helping coach who is getting cancer treatment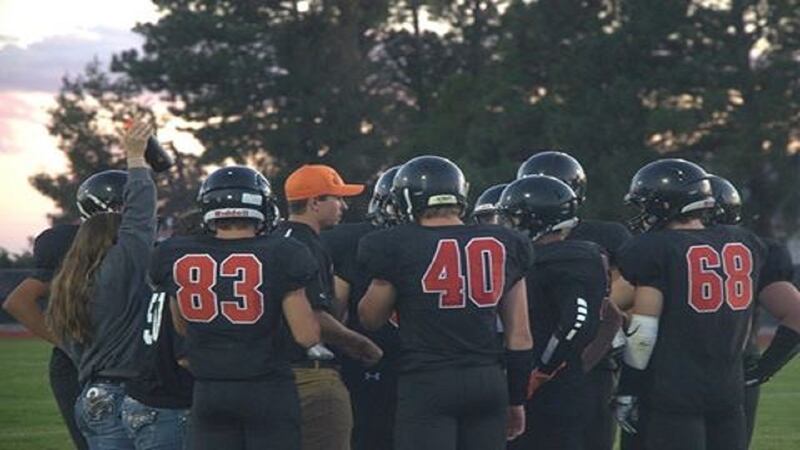 Published: Aug. 16, 2019 at 7:07 PM CDT
In the small town of Burns, high school football means a lot. Someone who has made a huge impact in the football players lives is Colby Ward. Colby Ward graduated from Burns high school in 2012 and now he helps coach the high school football team. Colby started having seizures and then found out he had a tumor the size of a golf ball in his brain. The tumor was removed successfully but it was cancerous being stage 3. Now, the Burns football team is raising money to help Colby during his chemo and treatment.
The Broncs held a youth football camp and all the proceeds are going to Colby's treatment. Head Coach of the Burns football team says "we've done it in the past its been a cool thing to offer to the youth kids but this year were looking for ways to support Colby." Colby has always been the guy with all the energy out on the field and the players are missing that but want to instill in the youth what Colby instilled in them. Senior Keenan Manlove says "he's the guy that's always there he's always trying to make an impact at every open gym we have he's there, even for some of our basketball games he'll come show up talk to the guys and its weird it doesn't feel the same without him here." The Broncs football team plans to play every game for Colby this season. Senior Boe Clayton says "Coach Ward is one of my greatest influences of almost my entire life I love him and it kinda sucks to see him go through this, I'll be out there for him and I'll be out there trying to show what he taught me."
Head Coach Brad Morrison said the team is continuing to raise money to help Coach Ward. The team has a raffle going on where you can buy some baskets with some cool Burns goodies. They will be getting some bracelets made to sell as well.