Black Hills Energy: Weather impacting gas/electric services across Wyoming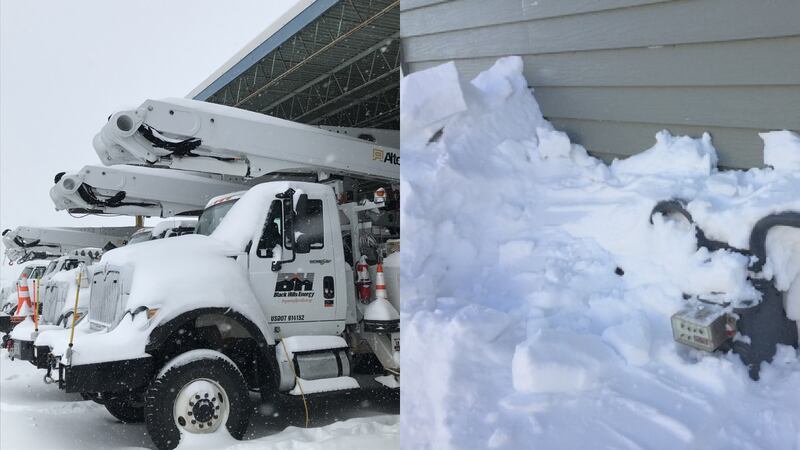 Published: Feb. 3, 2020 at 2:54 PM CST
Winter weather is bearing down on Wyoming, and Black Hills Energy is putting the word out to customers to prepare for the storm.
Early Monday in the northern regions of Wyoming, ice and snow build up around a gas meters was the primary concern.
Ice around gas meters and/or pipes can have a significant impact to gas flow into your home. In some cases, the flow of gas could be cut off entirely. Black Hills said the gas meters and regulators are durable be design, but ice build up still presents a critical safety issue.
Residents are advised to:
• Gently clear snow away by hand or with a broom. You'll put yourself and everyone nearby at serious risk if you strike and damage any part of the meter with a shovel, ice pick or other tool. And you could be liable for expensive damage.
• Keep snow blowers and shovels away from gas meters and other above-ground equipment.
• Carefully clear snow away from the outdoor vent on high-efficiency furnaces. The furnace won't run safely and efficiently if the vent is blocked.
• Safely remove icicles hanging from overhead eaves that could fall and damage gas meters below.
• Point out the meter and any other above-ground utility structures to anyone you hire for snow removal.
• If you think you smell gas (an odor similar to rotten eggs), Get everyone out and away from the building immediately. Call 911 or Black Hills Energy's 24-hour emergency number (800-694-8989).
In the southern regions of Wyoming, freezing sleet on power lines were the primary concern early Monday afternoon.
A phenomena known as "Galloping lines" caused an outage in the Sun Valley neighborhood of Cheyenne early Monday morning. Galloping lines is when an ice-covered power-line blows in the wind and puts too much stress on the infrastructure.
More than 2300 customers were impacted by the early morning outage, but power was restored by 8:00 am.
Unnecessary travel in the state is not advised. If you find yourself on the road, it's best to make sure you have a kit in your car with food, water, blankets, flashlights, hand-warmers and appropriate winter clothing.