Jury finds Andrew Steplock guilty of killing his mother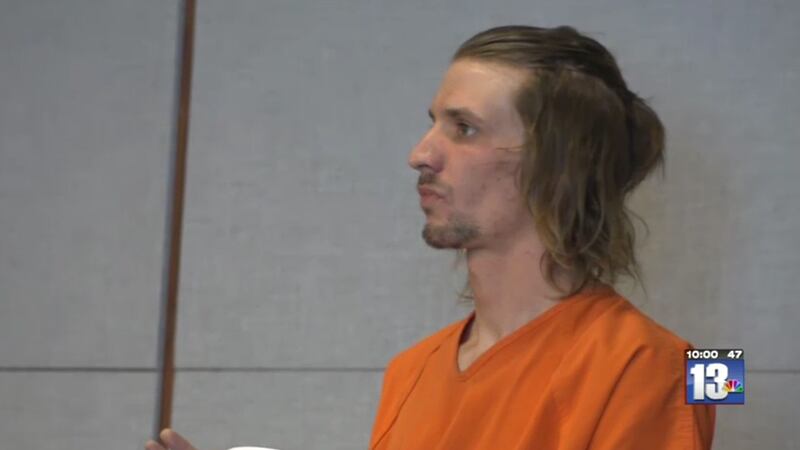 Published: Nov. 22, 2019 at 7:50 PM CST
After less than two hours of deliberations, a Natrona County jury convicted Andrew Steplock of murdering his mother Deborah Steplock.
The jury convicted him of all four counts: first-degree murder, second-degree murder, aggravated burglary and possession of a deadly weapon with intent to cause bodily injury.
Andrew Steplock faces a sentence of up to life in prison without the possibility of parole. Judge Daniel Forgey did not set a sentencing date following the verdict.
On Feb. 26, Andrew Steplock broke into his parents house attempting to burglarize it. He was then startled by his mother, who he shot and killed.
He pleaded not guilty by reason of mental illness to all four counts. He testified Friday demons told him to break into the house and kill his mother. He said he fled to Colorado following the murder because those demons told him to do so.
He did not mention the demons until months later. A doctor with the Wyoming State Hospital testified earlier in the trial she did not think Steplock had a mental illness. She said she thought he had a personality disorder.
Andrew Steplock said he was too scared of the demons to mention them during his initial interview Casper Police detectives.
"He fled as many cowards do, into the cover of darkness," Natrona County District Attorney Dan Itzen said in his closing argument.
He said Andrew Steplock killed his mother for money after Deborah Steplock discussed cutting off her son.
"It's about a spoiled kid wanting more," Itzen said.
In his closing argument, one of Andrew Steplock's court-appointed lawyers, Joe Cole said Andrew had no logical reason to burglarize his parent's house that night because he knew someone would be home.
Cole called it "behavior in the face of reality."
The jury, however, decided Andrew Steplock was responsible for his mother's murder.
Following the verdict, Itzen said the Steplock family was pretty solemn.
He had no predictions on sentencing. Under Wyoming law, Andrew Steplock will be sentenced to either life in prison, or life in prison without the possibility of parole.
Itzen said he thought it was a strong case going into trial. He credits Casper Police detectives for their hard work.