Suspect Arrested in After Pursuit Ends in Crash
Published: Nov. 20, 2023 at 12:00 PM CST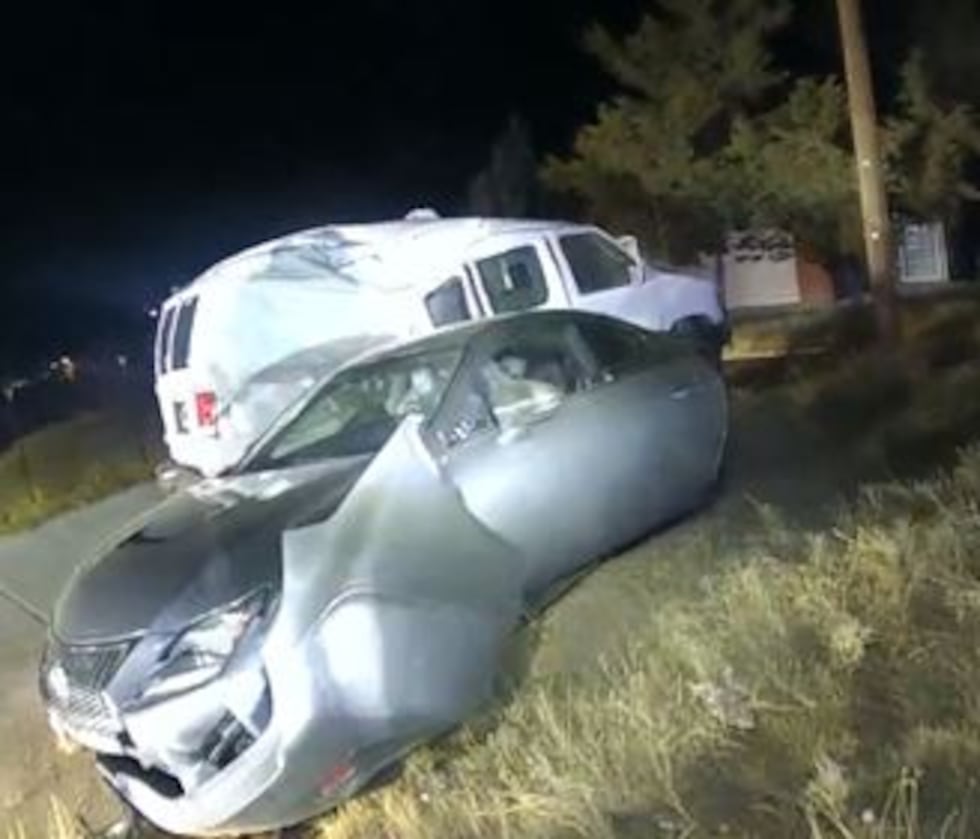 CHEYENNE, Wyo. (Wyoming News Now) - The Laramie County Sheriff's Office has arrested a juvenile responsible for a pursuit that ended in a crash. A Laramie County Sheriff's deputy noticed there was a passenger car traveling at a high rate of speed, with no lights on traveling west on West College drive before midnight on November 19th.
After a sheriff deputy caught up to the vehicle, a traffic stop was attempted but the driver of the vehicle refused to stop for the deputy. 2 miles into the vehicle pursuit, the suspect crashed in the Bar X area of West College Drive. Three juveniles apart of the vehicle were detained.
AMR Responded to the scene of the crash to evaluate the juveniles. No major injuries were reported. The parents of the three juveniles were notified and responded to the scene.
After interviews were conducted, it was determined that the driver had been driving around parts of Cheyenne and Laramie County at high rates of speed and no lights on to "scare" other motorists. The 2 passengers were released to their parents. However, the driver was transported to Cheyenne Regional Medical Center for medical clearance than was booked into the Laramie County Juvenile Services Center.
The driver is being charged with:
Aggravated Fleeing/Elude Property Damage

Restricted License

Reckless Driving

Fail to maintain lane

No Headlights

No Taillights
The Laramie County Sheriff's Office wants to remind parents and guardians to talk to young drivers about the dangers of reckless driving and running from Law Enforcement will only make a bad situation worse.
Copyright 2023 KGWN. All rights reserved.