A Snowy Thanksgiving Forecast
Updated: Nov. 20, 2023 at 3:30 PM CST
CHEYENNE, Wyo. (Wyoming News Now) - We've been chilly today and winds have stuck around all day and as we get into tonight, those winds continue and things stay cold tonight. All of Wyoming will stay below freezing tonight and most of us will be in the mid 20s. Teens will be the temperatures off to the west with Yellowstone at only 10 degrees.
Tomorrow will be a bit warmer for us with plenty of sunshine. A few places will still be cool such as Laramie and the western edge but many more 50s around the area tomorrow. The sunshine will continue into Wednesday but Thanksgiving day brings a major change in the forecast.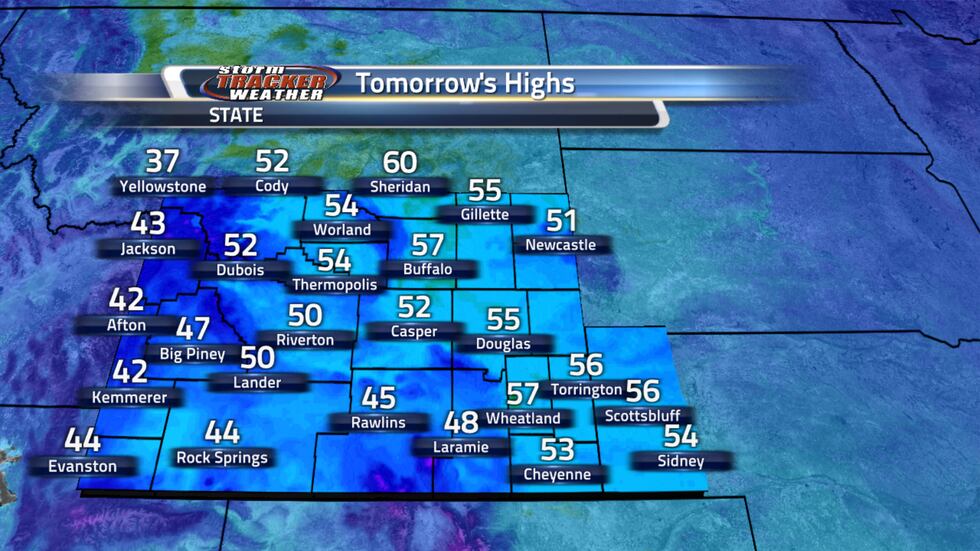 Thanksgiving day brings in the snow for us around the area. It'll move in from the northwest and move through the area. The northern areas of Wyoming will see more snow but most of the state will see at least a few flurries and most will see a bit more. Keep the winter weather and much colder temperatures in mind for Thanksgiving and any weekend plans.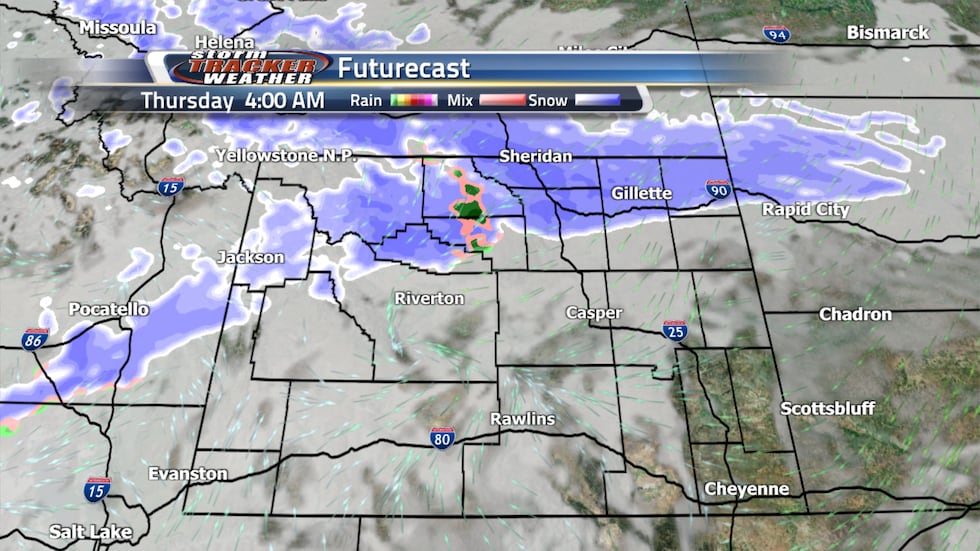 Looking at our extended forecasts, some warmer weather for Wednesday but once we hit Thursday much cooler temperatures coming Thanksgiving day and Friday with more snow for Friday statewide. Over the weekend we warm up again with plenty of sunshine but things will still be cold for us statewide. Lows are going to be very cold as well as we make our way through the week. Winds will drop our wind chills even more as we'll be seeing more Wyoming winds through the area. Overall, Thanksgiving looks to be very chilly and could bring some travel impacts for us as well. Definitely be prepared for the snow and cold temperatures as you prepare for the holiday.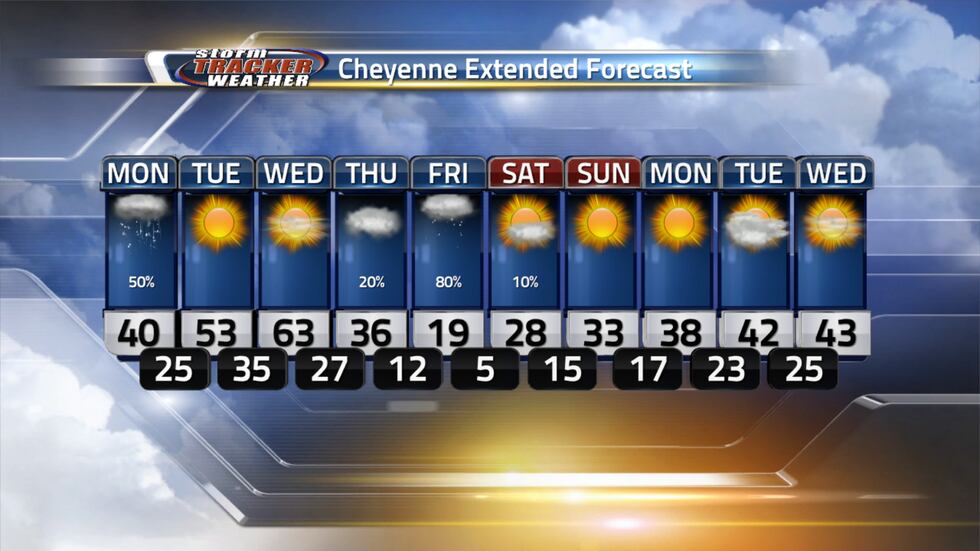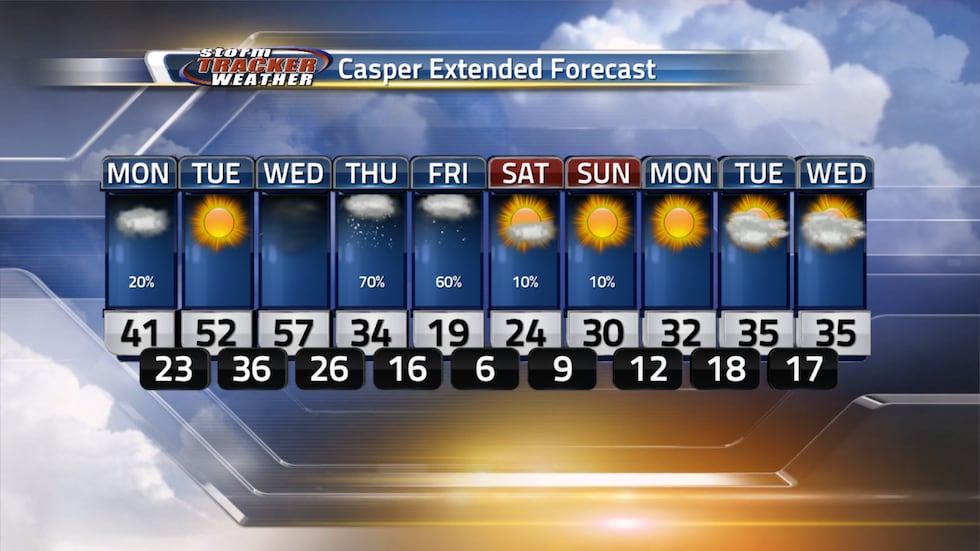 Copyright 2023 KGWN. All rights reserved.