Spotty Showers Today, Winds Stick Around
Updated: Nov. 16, 2023 at 3:30 PM CST
CHEYENNE, Wyo. (Wyoming News Now) - We have some high winds around the area mainly in the Arlington/Elk Mountain Area. We also have a Winter Weather Advisory to the south of that. Both of these expire tomorrow on Friday.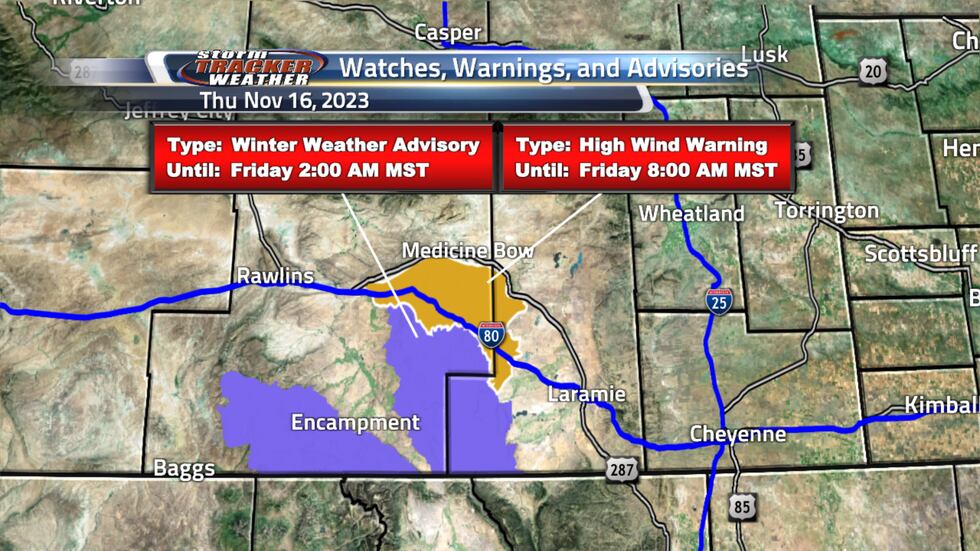 Tonight things chill out to near or below freezing with plenty of 30s. We could see frost on windshields and grass tonight and with the winds, wind chills will make things even colder for us outside.
Tomorrow's highs will be a bit warmer for us but still below the 60s more most places and we likely won't see the 60s again for quite some time. Winter temperatures are on the way next week and we'll be dipping into the 40s.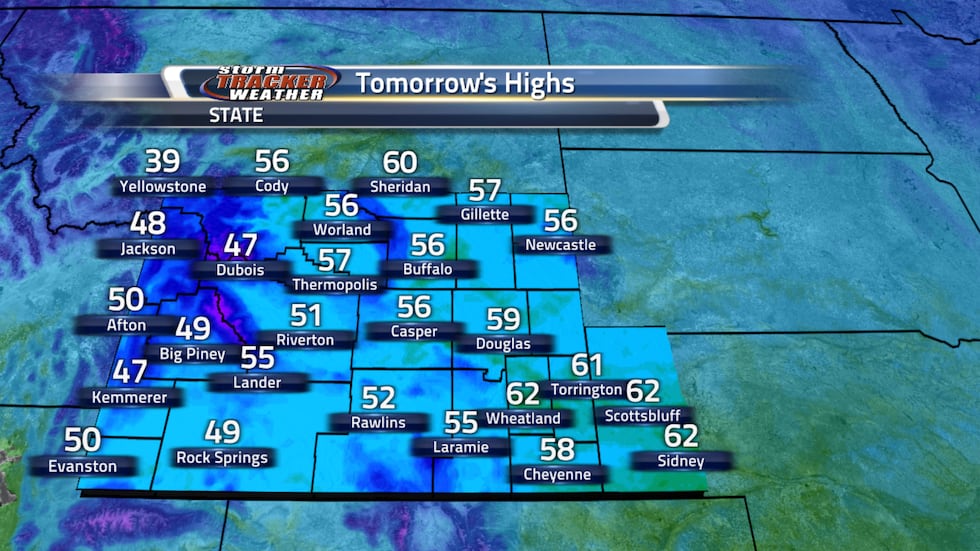 Looking at our extended forecasts, both Cheyenne and Casper are going to cool down quite a bit going into the new week ahead with plenty of sunshine but colder temperatures especially later next week. The winter jackets are definitely going to be useful as we prepare for the holiday. A few stray showers are possible through the week but will likely be very isolated. Most of us will stay dry for a little while longer but we'll all feel the chill, especially at night with lows eventually reaching the teens and single digits at times.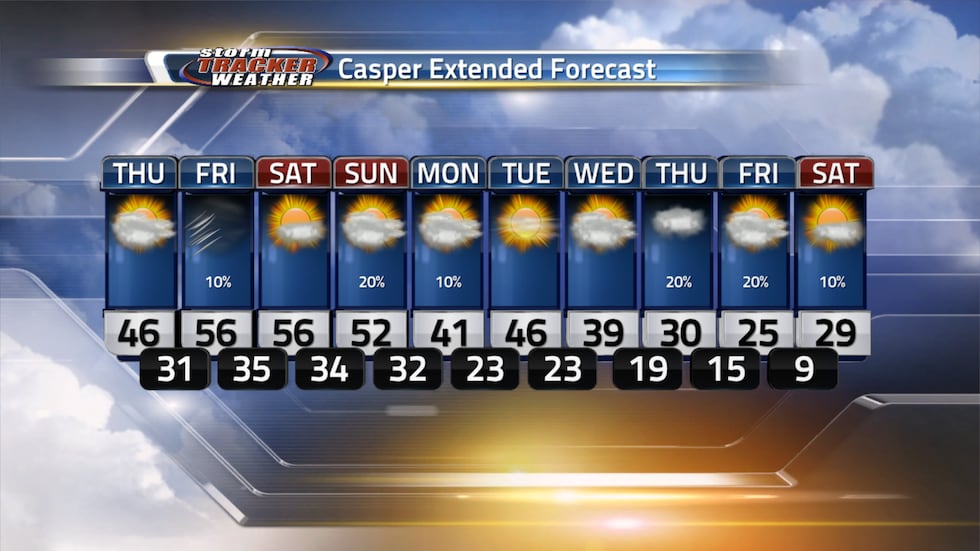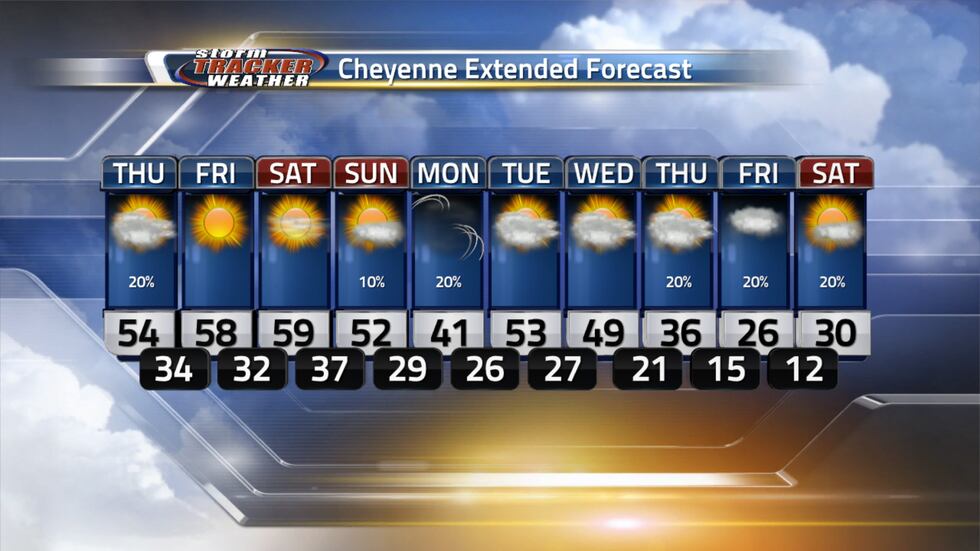 Copyright 2023 KGWN. All rights reserved.