Make-A-Wish Wyoming celebrates monumental year
Make-A-Wish Wyoming granted a record 37 wishes in 2023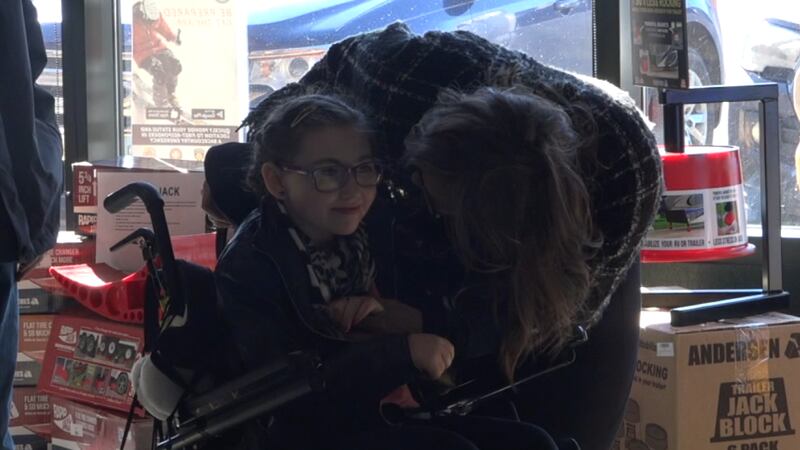 Published: Nov. 16, 2023 at 5:23 PM CST
CASPER, Wyo. (Wyoming News Now) - On November 11th, Make-A-Wish Wyoming granted their 37th wish in 2023, marking a record breaking wish count.
Morgan Polonic, the CEO of Make-A-Wish Wyoming, says, "It's a really exciting milestone that we are excited to celebrate. Something like this doesn't just happen, it takes so many people to make those wishes possible. We're excited but we're so grateful to our volunteers, our board, our staff, our donors, and all of the vendors that we work with. It truly takes the whole community, the whole state, to make those wishes possible."
Make-A-Wish Wyoming was founded in 1985 and granted one wish their first year. Now, they have expanded state wide, granting wishes for children all across the Cowboy State. Wishes can be anything from camping adventures, computers, and or a trip to Disney World.
Make-A-Wish grants wishes to children battling critical illnesses. Being diagnosed with a critical illness can turn anyone's life upside down, and it can be especially difficult for children. The Make-A-Wish team's goal is to help ease that burden.
Polonic explains, "So many of their choices are taken away. What a wish does is gives them something that is entirely in their control, maybe the only thing that's in their control. The power of just escaping for a little while, of all the chaos that illness creates, and just being able to dream, being able to just be a kid. I think illness causes our kids to grow up faster than they should, and I think a wish helps give part of their childhood back."
Make-A-Wish will continue granting wishes to children across Wyoming through the end of the year.
Copyright 2023 KGWN. All rights reserved.