Groundbreaking takes place for new Laramie County Senior Center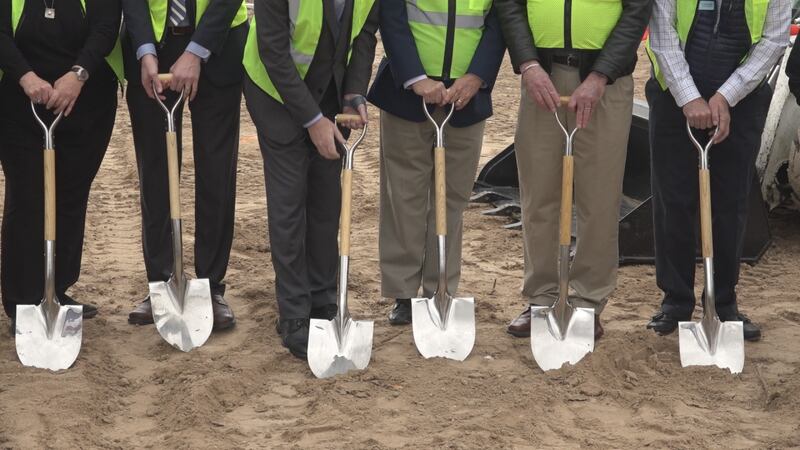 Published: Nov. 16, 2023 at 5:50 PM CST
CHEYENNE, Wyo. (Wyoming News Now) - On November 16th 2023, ground was broke on the new Laramie County Senior Center.
The center is being constructed on vacant land owned by the Cheyenne Housing Authority.
"Today is the start of that construction term, which'll last probably 12-15 months," said Gregory Hancock, Executive Director of the Cheyenne Housing Authority.
Laramie County Senior Services is shifting from a CHA program, into a 501(c)3 non profit organization.
"So that allows more flexibility, more opportunity to generate resources, to gain more community support, and diversify the services and programs that are operated in the facility," said Hancock.
Laramie County's population has nearly doubled in the last 50 years, and the previous center has not been able to keep up with the demand.
"This is a great day of Cheyenne, a senior center is something that is gonna benefit so many people, and I really want to thank the County Commissioners for their leadership on this," said Mayor Patrick Collins of Cheyenne.
"Back in 2011 we were approached help with a new senior services center," said Troy Thompson, Laramie County Commissioner.
The support for the center comes from 6th penny funding approved by voters.
"We really felt that the senior center fit well in the community enhancement sector of the ballot, and voters obviously responded well and saw that this was an investment in our community," said Gunnar Malm, Laramie County Commissioner.
The new building will be 12,000 square feet larger than the current center.
"We're very grateful for the vote and the patience of the community and look forward to opening the new center," said Hancock.
The center is expected to open in spring of 2025.
Copyright 2023 KGWN. All rights reserved.