David Street Station prepares to open skate rink for the season
Folks will have the chance to ice skate around David Street Station this holiday season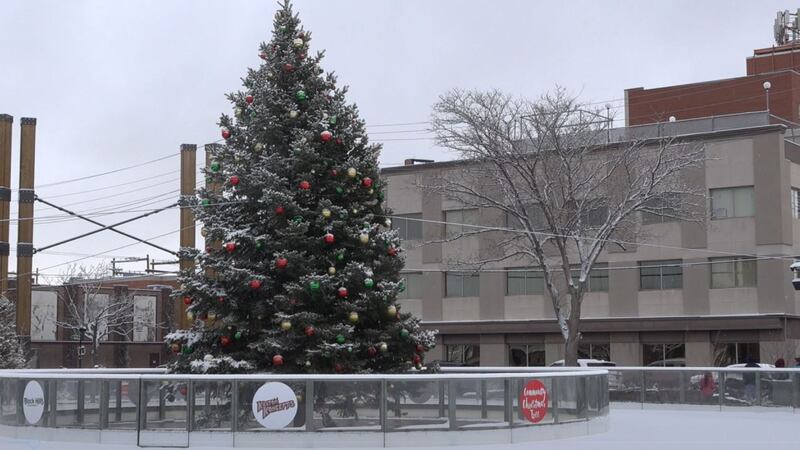 Published: Nov. 15, 2023 at 6:35 PM CST
CASPER, Wyo. (Wyoming News Now) - It's time to break out your ice skates, Casper! The crew at David Street Station is hard at work preparing their ice rink for the holiday season. It's been described by some community members as a scene out of a Hallmark movie, and next weekend it will be ready for folks to enjoy.
Kevin Hawley, the executive director of the Downtown Development Authority, says, "Come down, enjoy downtown Casper, the beauty that is. we're pretty proud of it. it's not often that a small, more rural town has what you'd frankly see in more metropolitan areas."
Next Friday David Street Station will open its ice skating rink to the public. The ice rink encompasses a 40-foot-tall Christmas tree. On Saturday, November 25, they will hold their annual community Christmas tree lighting ceremony. This is a time for folks to come together and celebrate the holiday season.
Preparing the ice rink and the Christmas tree is a complex task, but thanks to community sponsorship and collaboration, the project is nearing completion.
Hawley says, "What really makes Wyoming and Casper specifically is the generosity of the people here, it's the people that make it special. We have been unbelievably fortunate at David Street Station to be a beneficiary of the generosity of the Casper community."
For more information on the ice rink hours of operation, click here.
Copyright 2023 KGWN. All rights reserved.