America Recycles Day highlights the importance of reducing, reusing, and recycling
Recycling plays a vital role in Wyoming communities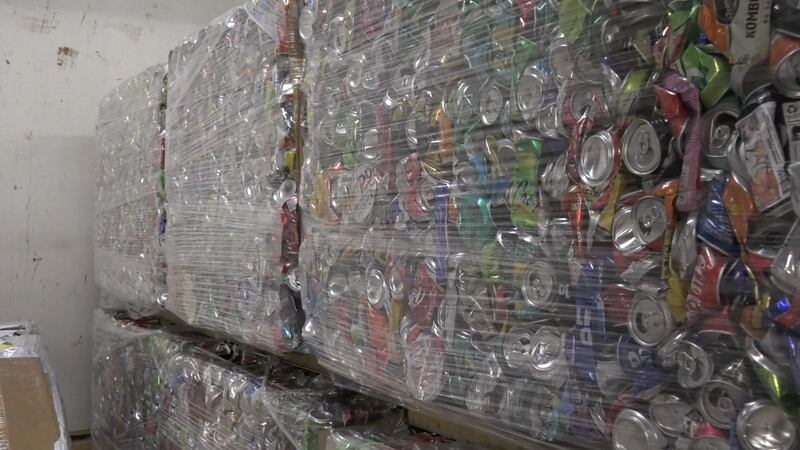 Published: Nov. 15, 2023 at 6:32 PM CST
CASPER, Wyo. (Wyoming News Now) - November 15 is America Recycles Day, providing an opportunity for folks to revisit the importance of reducing, reusing, and recycling.
The United States Environmental Protection Agency encourages folks to learn about the importance of recycling and how to do so correctly. Check with your local recycling program to see what kinds of materials they accept, and make an effort to sort those materials accordingly.
Recycling makes a huge impact in our communities, not only helping keep them clean, but also reducing stress on other municipal programs and creating job opportunities. Recycling in Wyoming is particularly important in the effort to conserve our natural landscape
Craig McOmie is the state recycling coordinator for the Wyoming Department of Environmental Equality. He says, "It's a way to try and limit the resources and the impact we have on our nature. That's one of things in Wyoming, we're blessed with natural beauty. To keep things pristine and minimize the disruption to the environment is what it lends itself to."
If you're unsure if an item is recyclable, check for the recycling symbol, or contact your local recycling facility. Click here for more information on recyclable materials.
Copyright 2023 KGWN. All rights reserved.