Fort Caspar prepares for annual Candlelight Christmas celebration
Candlelight Christmas transports visitors back in time to a 19th century Christmas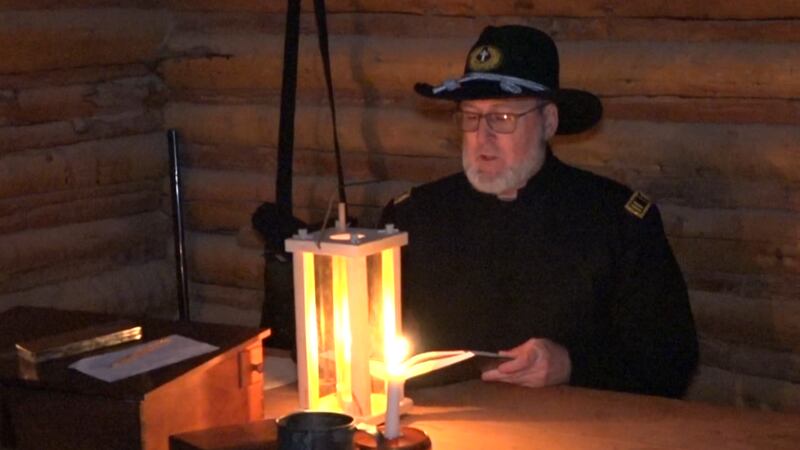 Published: Nov. 14, 2023 at 4:50 PM CST
CASPER, Wyo. (Wyoming News Now) - The Fort Caspar Museum is gearing up for their annual Candlelight Christmas celebration.
Candlelight Christmas is an opportunity for folks to see the fort come to life, complete with historical reenactors and special holiday activities. Fort Caspar will be illuminated by candlelight, creating a truly magical atmosphere. During the event, the plexi-glass screens inside the Fort's buildings will come down. This is a chance for visitors to get inside these buildings and gain a better understanding of what life was like for soldiers stationed at the Fort during the 19th century at Christmastime.
Museum manager, Rick Young, says, "While you visit the Fort you'll get a chance to go inside the buildings, you'll get a chance to visit with some of the reenactors, some of the soldiers, the pioneers, people who would have been out here in the 1860′s. It's a chance to interact with them while you visit the site."
Candlelight Christmas at the Fort Caspar Museum will be on December 2 from 5:30 to 8:30 pm. Admission is free.
Copyright 2023 KGWN. All rights reserved.