Cheyenne Symphony Orchestra presents Movie Music Matinee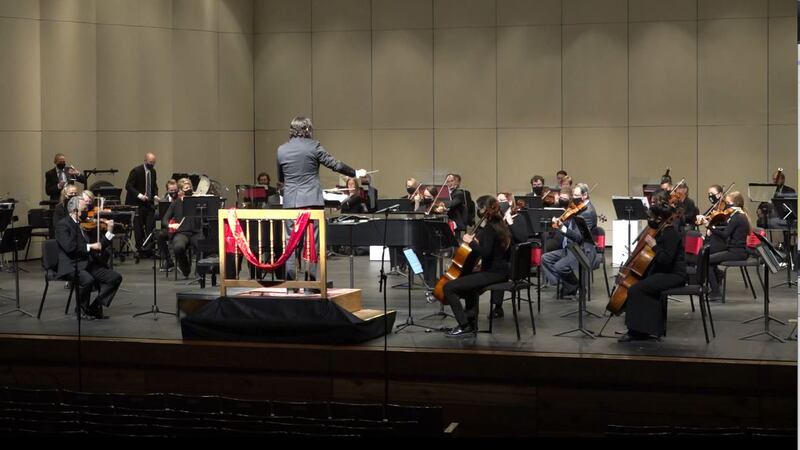 Published: Nov. 14, 2023 at 5:51 PM CST
CHEYENNE, Wyo. (Wyoming News Now) - Coming up this weekend, the Cheyenne Symphony Orchestra presents the movie music matinee.
On Saturday November 19th the Orchestra will host an hour long family friendly concert.
This year they will be playing pieces from Toy Story 2, star wars, Halo, and more!
Kids will even get a chance to conduct the orchestra, and check out the "instrument petting zoo."
"It's important to expose them to live symphonic music, or any kind of live performance," said William Intriligator, Director and Conductor for Cheyenne Symphony Orchestra.
The activities begin at 1:30, and the concert starts at 2:30pm on Saturday, November 19th at the Cheyenne Civic Center. For tickets and more information, visit their website here.
Copyright 2023 KGWN. All rights reserved.