Updated: Nov. 14, 2023 at 10:00 AM CST
CHEYENNE, Wyo. (Wyoming News Now) - For our highs today, we'll be seeing the 60s and upper 50s for eastern and central Wyoming with a warmer eastern edge and a colder western edge this afternoon. Some places will even see the 70s today for a much warmer than average high.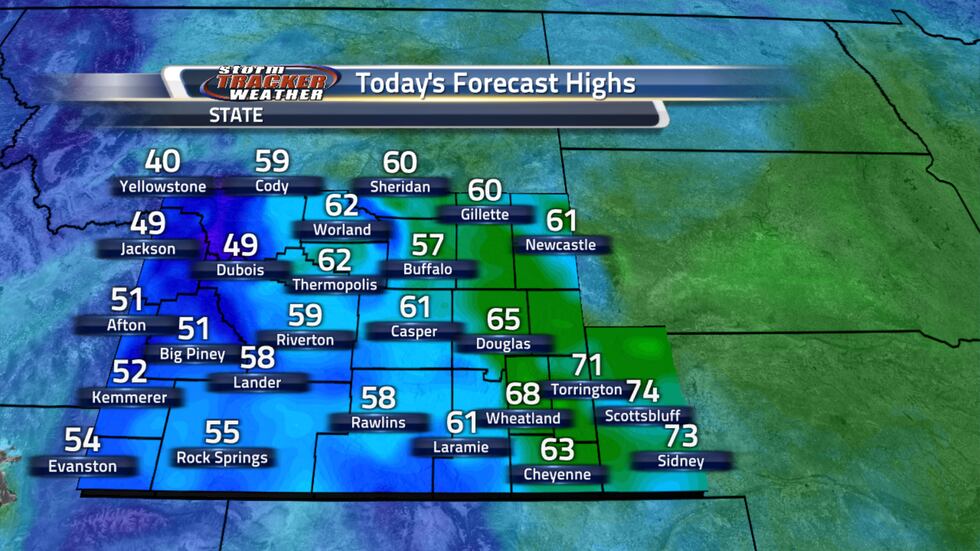 For our day planner in Cheyenne, a clear day with a lot of sunshine and mid 60s through the afternoon. We'll start to cool down around 4:00-5:00 PM and slowly cool through the evening. Winds will be with us all day, much like yesterday so things may feel cooler out there for us.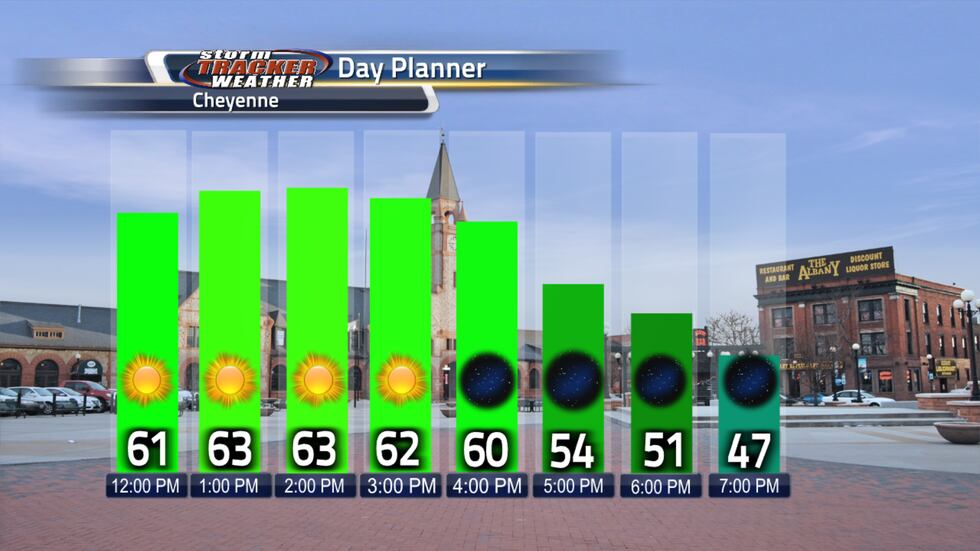 In Casper, winds are going to be with us all day long much like yesterday and winds are going to stay strong through the day. We'll see gusts around 40 MPH through the day and that will have a big impact on our wind chill and our travel as well. Keep those winds in mind if you have any outdoor plans today.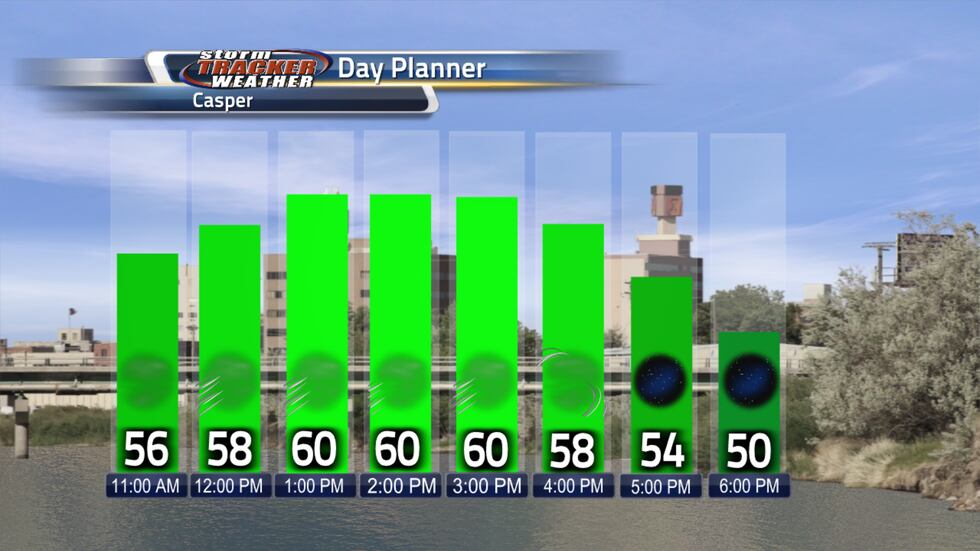 Looking at our wind gust forecast, the gusts are in the lighter boxes and we can see a wide area with gusts over 30 MPH including Rawlins, Laramie, Wheatland, and Steamboat Springs. In the Casper area, another wide area of 30+ MPH winds including Casper, Buffalo, and Douglas. Winds outside of those gusts will also be over 20 MPH through the afternoon as well. Wyoming has brought it's winds out today and we'll be seeing them stick around all day long.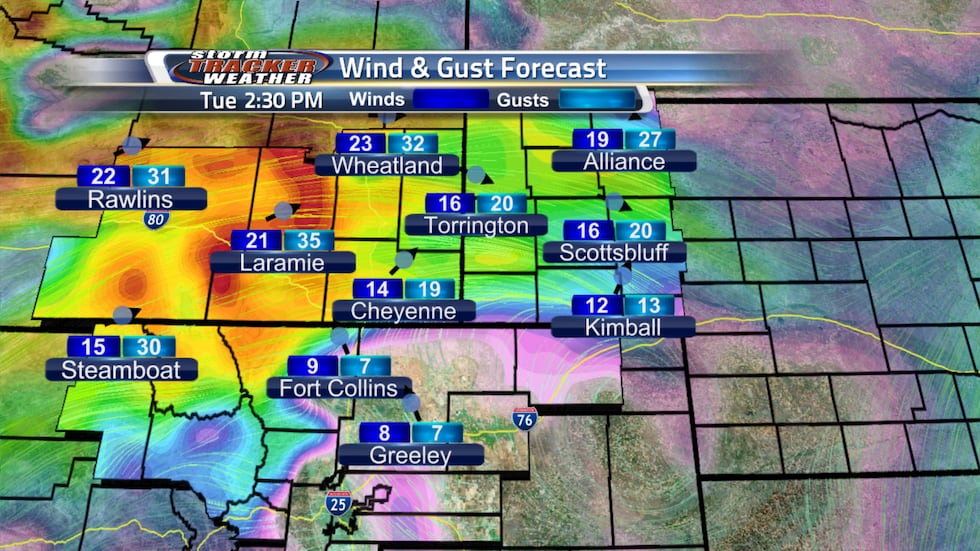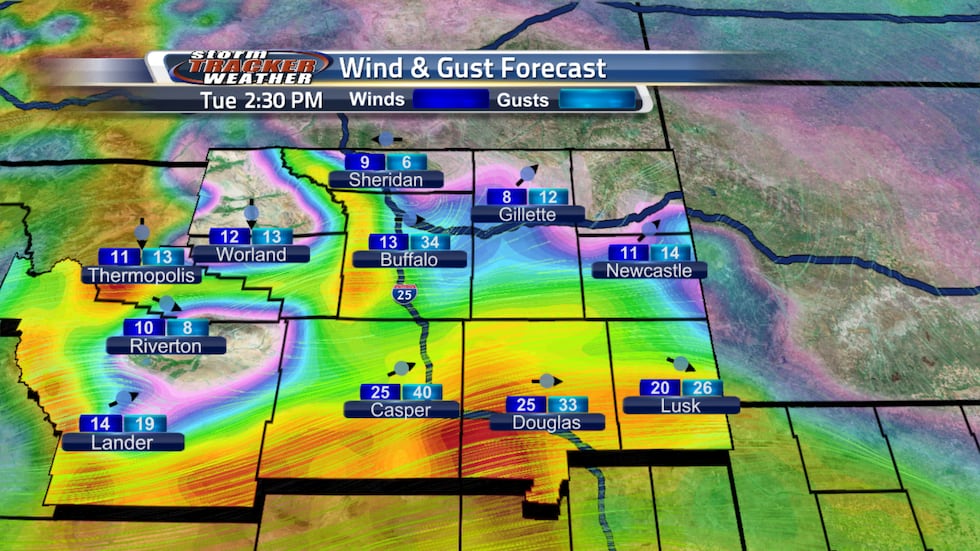 For tonight's lows, things are going to be a bit chilly with temperatures in the mid 30s for central and eastern Wyoming with western Wyoming and the Nebraska panhandle being a bit cooler. Most areas in central and eastern Wyoming will be above freezing tonight although there are a few outliers that will be a bit colder such as Riverton, Newcastle, and Laramie. These places will be below freezing although, not by much tonight.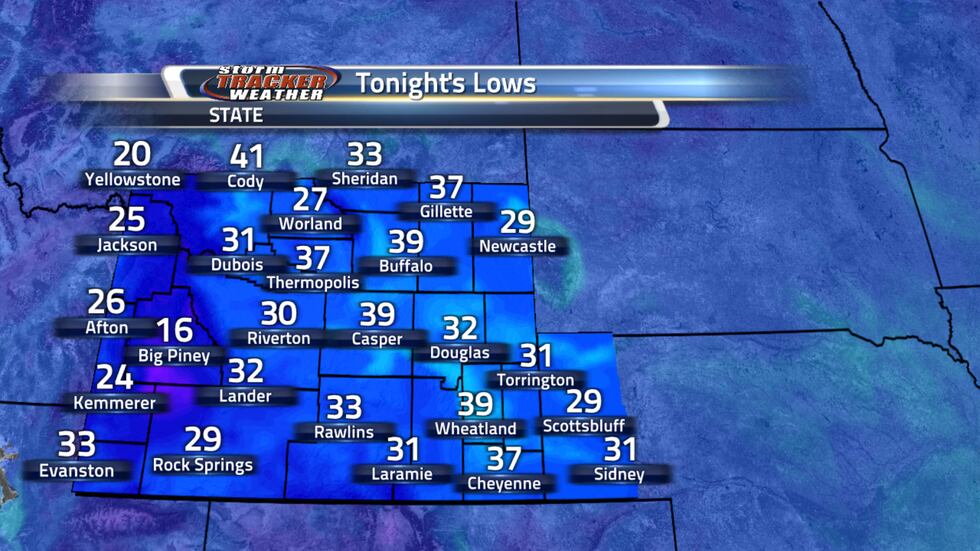 Copyright 2023 KGWN. All rights reserved.