Wyoming Highway Patrol Team Up with the National Crash Responder Safety Week
Published: Nov. 13, 2023 at 5:11 PM CST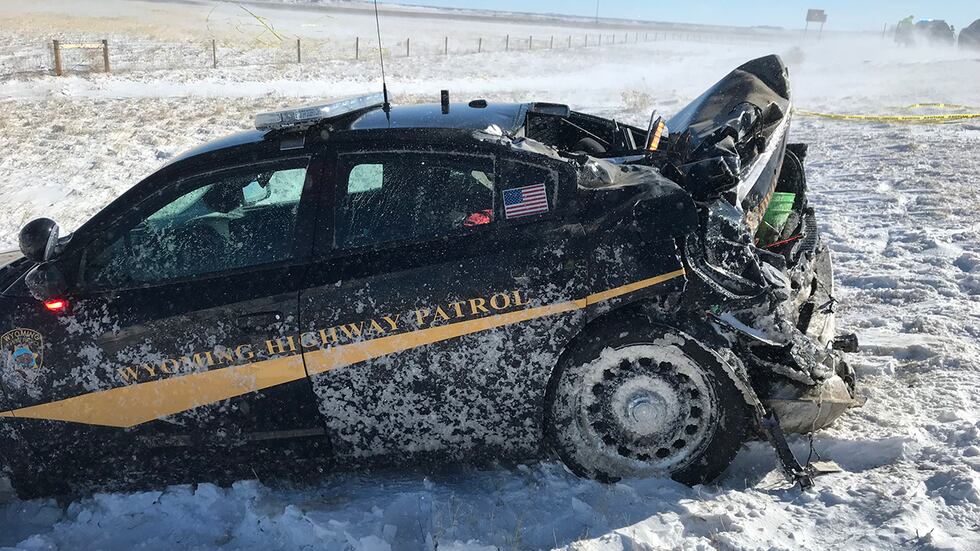 CHEYENNE, Wyo. (Wyoming News Now) - This week, the Wyoming Highway Patrol, along with WYDOT, will be joining forces with the National Crash Responder Safety Week (CRSW) group to bring light to the courageous and underrepresented stories that are told by our local first responders.
Everyday, troopers from the Wyoming Highway Patrol works on the roadways assisting with crashes, along with first responder partners from firefighters, emergency medical services (EMS), law enforcement, towing/recovery, public works, and safety service patrols.
Lieutenant Kyle McKay of the Highway Patrol made a statement, saying "We work roadside, often inches from cars and trucks going by way too fast, sometimes 80 miles per hour or more. We want drivers in Wyoming to understand the risks that we take everyday and the need for every vehicle passing by any traffic incident to slow down, move over, and stay alert.
This national event promotes the Move Over law awareness for drivers and free National Traffic Incident Management (TIM) Responder Training responders. Local responders are encouraged to take the free TIM Responder training at https://ops.fhwa.dot.gov/tim/training/ to stay updated with the best practices possible to stay safe.
Regarding the TIM program,, Tim Cameron of the highway patrol states "We are very proud that we have trained a significant number of crash responders in our state. While drivers can make a big difference through their vigilance, training is also a critical part of the effort to save lives, reduce injuries, and decrease traffic incident clearance times".
Copyright 2023 KGWN. All rights reserved.