Updated: Nov. 13, 2023 at 10:00 AM CST
CHEYENNE, Wyo. (Wyoming News Now) - Today is going to be a warm day for us around the area, mainly in central and eastern Wyoming with Cheyenne and Casper seeing 60s and Wheatland into the 70s. On top of that, we'll see plenty of sunshine all day long warming us up as well. However, some areas will see very gusty winds that will make things feel quite a bit colder.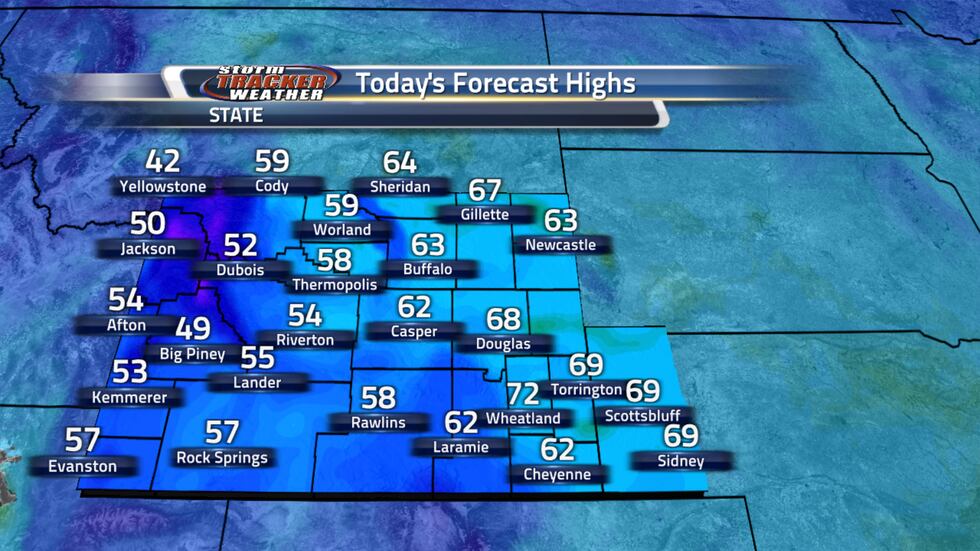 In Cheyenne, winds are going to be pretty light for us, around 10 MPH through the day. We'll see plenty of sunshine and we'll slowly cool down from our highs around 2:00 PM today and we'll hit the 40s by 6:00 PM. If you have any evening plans, you may want a jacket to stay warm.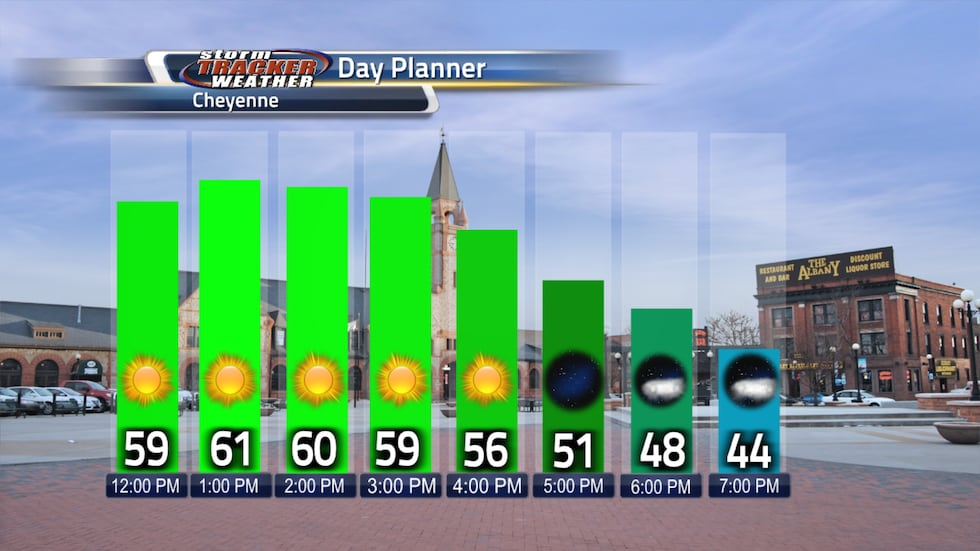 For Casper, we'll also see the 60s however, the winds will be around 20-25 MPH and wind gusts will approach 40 MPH. With these strong gusts, our wind chills will drop quite a bit and travel could also be impacted. These winds will persist through the day but we could see the strongest winds later on in the morning. Be prepared for the strong winds, cold wind chill, and any potential impacts to travel this afternoon. Later this evening, clouds roll on in and winds will still be around 20 MPH and gusting near 35 MPH which will again, drop our wind chill substantially. With evening temperatures around 40 degrees, it could feel very cold. Keep that in mind for this evening.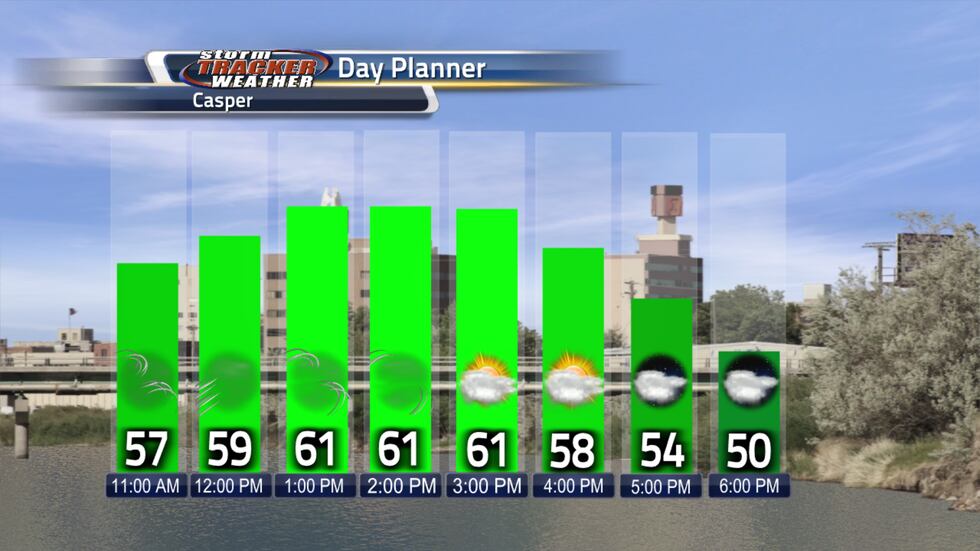 For our lows across the area, temperatures will be in the 30s and 40s for central and eastern Wyoming. As we move over to the east into the panhandle and to the western edge of Wyoming, temperatures will be even colder, below the 30s and down into the teens in Big Piney and Yellowstone. A chilly night is on the way, especially with winds around the area.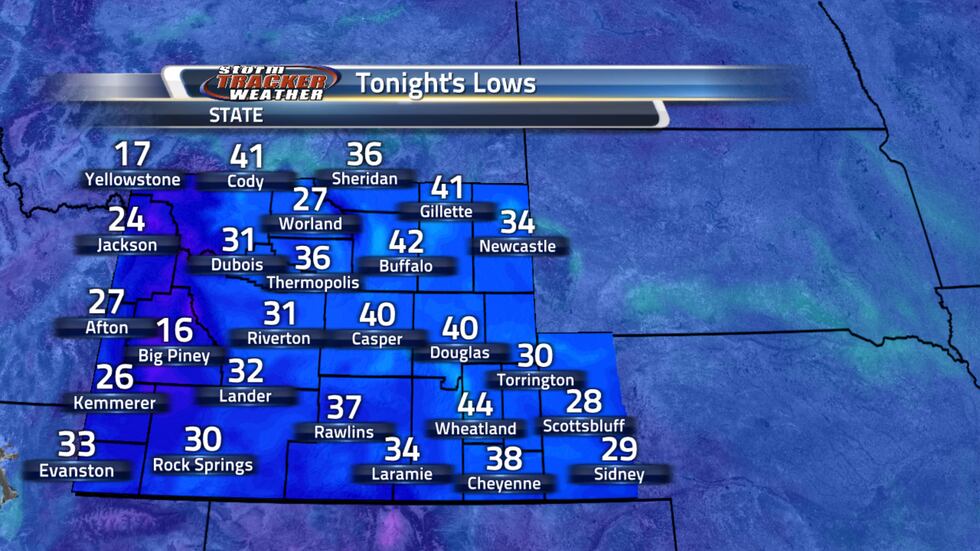 Copyright 2023 KGWN. All rights reserved.