Casper veterans gather for celebratory Veterans Day lunch
Wyomingites have been honoring those who have served and throwing special celebrations for Veterans Day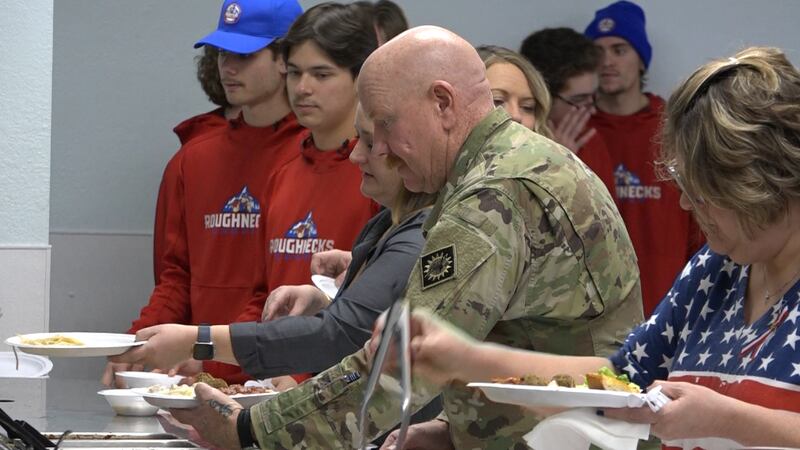 Published: Nov. 11, 2023 at 8:48 PM CST
CASPER, Wyo. (Wyoming News Now) - On Veterans Day, veterans and their families convened at the VFW and Auxiliary Post 9429 for their annual Veteran's Day lunch. Jeremy Hugus is a lawyer for Platte River Injury Law and Cowboy Country Criminal Defense based in Casper. He has never personally served, but has tremendous respect for those who have. He was compelled to sponsor the event as he has seen the incredible impact veterans have had in Wyoming communities. The event gave him and folks in the community an opportunity to see these heroes in a different light.
Hugus says, "One of the things I wasn't expecting is how just interacting with people helps you humanize them. In the case of our veterans, it's not this kind of abstract idea, but it's interacting with real people who sacrificed in the way they did."
Author's note: While I was reporting on this story, I realized the news vehicle had a flat tire. Luckily, a group of veterans swooped in to save the day. I'd like to thank Joe and Tracy from the VFW for changing the tire and helping me get back to the TV station safe and sound.
Copyright 2023 KGWN. All rights reserved.