Casper College Veterans Ball uplifts local veterans
Active duty military, families, and community members attended the Veterans Ball to honor Wyoming Veterans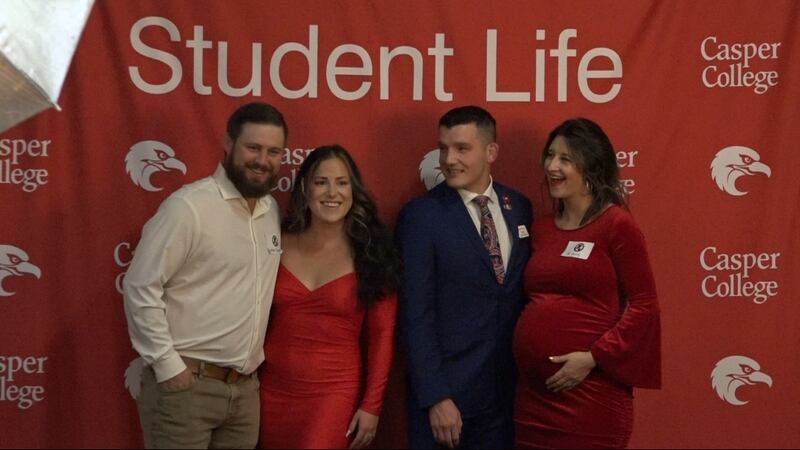 Published: Nov. 11, 2023 at 8:34 PM CST
CASPER, Wyo. (Wyoming News Now) - The third annual Casper College Veterans Ball was held at the Ramkota Hotel in Casper on November 11.
Governor Mark Gordon attended the event. He says, "We in this country know how important it is, not only to serve but to be able to recognize those who have served... The families, the soldiers... And to remember this country is what it is because of the people who defended her freedoms."
This year's theme was red, white and glitter, and folks showed up in their very best. The event was attended by veterans, active duty members and their families, and others striving to support those who have served. The event aims to support and empower student veterans and all Wyomingites who have served.
Tara Crane is a military wife and mother, and also serves as the public relations officer for the Casper College Veterans Club. She says, "Everybody knows a vet, we know military members, and it's very easy to say 'Thank you for your service, thank you for everything,' but this gives them a chance to thank each other. It really puts things into perspective, and you don't realize how many veterans or service members there are in Casper."
Profits from Veterans Ball will be used to send student veterans from Casper College to the Student Veterans of America national conference in Nashville this January.
Copyright 2023 KGWN. All rights reserved.