Updated: Nov. 10, 2023 at 3:00 PM CST
CHEYENNE, Wyo. (Wyoming News Now) -It's a breezy but sunny day today around the area and those Wyoming winds will stick around as we make our way through the weekend but we'll also see warmer temperatures. We do have a High Wind Watch tonight and into Sunday morning for the Arlington/Elk Mountain areas as well as the Laramie range due to those winds getting stronger into the weekend. Be prepared for those travel impacts as blow over risks may be elevated.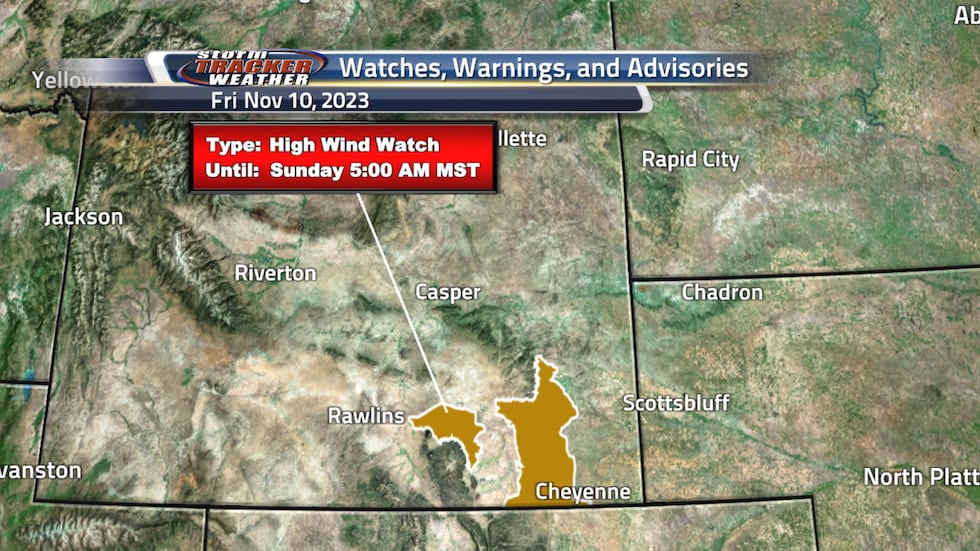 As we make our way into tonight, we'll feel the winter chill again with temperatures below freezing for most of Wyoming and most places in the 20s. These lows are a bit below our average and with those winds, it'll feel even colder so be ready for the wind chill if you have any evening plans tonight.
Tomorrow will continue the warming trend with slightly warmer temperatures for most of us. More 50s through the area, especially in central Wyoming but still chilly off to the west. We'll see a quicker warm up the later into the weekend we go with 60s into the new week so much warmer temperatures are on their way soon.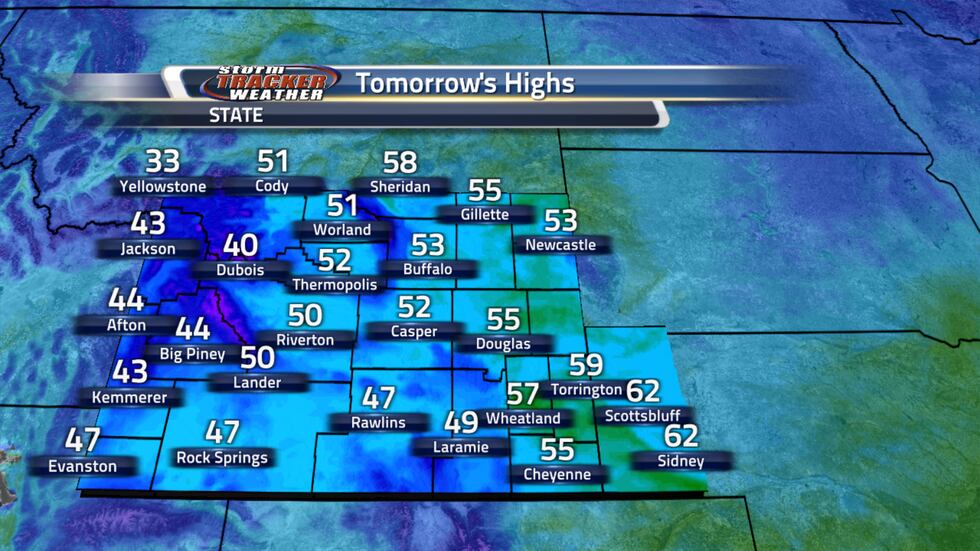 Looking at our temperature trend we can see the warmer weather will be here starting Monday and it'll last for a few days but on Thursday our warming trend flips around into a cooling trend and we'll start to cool down again. We'll also have some precipitation in the area as well so we could see our dry time come to an end.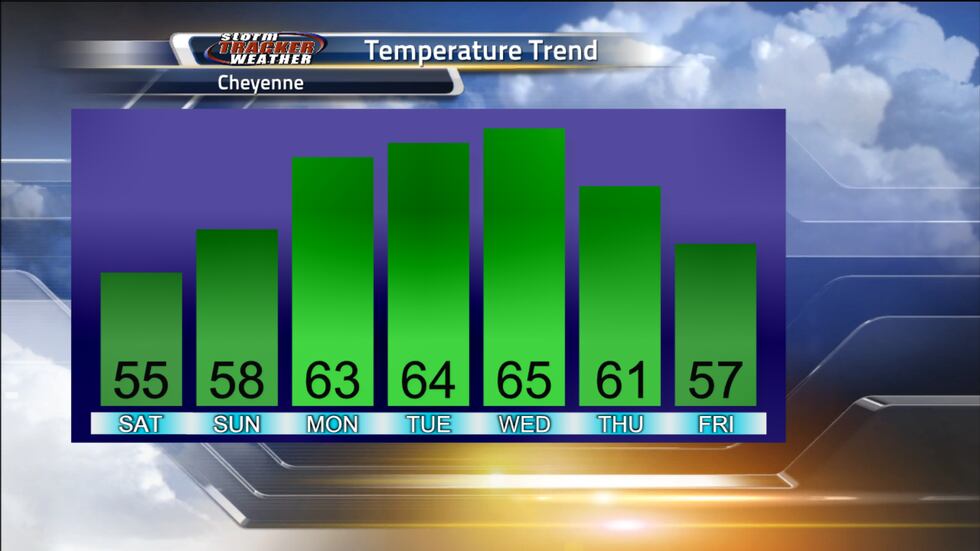 For our extended forecasts, plenty of sunshine and warmer temperatures coming for both Casper and Cheyenne. Both areas will also see plenty of dry time before precipitation comes back in later next week. Until then however we'll have plenty of sunshine, temperatures in the 60s, and breezy days. Casper however will see more windy days than breezy days as winds are forecasted to be a bit stronger in the Casper area over the week ahead and wind gusts could cause travel impacts. Those winds will also cool things down outside so keep that in mind for the week ahead. They'll also cool down our temperatures for the evenings as well so temperatures could feel very cold in the evening hours.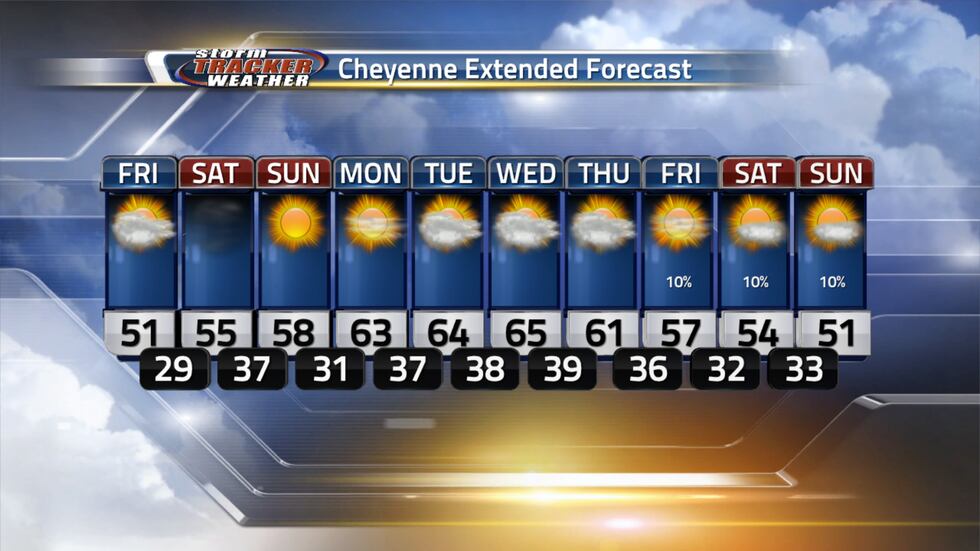 Copyright 2023 KGWN. All rights reserved.