Cool Temperatures for Midweek, but will not Last
Published: Nov. 7, 2023 at 7:52 PM CST
CHEYENNE, Wyo. (Wyoming News Now) - As we head into the evening hours, depending on where you are, I am watching some light precipitation that will develop over southern Wyoming and the typical higher elevations of northwest and north central Wyoming.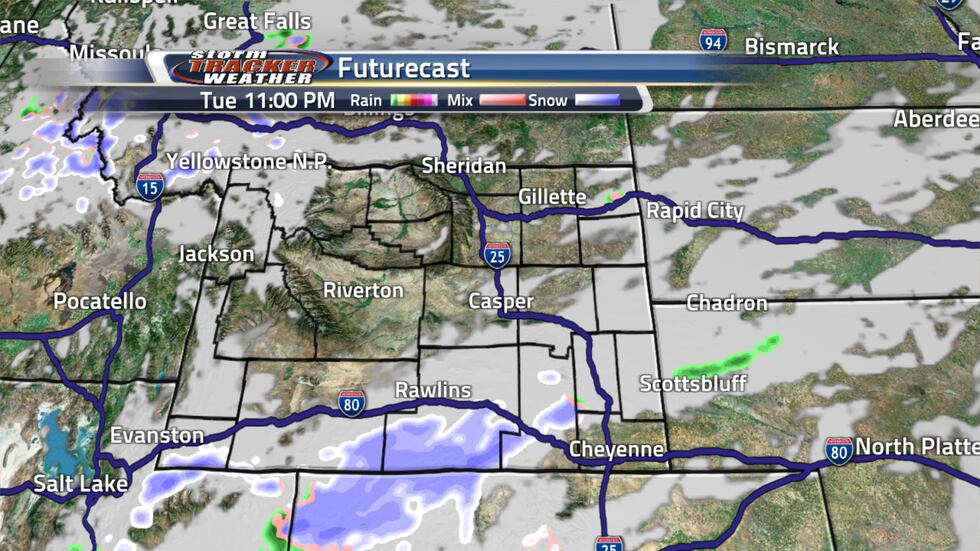 Low temperatures for the overnight hours will drop into the 20s and 30s for much of the state. Some temperatures in the higher elevations of northwest Wyoming will see low temperatures back down into the teens.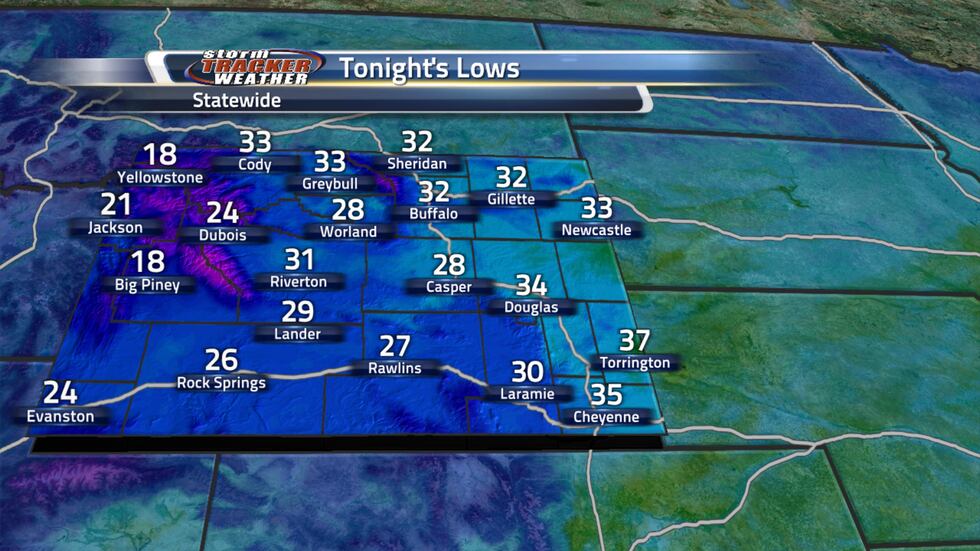 As we head into tonight, as we do see some of those potential snow showers, some light accumulations will be possible. We could see up to 1 inch or 2 south of Rawlins and toward the Northern Colorado border. We may even pick up some light snow accumulations from Sheridan to Gillette on Wednesday Morning.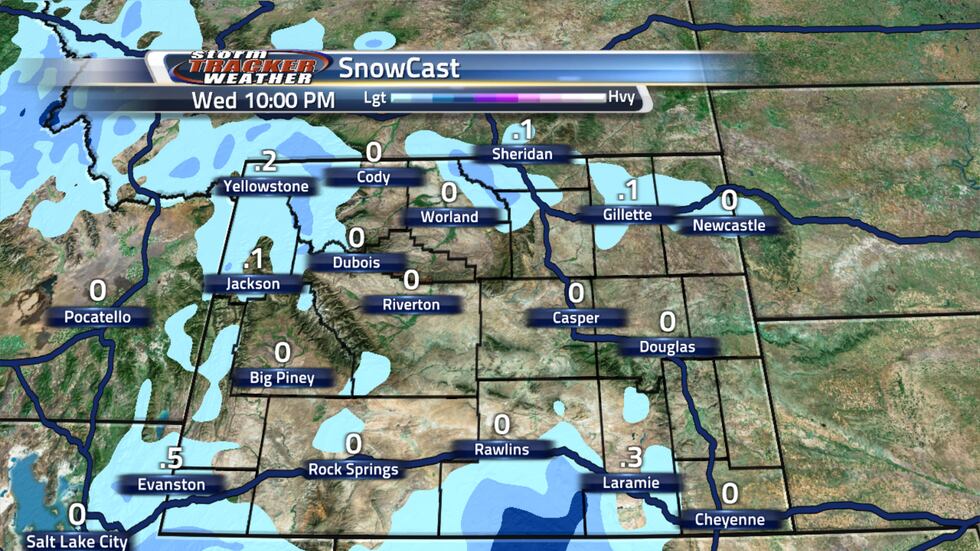 It could get breezy at times as well into Wednesday Morning as those snow showers move through parts of northeast Wyoming. Wind gusts could reach 30 to 40 mph at times. Those winds are expected to diminish as we head into the afternoon hours.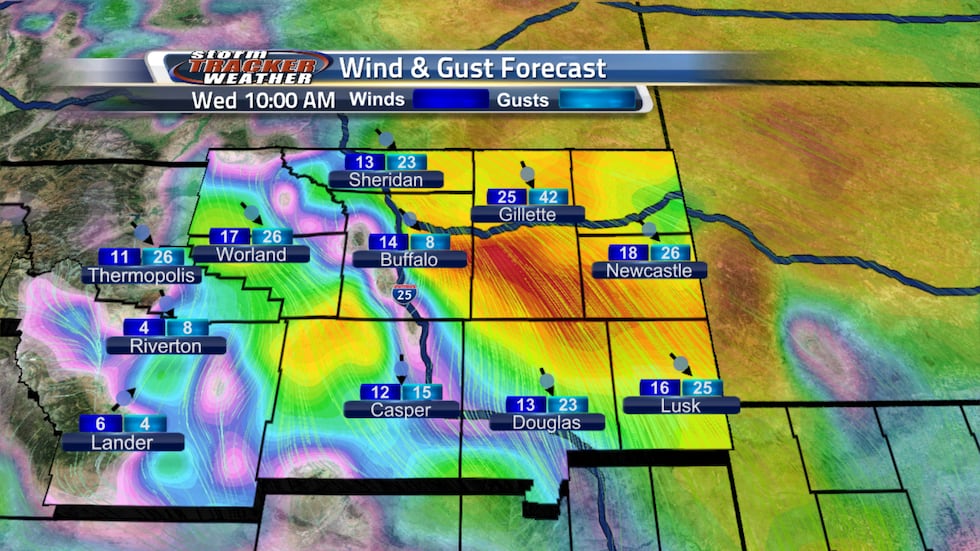 Despite some areas starting off with some light snow, most locations will see mostly cloudy skies to start the day, followed by gradual clearing during the afternoon hours. Temperatures will be into the 30s and 40s across the area. Some areas here and there may see temperatures up to around 50.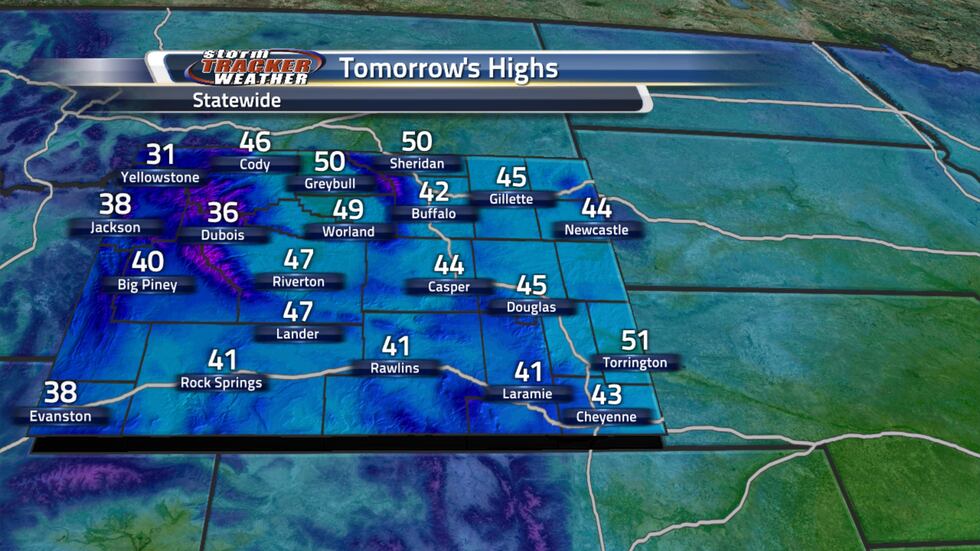 Extended Forecast for Cheyenne - We head into Sunday with mostly cloudy skies, with a slight chance of a few showers during the morning. Through the afternoon, we will see those clouds gradually decrease, with sunshine returning for Thursday. We will be down in the 40s through Thursday, before we see a rebound back into our temperatures.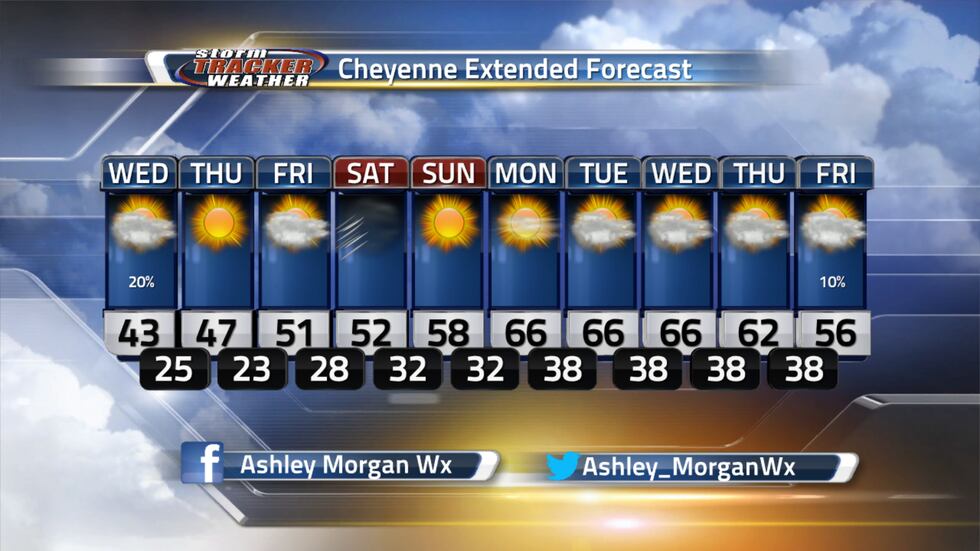 Extended Forecast for Casper - We see mostly cloudy skies through Wednesday, with gradual clearing during the afternoon. Sunshine sticks around Thursday. We will see temperatures into the 40s through at least Thursday, before we see a rebound in our temperatures for the end of the weekend and into next week.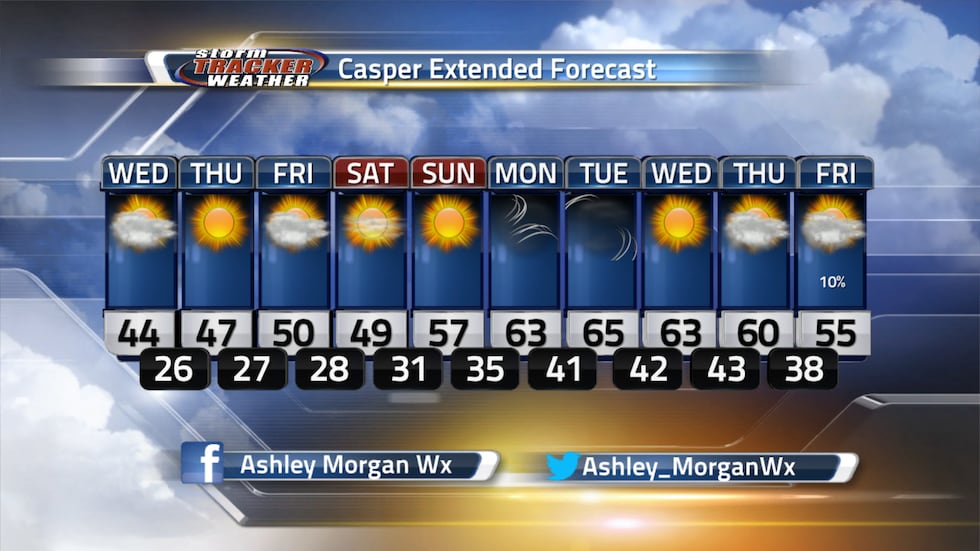 Copyright 2023 KGWN. All rights reserved.