Rain and Snow Chance Tonight, Cooler Tomorrow
Updated: Nov. 7, 2023 at 3:00 PM CST
CHEYENNE, Wyo. (Wyoming News Now) -Temperatures have varied across the state this afternoon with some of us staying warm while other are feeling the chill. Tonight, that all changes as the cold weather moves in all across Wyoming. While the western edge will still be colder than most of us, nearly all of Wyoming will be at or below freezing tonight. The southeastern corner of Wyoming will remain the warmest tonight.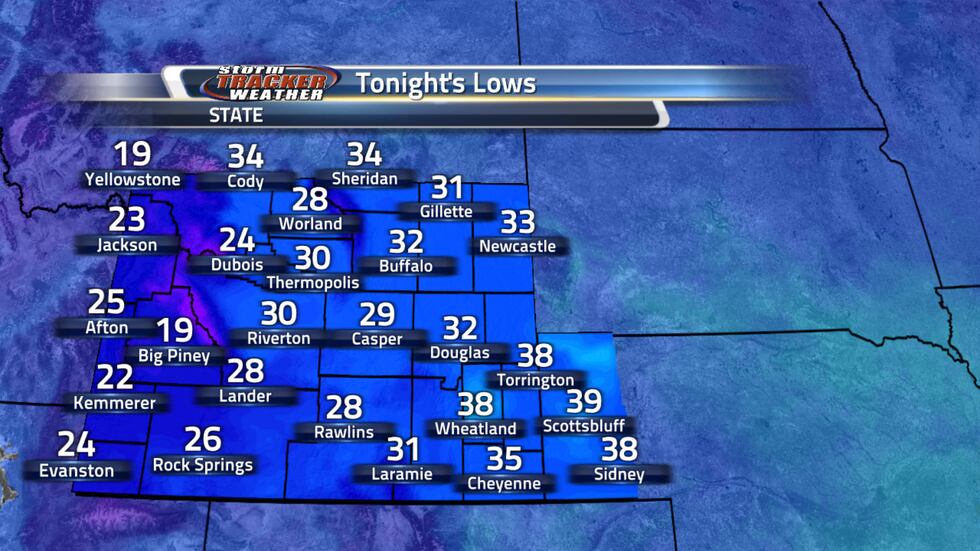 As we make our way into tomorrow, a cooler day is on the way for us with 40s through most of Wyoming and 30s to the west. Our temperatures for the rest of the week will stay around the same for the rest of the week for a cooler week this week.
Thanks to those cold temperatures tonight and early tomorrow, we could see some stray snow showers through Cheyenne tonight and into tomorrow morning. The Futurecast wants to keep the snow just to the southwest of Cheyenne but we could see some flurries through the city. No accumulation is expected as the snow likely won't stick and not much will fall anyway. Casper could also see some flurries a little earlier into the evening tonight but again, no accumulation is expected. Very little snow will fall and it will likely not stick.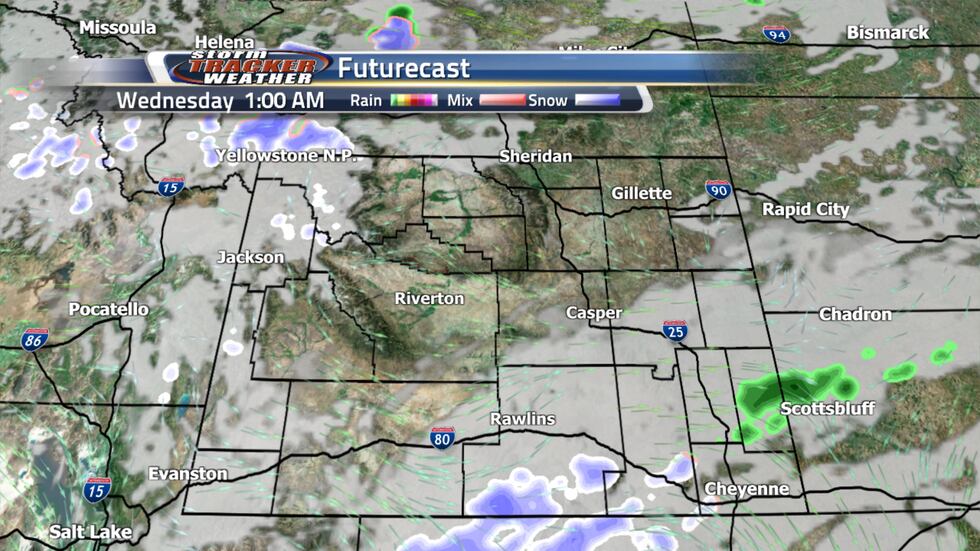 For our extended forecasts, much cooler in Cheyenne tomorrow with our 60s being replaced by 40s. After a cloudy day tomorrow we'll see plenty of sunshine for the rest of the week and even into the new week next week. Next week is when the warmer temperatures return for us and we'll see the mid 60s for most of next week and plenty of dry time.
In Casper, we saw some showers in our area this morning and some isolated showers still continue to linger around. They'll be out of the area later this afternoon and we'll see a snow chance through the evening. As said earlier, snow will be very light and no accumulation is expected but it will be a cold one tonight and a bit breezy as well. Those breezes will continue through the week but the snow will not. We'll be dry for the rest of the week with plenty of sunshine. Temperatures will hover in the 40s until we warm up through the weekend and into next week. Next week will likely bring gusty winds back to the area though so let's keep that in mind.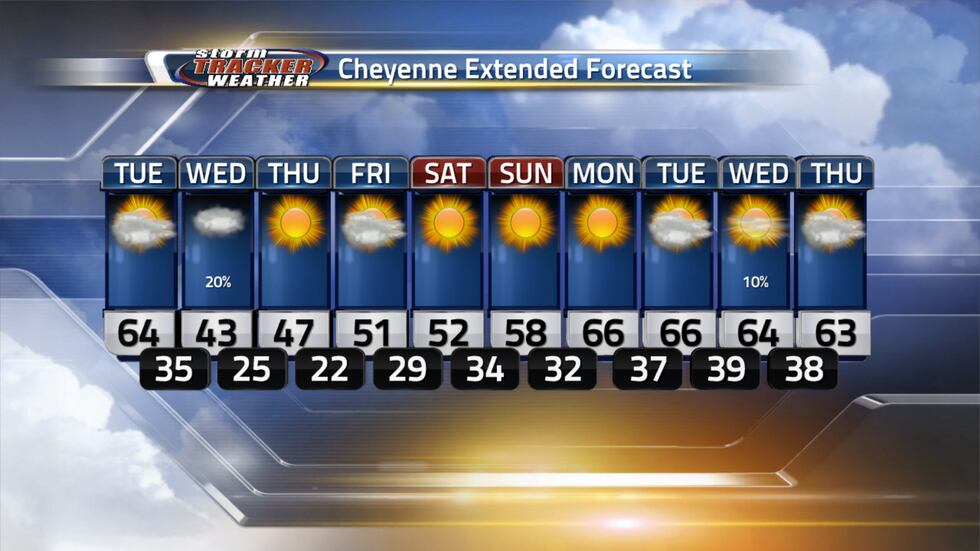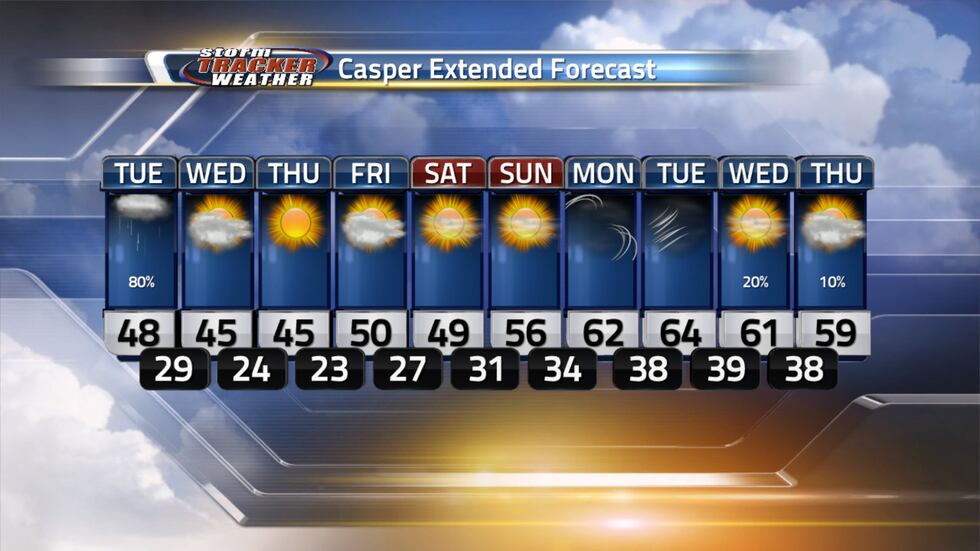 Copyright 2023 KGWN. All rights reserved.