One more Mild Day before we Cool Down
Published: Nov. 6, 2023 at 8:16 PM CST
CHEYENNE, Wyo. (Wyoming News Now) - We have been enjoying some mild temperatures for many of us across Wyoming and the Nebraska panhandle. Clouds have plagued many of us through today. For most, we will continue to see clouds hang around tonight, but we do get a bit of a break in the Cheyenne area with the clouds.
As we head into the overnight hours we will see temperatures across the area fall into the 30s and 40s for many areas across Wyoming.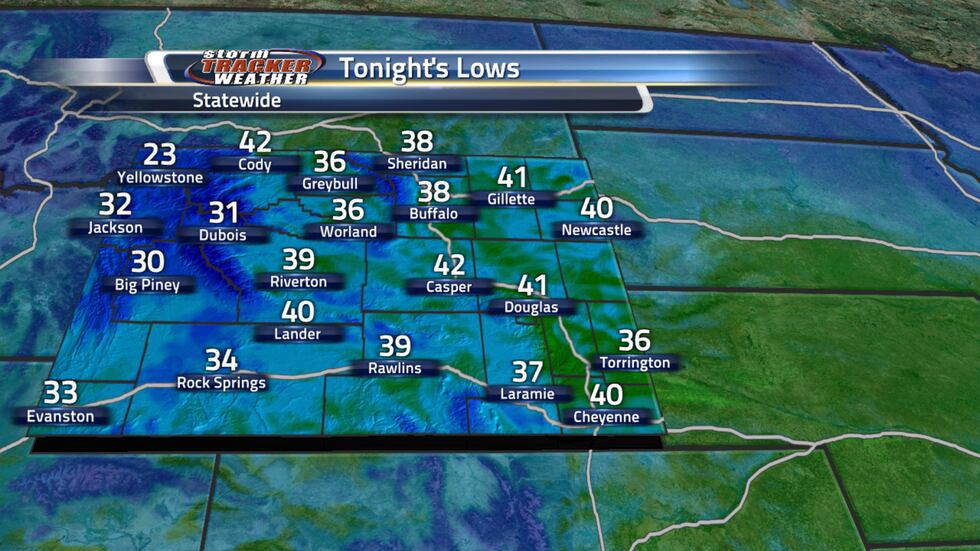 If you are in portions of northwest Wyoming, some accumulating snow will continue through Tuesday. Snow accumulation will be in the highest elevations in northwest Wyoming. Additional snow accumulation of 3 to 6 inches will be possible, with totals up to 8 inches above 9500 feet into the Teton mountain range, Madison, and Pitchstone Plateaus.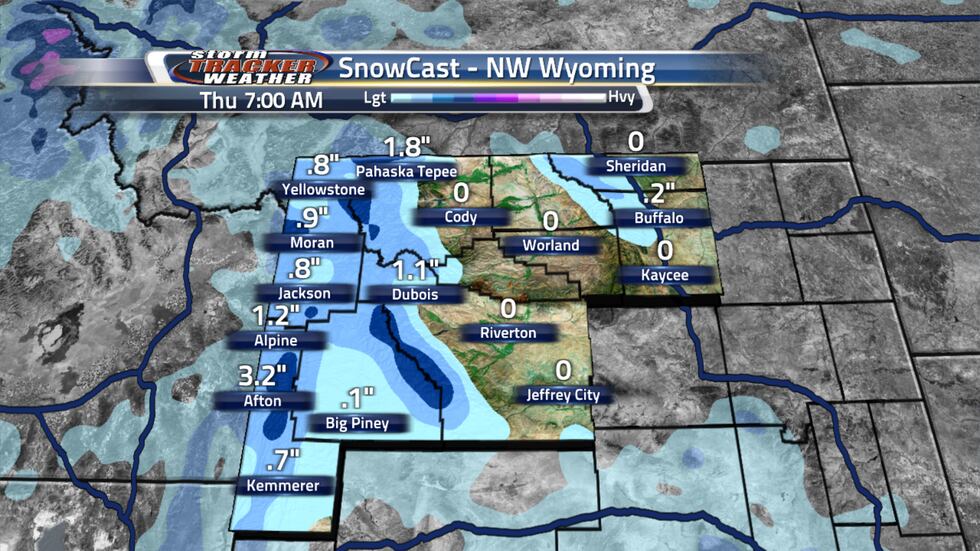 We are starting to see a cool down in our temperatures as we head into Tuesday, though some of us will remain on the mild side for our temperatures. Temperatures will range from the 30s to the 60s across the area, with the most mild temperatures into southeast Wyoming.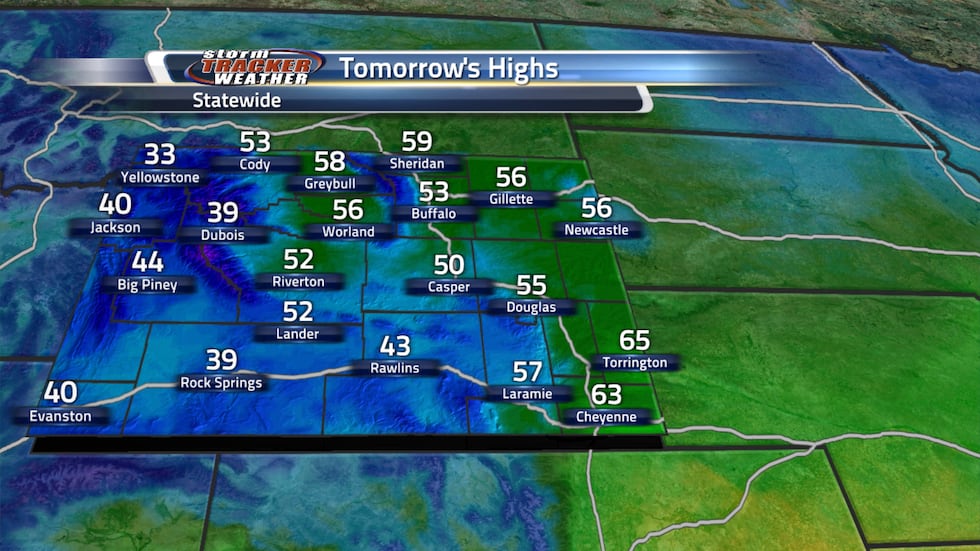 It could get breezy at times as we head into Tuesday afternoon, preferably into southeast Wyoming. We could see gusts up to 25 to 30 mph at times from Cheyenne to Rawlins. Some of those winds may make it up to Douglas.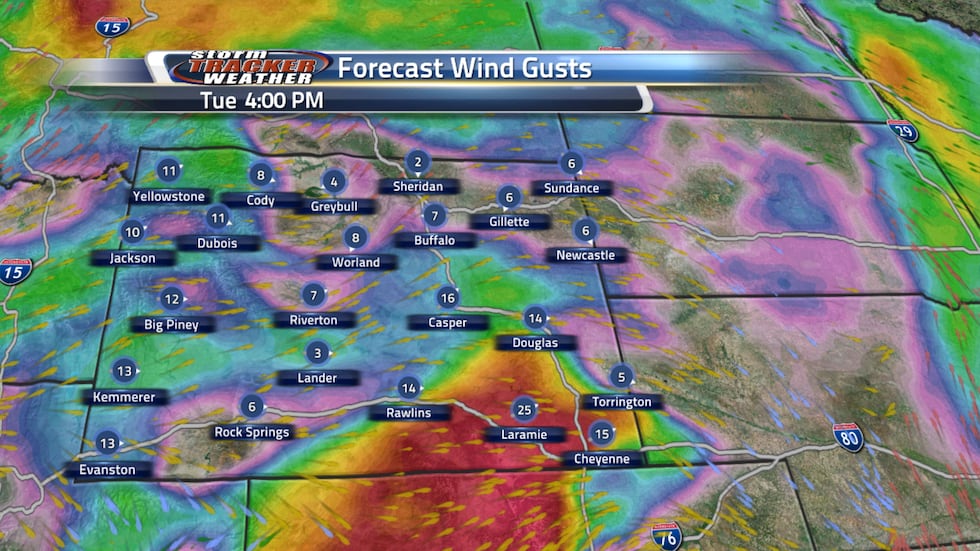 Extended Forecast for Cheyenne - Breezy conditions at times on Tuesday as temperatures will cool down through mid week. Sunshine returns Thursday and sticks around for the next couple of days. We do see temperatures finally rebound.
Extended Forecast for Casper - Clouds stick around through Tuesday before we see some improvement by mid week. Temperatures drop into the 40s through at least Wednesday and Thursday before rebounding back into the 50s and 60s.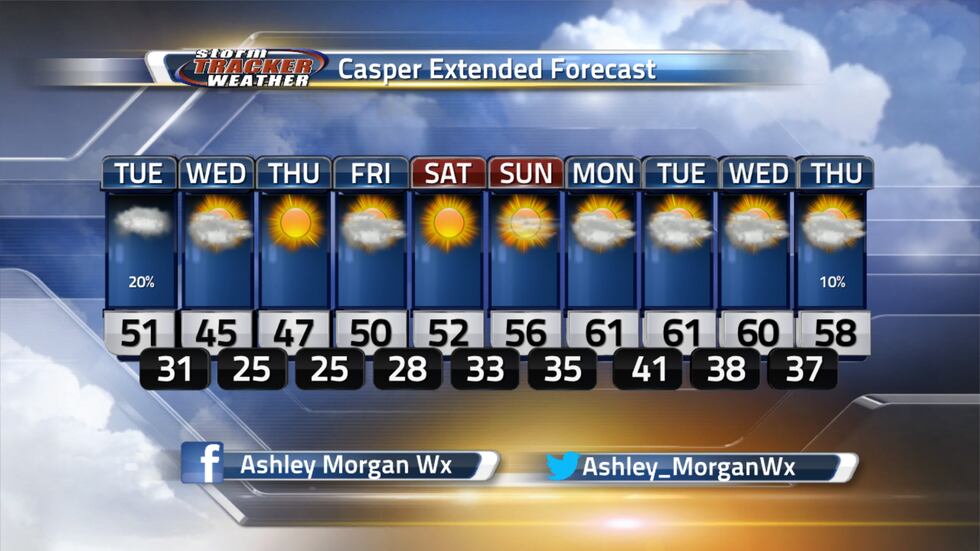 Copyright 2023 KGWN. All rights reserved.