Cooler Weather Later This Week
Updated: Nov. 6, 2023 at 3:30 PM CST
CHEYENNE, Wyo. (Wyoming News Now) -Today has been pretty mild for us with temperatures reaching the 60s in most places. Tonight we cool down into the 40s for a lot of Wyoming with only a few places cooler. Only the western edge of Wyoming will be below freezing tonight and snow may continue to fall in the Yellowstone and Jackson areas.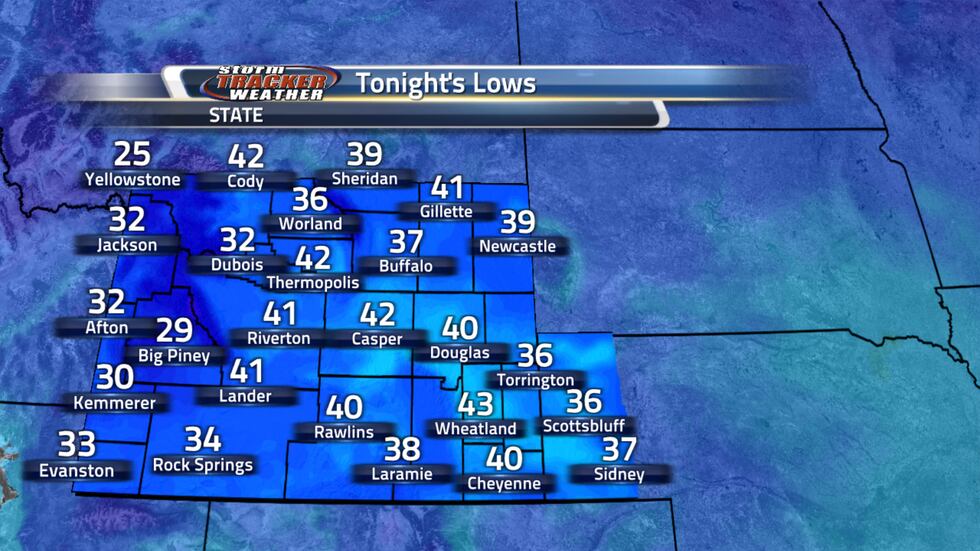 Tomorrow the cold air moves further east as we get a cooler day with only a few places reaching 60 and temperatures varying quite a bit through the state. We'll all get colder on Wednesday however as the cold air moves in fully which will cool us down back into the 40s.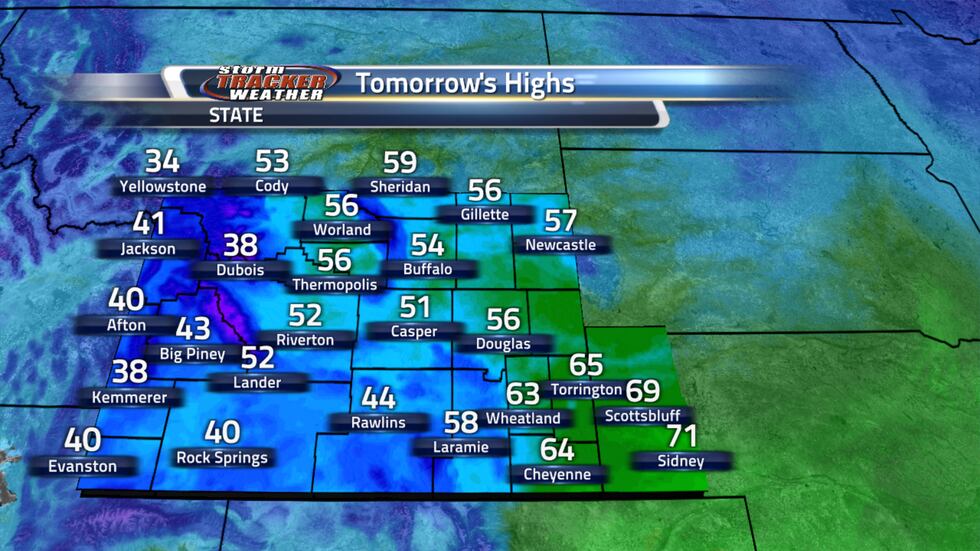 Looking at our temperature trend we can see how cold we can expect with this cold air on Wednesday and while our highs will stay in the 40s, it'll be a large departure from the 60s we've had for a while. We could also see a few stray snowflakes falling Tuesday night into Wednesday in Cheyenne but if we do see the snow, we won't see much and no accumulation is expected. We'll slowly warm back into the 60s on next Monday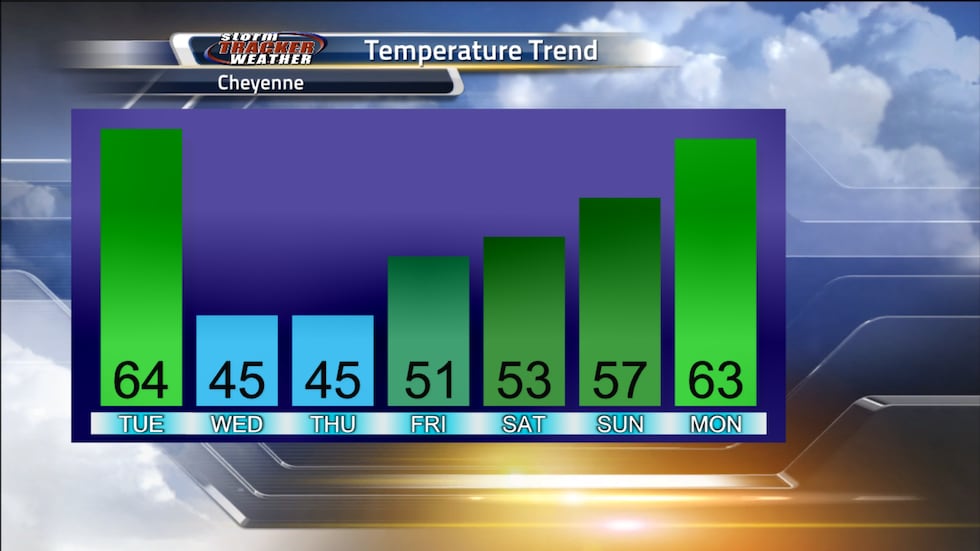 For our extended forecasts both Cheyenne and Casper are going to cool down on Wednesday with Casper cooling a bit tomorrow. Both areas will see plenty of sunshine this week, especially after Wednesday and both of us could see some snowflakes try and fall Tuesday night into Wednesday but no accumulation is expected in either area and Cheyenne will have the better chance. Casper could see some stray showers move through tonight and tomorrow but the chances are on the lower end and any showers will be light. Both places warm up later into the weekend and we'll all see the 60s again next week.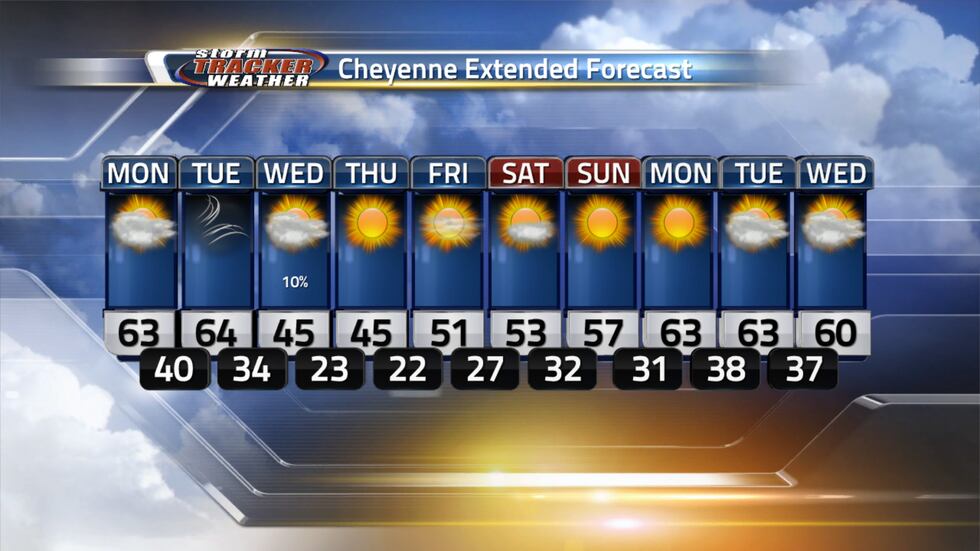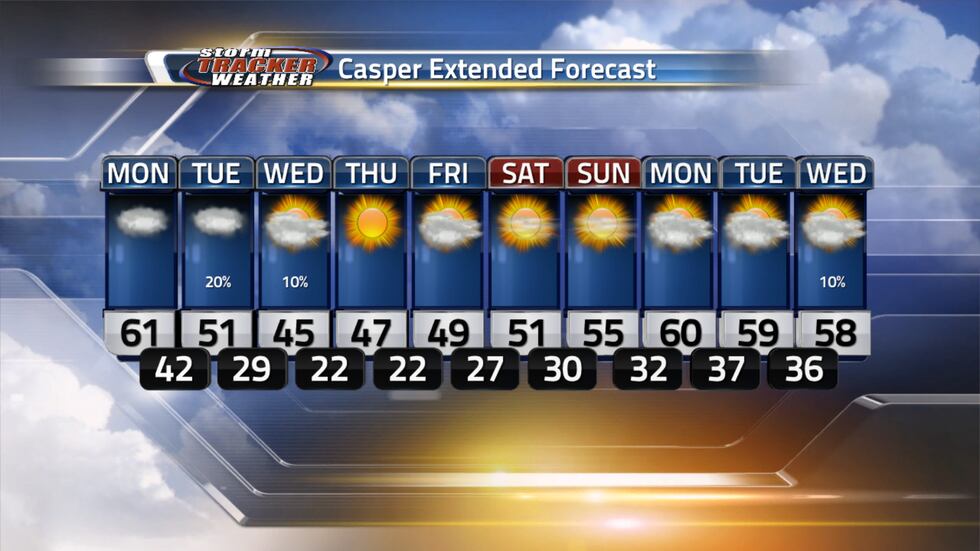 Copyright 2023 KGWN. All rights reserved.