Temperatures Stay Mild through Sunday
Published: Nov. 4, 2023 at 9:25 PM CDT
CHEYENNE, Wyo. (Wyoming News Now) - As we head into the rest of the evening hours, we will be seeing dry conditions for our friends in at least Cheyenne and Casper, but a few areas of light showers have developed near the mountain ranges of western Wyoming. We will see clouds moving through the especially for much of central and western Wyoming.
Low temperatures across the cowboy state will fall into the 30s and 40s for many locations across the area. If you are going to be out, make sure to have that jacket or hoodie ready.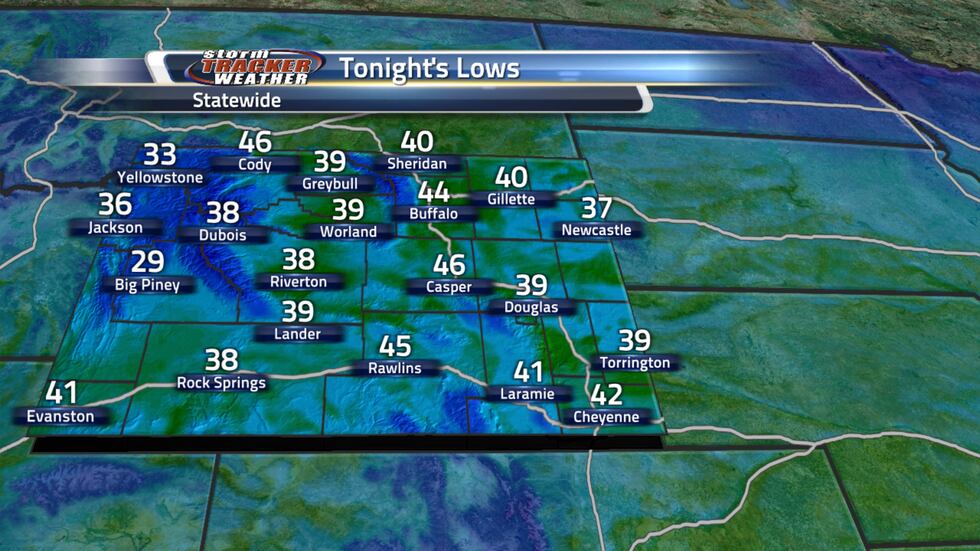 A High Wind Watch is in effect for parts of the North Snowy Range Foothills of Albany and Carbon Counties from 9 PM this evening through Sunday afternoon. This includes areas from Arlington to Elk Mountain along I-80.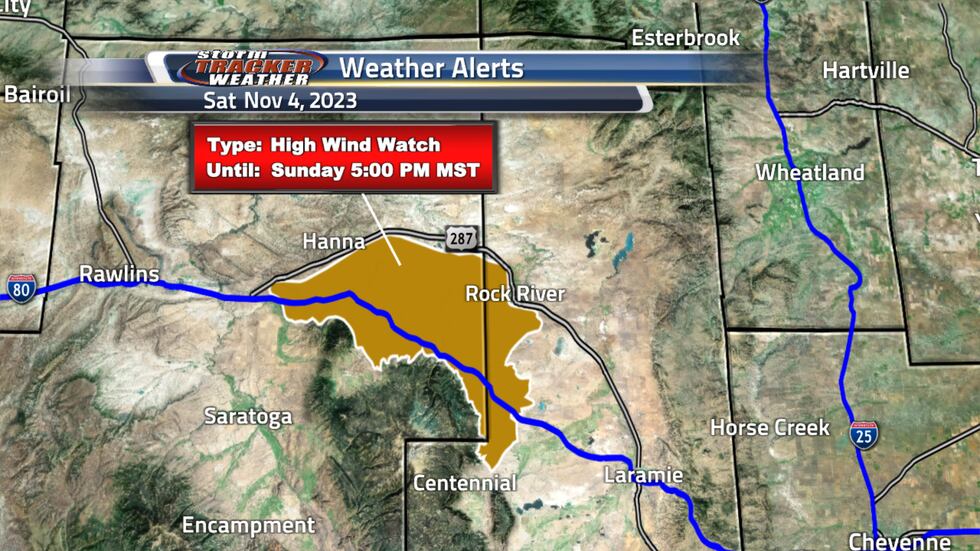 Gusty winds will increase at times as we head into Sunday. Southwest Winds of 20 to 30 mph, with gusts up to 50 mph are possible. Areas in the watch area could see winds up to 60 mph or greater at times.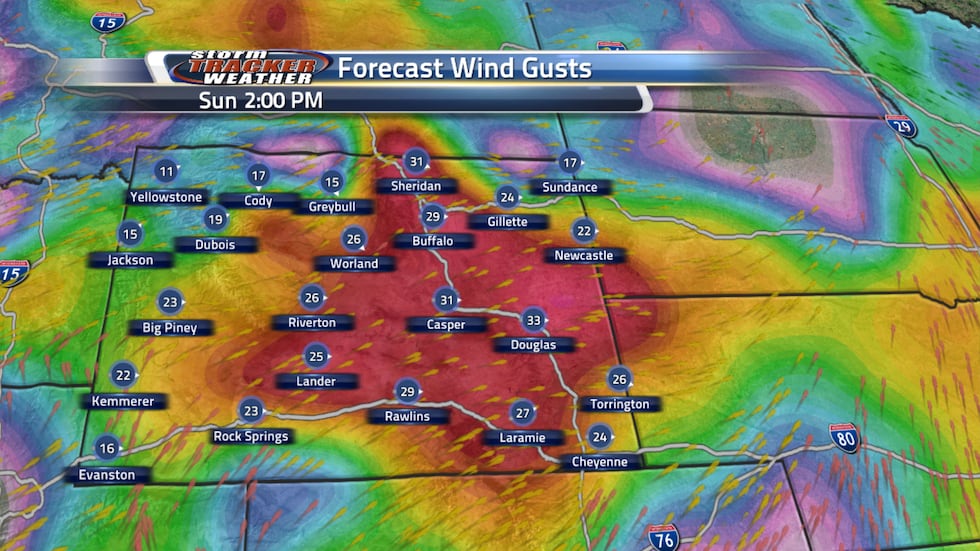 Despite the breezy conditions, we will see a mix of sun and clouds for much of the state. But there is a chance for some rain and snow into parts of Northwest Wyoming, particularly into the Tetons in the highest elevations. High temperatures headed into Sunday will range from the 30s to as warm as the 70s into southeast Wyoming. These warm temperatures, combined with gusty winds and lowered humidity could result in an elevated fire danger risk into southeast Wyoming and into the Nebraska panhandle.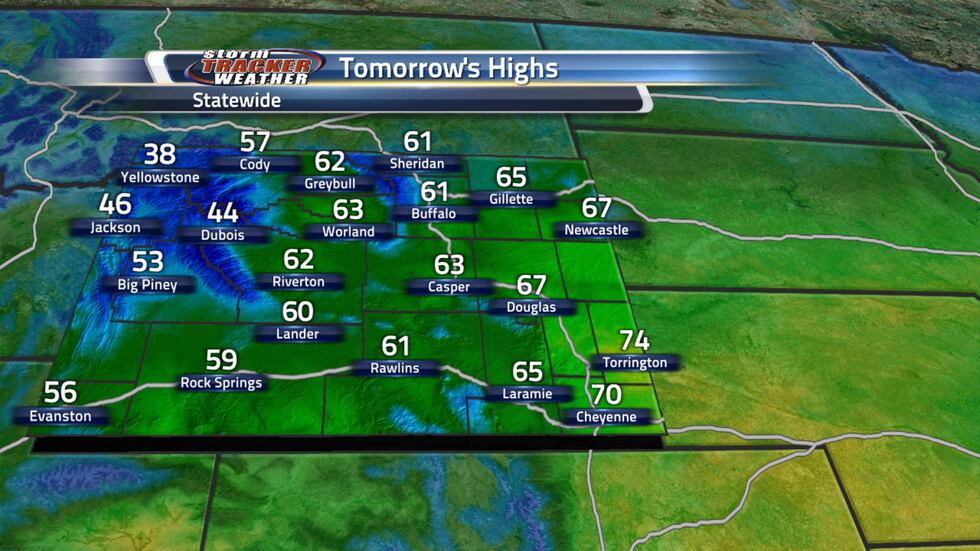 Extended Forecast for Cheyenne - Breezy conditions at times into Sunday with sun and clouds. We do see an increase in our cloud cover to start the work wrrk, with temperatures dropping gradually through the work week.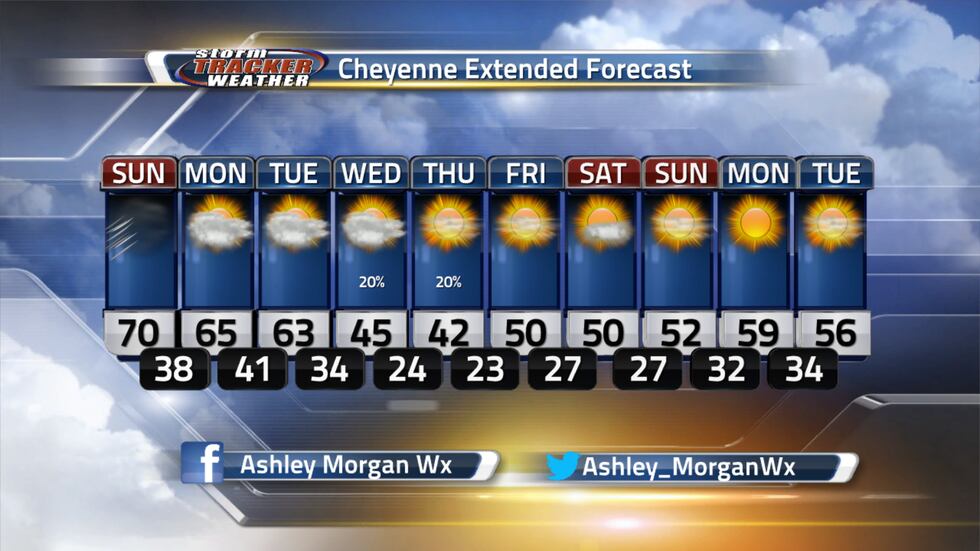 Extended Forecast for Casper - As we head into Sunday, it will be breezy at times. Clouds do increase as we start the work week, but rain chances stay low. A cold front does bring a gradual cool down in our temperatures through the middle part of the work week.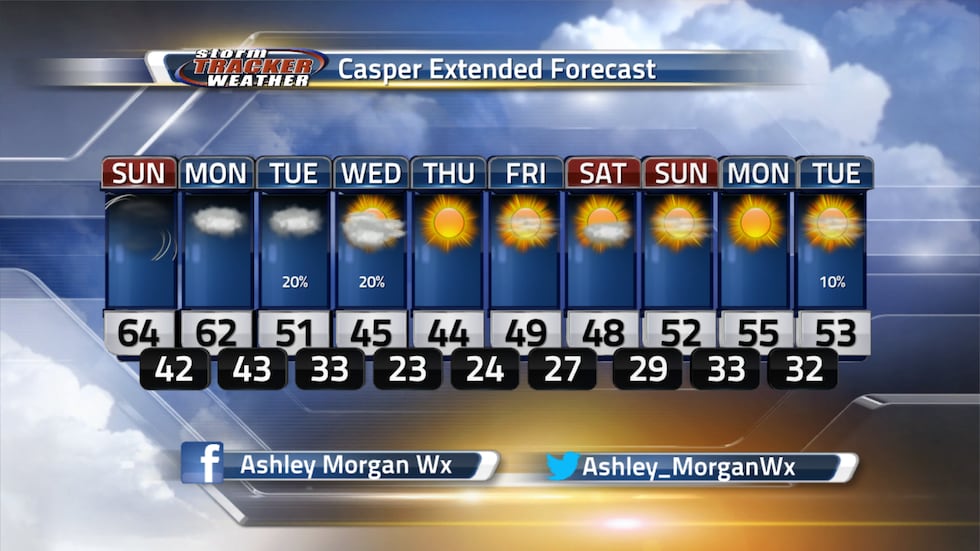 Copyright 2023 KGWN. All rights reserved.