University of Wyoming to host Native American Scholarship and Awards Ceremony
'Good Medicine' will honor the achievements of Indigenous students and of tribal communities in Wyoming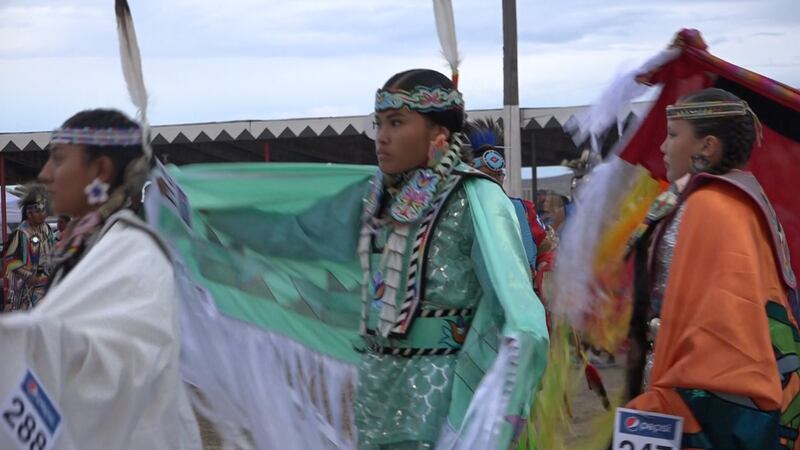 Published: Nov. 2, 2023 at 5:30 PM CDT
LARAMIE, Wyo. (Wyoming News Now) - In honor of Native American Heritage Month, the University of Wyoming is hosting a cultural event called 'Good Medicine'.
'Good Medicine' will feature a cultural ceremony as well as a Native American scholarship and awards ceremony. Three Indigenous community leaders will be speaking at the event, including Tatanka Means, who most recently appeared in the Martin Scorsese film, 'Killers of the Flower Moon'. The free program will also feature a performance by the Eagle Spirit dancers and singers from the Wind River Reservation. 'Good Medicine' aims to celebrate the achievements of UW's Native students and recognize the rich diversity of Indigenous cultures on campus.
Gary 'Litefoot' Davis is a member of the Cherokee Nation and will be one of the guest speakers at 'Good Medicine'. He says, "To have such an amazing lineage here in Wyoming... so many tribes were part of this area, but the Shoshone and [Northern] Arapaho at Wind River Reservation. There are so many amazing things the tribes have done [and are] doing. I think it's important for people to see descendants of our amazing ancestors are still doing that and accomplishing those great things here at the University of Wyoming."
'Good Medicine' will be held at the University of Wyoming campus on Friday, November 3. For more information on the event, click here.
Copyright 2023 KGWN. All rights reserved.