It is November but a bit Warm
Published: Nov. 1, 2023 at 8:18 PM CDT
CHEYENNE, Wyo. (Wyoming News Now) - We have made it to November, but especially during the day time, it will feel more like mid-October. The overnight, however, will be a bit chilly. As we head through the rest of the evening and into the overnight hours, we will see gradual clearing, especially into southeast Wyoming.
Temperatures during the overnight hours will range from the 20s to the mid-30s across the area. It will be a big colder if you are headed to Big Piney, with a low of 16 degrees.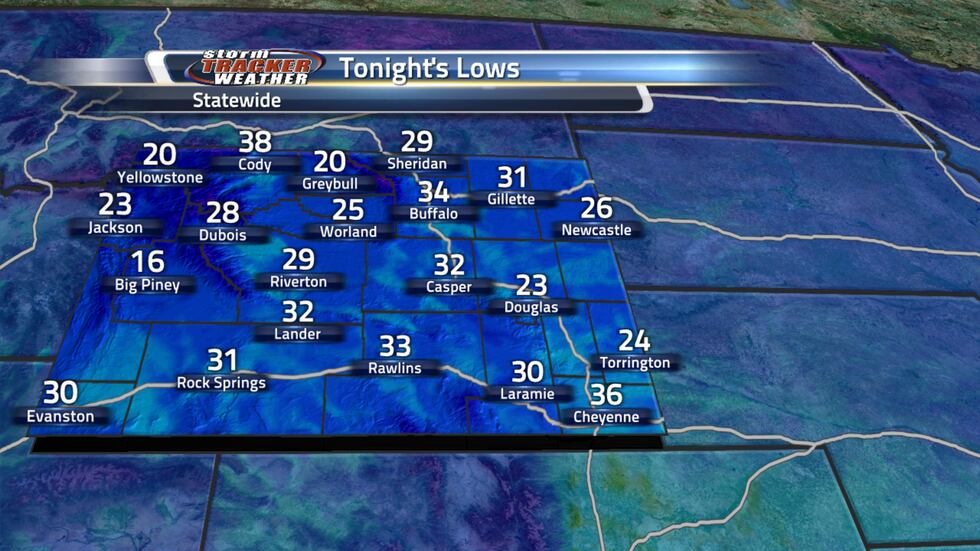 For those traveling along I-80 from Cheyenne to Rawlins and along I-25 from Cheyenne to Wheatland, High Wind Watches and warnings are in effect until Friday Morning. West winds of 30 to 40 mph with gusts up to 60 mph are likely, especially in the most wind prone areas near the Laramie Range of Southeast Wyoming. Watch out for the new roll over risk signs posted by WYDOT if traveling along these roadways.
Taking a look at the forecast wind gusts, it looks like the strongest winds will be during the evening and overnight hours of Thursday. Areas outside the High Wind Watch and Warning areas will have a chance to see some gusty winds as well.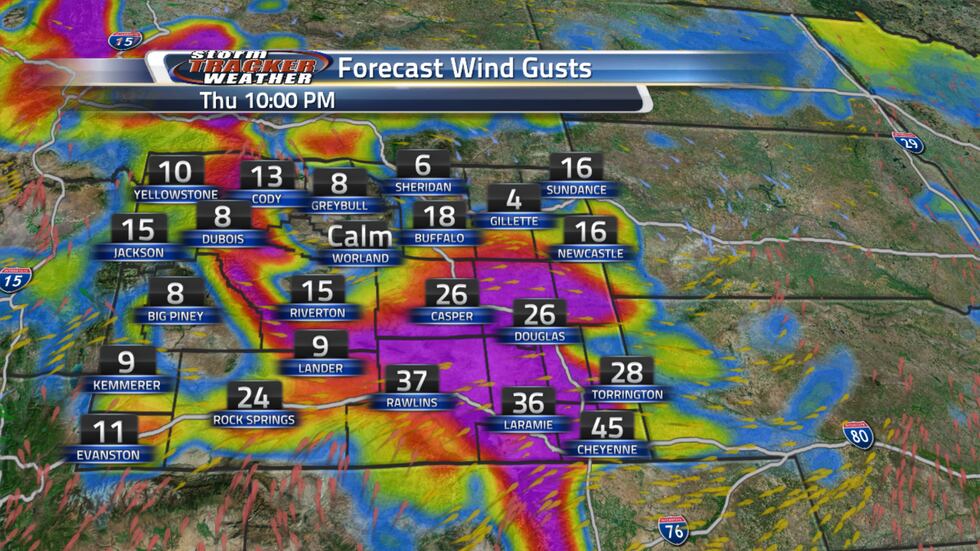 As colder air moves through, we could be seeing some light mountain snow into northwest Wyoming. Overall, snow accumulations will generally be under an inch tonight and into Thursday Morning. This will be focused mainly mainly in the highest elevations.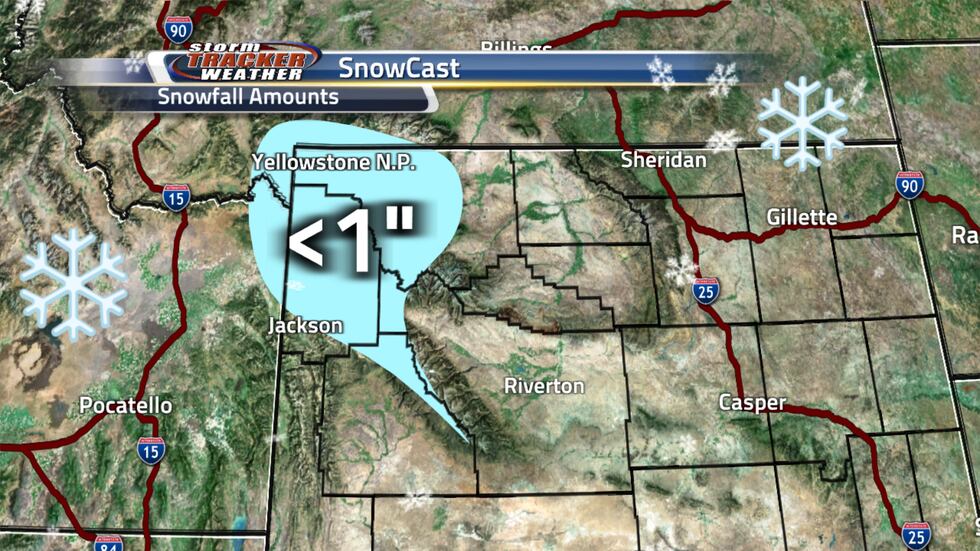 Headed into Thursday, we will see a bit more cloud cover across the area. Temperatures will range from the 40s to the 60s across the area. with colder temperatures in the higher elevations. Be ready for some breezy conditions later in the day.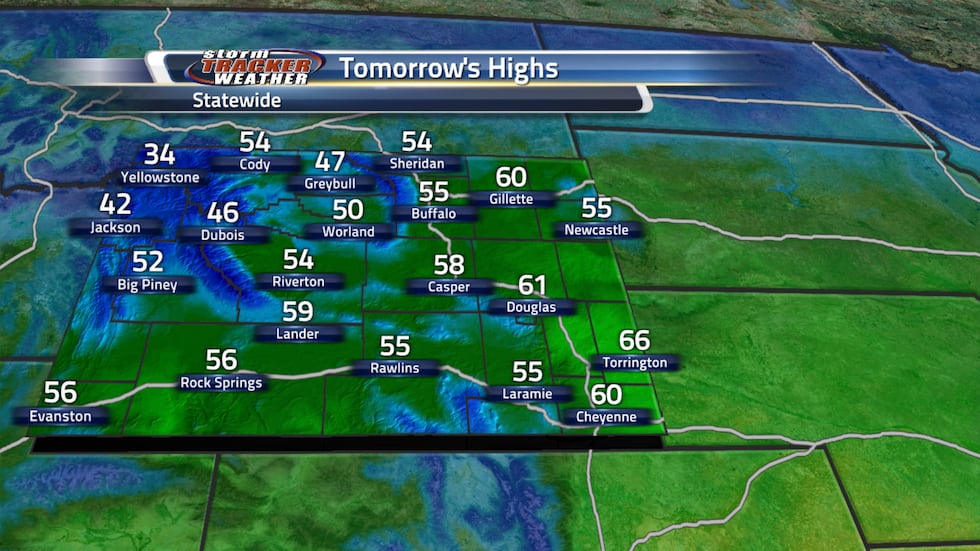 Extended Forecast for Cheyenne - Gusty winds and increasing clouds as we head into the end of the week. Sunshine returns for the weekend, with warm conditions, especially into Sunday. Clouds increase through the work week with a slight drop in our temperatures.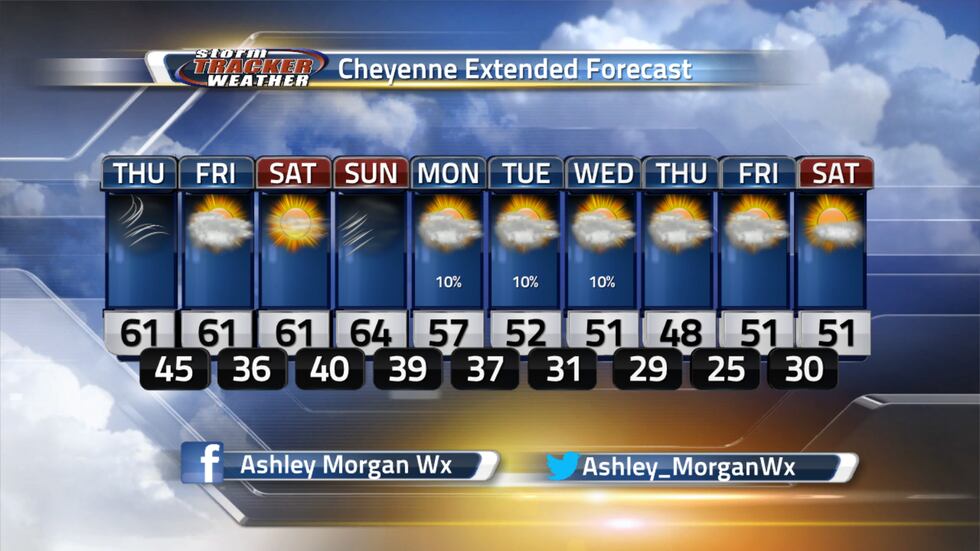 Extended Forecast for Casper - Gusty winds are expected headed into Thursday, with a bit more cloud cover closing out the work week. We could see a stray shower Friday Morning. Sunshine returns for Saturday, with out warmest day into Sunday. Cloud cover comes back to start the work week, with a cooling temperature trends.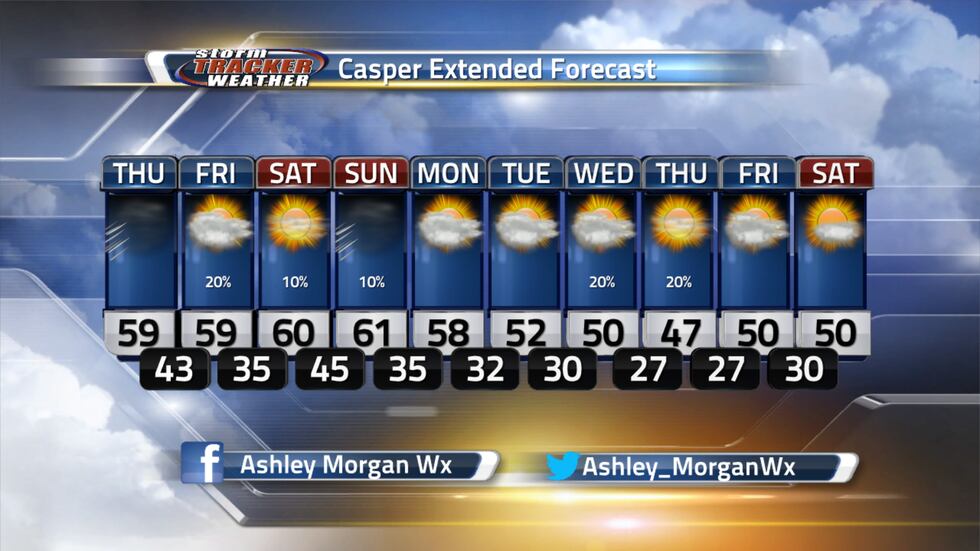 Copyright 2023 KGWN. All rights reserved.