Updated: Oct. 31, 2023 at 3:00 PM CDT
CHEYENNE, Wyo. (Wyoming News Now) - Among all the scares today there's one thing you don't have to worry about and that's Wyoming's weather. We've got a sunny day today and no snow or ice in the forecast. However, we do have a cold night tonight so let's roll right into our forecast for this evening for all of us heading out to Trick or Treat. Tonight we're going to be down near freezing here in Cheyenne and while the moon will be out for all the werewolves, they're going to wish they had some thicker fur. Plan for the cold temperatures tonight and colder winds too as wind chills could make it feel closer to the 20s out there tonight.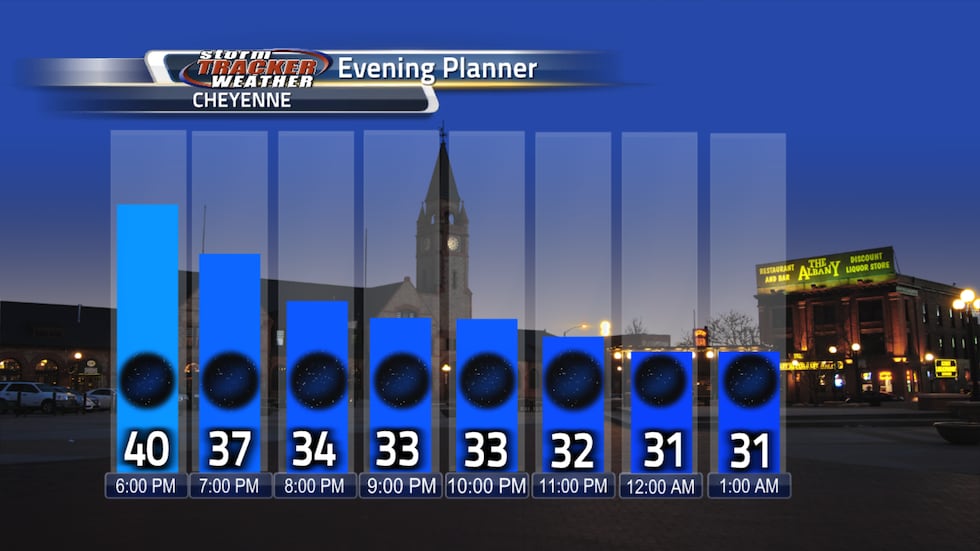 In Casper, while the moon may be covered by clouds from time to time, those cold temperatures are here to stay for us with temperatures near freezing for us too all night long. Again, wind chills could cool us down and make it feel closer to the 20s out there so an extra layer under the costume would be a good idea (plus it could make things even more spooky if it fits in with your costume).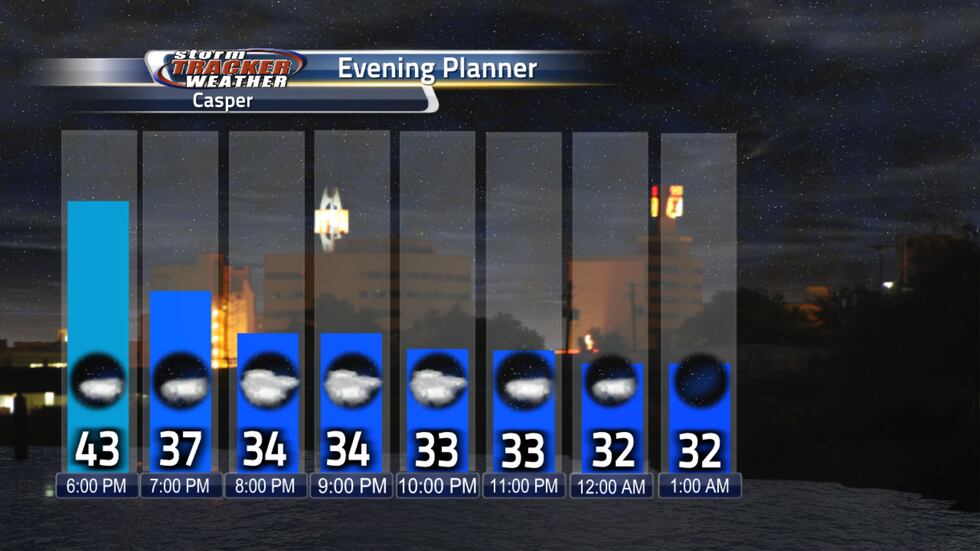 For those who just want to get through the cold and worry about All Saint's Day instead, tomorrow is going to be a warmer day for us with plenty of 50s around the area and a few places staying just below the 50 degree mark. Tomorrow does kick off a warming trend for us that lasts until the end of the week.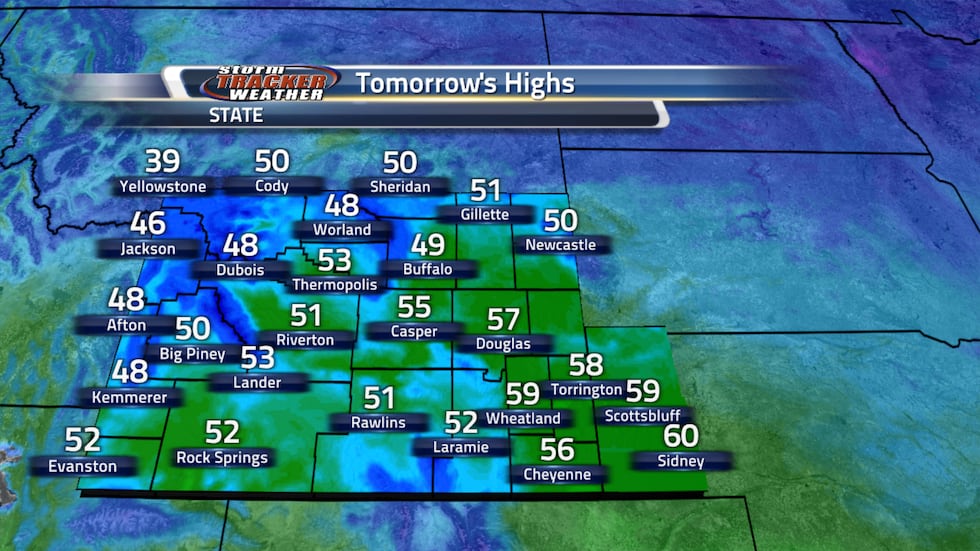 For our extended forecasts, plenty of sunshine through the rest of the week this week with some clouds rolling in here and there to try and block some of it. Temperatures are going to warm up for us into the 60s on Friday and Saturday with Sunday starting a cooling trend into next week. In Cheyenne we don't have to worry about any precipitation as we'll stay dry all week but in Casper, things are a bit different as we could see some spotty showers on Sunday which will cool us down a bit. For us in Casper, we'll see more wind through the area than in Cheyenne so be prepared for some wind chills as it'll be a cold wind blowing in through the week. Overall though, a pleasant week ahead of us all before we cool down again into next week. Have fun, stay safe, and most importantly, happy Halloween!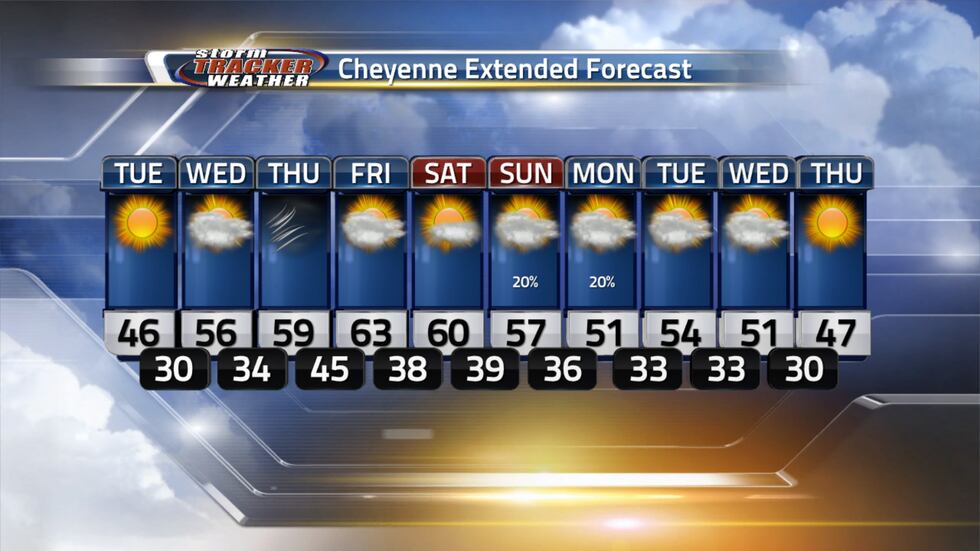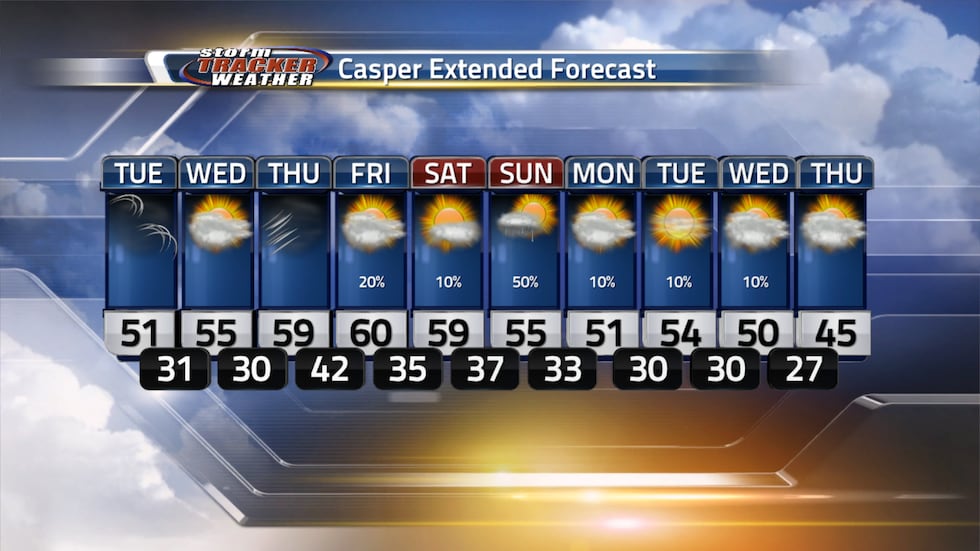 Copyright 2023 KGWN. All rights reserved.