Cheyenne Post 6 Baseball announces 2023 Hall of Fame class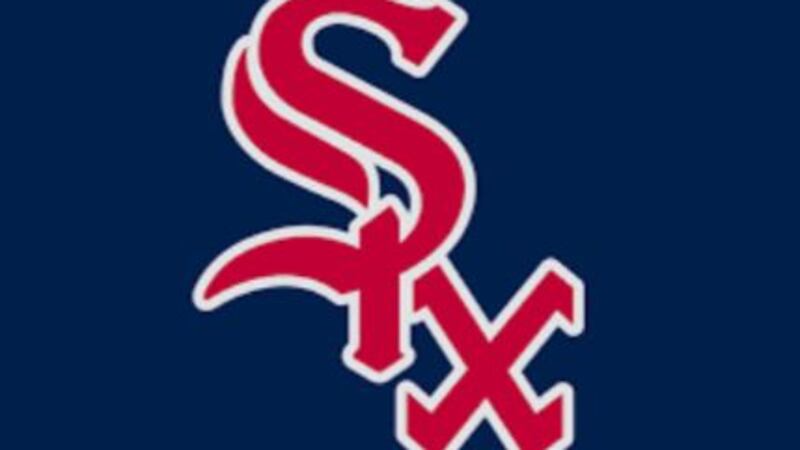 Published: Oct. 31, 2023 at 5:27 PM CDT
CHEYENNE, Wyo. (Press Release) - Cheyenne Post 6 Baseball is excited to announce its 2023 Hall of Fame class. The class will be inducted during a Hall of Fame and Lettering Ceremony on Thursday, November 16, at 6 p.m., at the American Legion Post 6 Hall located at 2001 East Lincolnway. The six newest members of the Post 6 Hall of Fame represent various eras of Cheyenne Post 6 Baseball, universally recognized as the premier baseball program in the State of Wyoming.
Michael Gregorio, Jr. played for Cheyenne Post 6 Baseball in the early 1960s, including as a part of the 1963 state championship team. The 1963 state championship team, already a member of the Post 6 Baseball Hall of Fame, was the first Cheyenne team to win the state championship since 1955. Gregorio's greatest athletic successes, though, came at the University of Wyoming where he competed in cross country and track. In 1965, he was recognized as an All-America, and in 1967 he was awarded the Admiral Emory S. Land Award as the Outstanding Athlete at the University of Wyoming. In 1968, Gregorio competed at the United States Olympic Trials in Eugene, Oregon.
Bud McBride was a menacing left-handed hurler and part of Cheyenne Post 6′s back-to-back-to-back state championship teams from 1963-1965. He also played 1st base and was one of the top hitters on the club. The '63-'65 teams were the first Cheyenne teams ever to win three consecutive state titles, a feat that was not accomplished again until 2001-2003. McBride went on to pitch at the University of Wyoming for two years before transferring to Arizona State University, where he received his bachelor's and master's degrees.
Rich Renner has had an immeasurable impact on baseball in the City of Cheyenne, especially with Cheyenne Post 6 Baseball. From 1983-1984, Renner was a shortstop and pitcher for the Sixers, where he batted close to .400 and maintained an earned run average near 3.00. He went on to pitch at the University of Wyoming. In 1987, Renner returned to the program to coach the Cheyenne Post 6 Hawks, leading them to three straight state championships, including their first ever championship in 1987. He went on to coach the Sixers in 1990 before temporarily retiring from baseball. Later in the 1990′s, Renner coached little league and then travel baseball for Cheyenne teams. In 2008, he returned to help coach the Sixers, and later helped start Post 6′s very successful Indians program.
Like Renner, Chace Tavelli has spent many years in the Cheyenne Post 6 program. From 1987-1989, Tavelli played shortstop for the Hawks and then the Sixers, including as the Sixer's leadoff hitter in 1989. Recognized for his outstanding range in the field, Tavelli was also a leading base stealer for the Sixers in 1988 and 1989. He then went on to coach both the Hawks and Sixers throughout the 1990s, as well as several of Cheyenne Post 6′s prep team's state championships. Tavelli was part of Manager Tagg Lain's coaching staff when they were the Regional Runner-up in 2006, and then coached with Tagg's son Ty when the Sixers won the state championship in 2017.
Cody Farrell was a three-sport letterwinner from Cheyenne East High School, and part of Cheyenne Post 6′s state championship teams in 2009, 2010, and 2011. In 2010 and 2011, Farrell was named First-Team All-State in baseball. Farrell played baseball at the University of New Mexico in 2012, and then transferred to Central Arizona College, where he was an all-conference and all-region player for the Vaqueros. In 2013, he also won a Gold Glove Award for his defensive prowess. Still today, Farrell is in the Top 25 all-time at Central Arizona College for batting average, doubles, and on-base percentage. In 2015 and 2016, Farrell suited up for the University of Texas at Arlington, where he played 71 games in the outfield and was recognized as a top prospect by Baseball America. After college, Farrell proudly represented his country as a member of the United States Air Force.
Jorden Mossey played for the Sixers for four years, and was First-Team All-State in 2011. He was also part of Cheyenne Post 6′s state championship teams in 2009, 2010, and 2011. During a magical 2010 campaign, Mossey batted .417 with 10 home runs, and led the Sixers in hits (110) and stolen bases (44). During the postseason, Mossey hit a memorable sixth-inning homerun to tie the Sixers' first-round regional game against Spokane, Washington, which the Sixers won in extra innings. Mossey was recruited to play baseball at the University of Nebraska, and later returned to the University of Wyoming where he graduated with a finance degree.
The Cheyenne Post 6 Board of Directors encourages fans, families, former players, and residents to submit nominations for the Hall of Fame, along with supporting materials. The Board will consider all nominations, but is particularly in need of information about players from prior to 2000, as Post 6 Baseball won 15 state titles from 1928-2000. Nominations may be submitted to Cheyenne Post 6 Baseball, P.O. Box 2815, Cheyenne, WY 82003, or emailed to Post6Baseball@gmail.com.
Copyright 2023 KGWN. All rights reserved.