Cheyenne man transforms home into paranormal paradise
Published: Oct. 31, 2023 at 11:57 AM CDT
CHEYENNE, Wyo. (Wyoming News Now) - When it comes to decorating for Halloween, there are those who put up a few lights, hang a skeleton, maybe put a gravestone in the yard.
Cheyenne's Alex Tasha is not one of those people.
Tasha is actually someone who spends thousands of dollars and dozens of hours hanging hundreds of decorations all in preparation for one night: Halloween.
Since August, Tasha and his wife have been working to transform their suburban home into a haunted graveyard, mad scientist's lab, and paranormal paradise all combined into one.
He says they've put countless hours and somewhere between $15 thousand and $25 thousand into Halloween since he began seriously decorating three years ago.
Tasha even hand-crafted many of the decorations visitors see, primarily in what he calls "The Mad Scientist's Lab."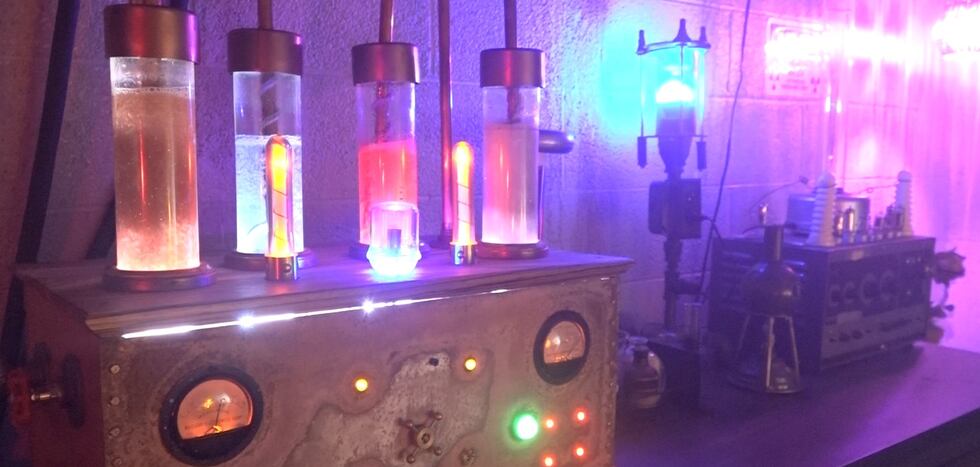 Tasha, who works as a systems engineer, credits much of his building prowess to his experience modifying computer cases and building gaming computers throughout his life as a hobby, and even a brief career.
The deal got even sweeter for trick-or-treaters because Tasha's Halloween dedication extends to candy too. He says he had over 850 full-size candy bars ready to dish out to hungry kids.
Even adults got in on the fun. In "The Mad Scientist's Lab," Tasha built a liquid dispenser where he offered free "potions" (vodka shots) to adults of age.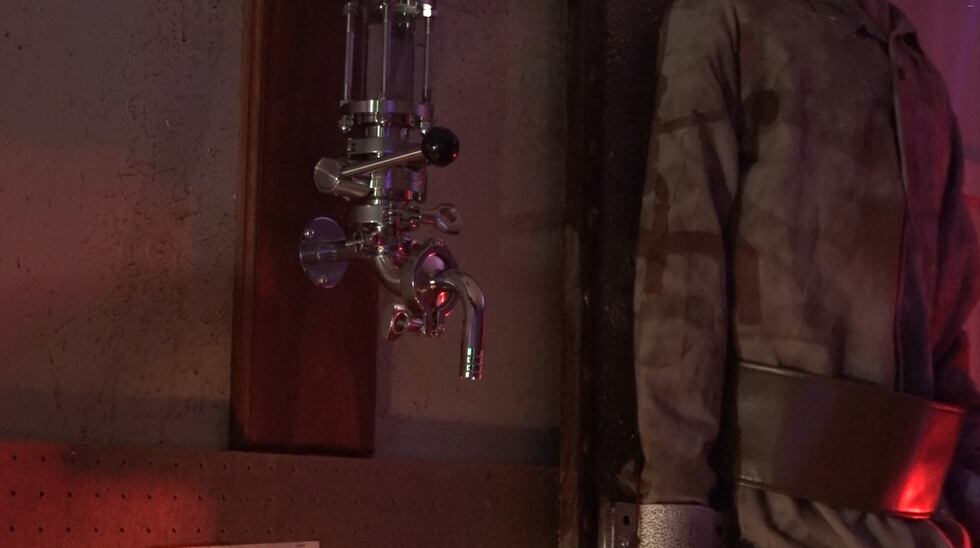 Tasha says his favorite part is being able to offer people something extraordinary.
"My favorite thing is probably when kids actually get scared and have to run away," Tasha said with a laugh. "But really it's seeing people with a sense of wonder and excitement, and having something out of the ordinary you don't see each day."
Tasha is keeping his operation static for now, but has big plans for its future.
He hopes to build a large structure on the side of his house to allow room for a full-fledged haunted maze.
Tasha's house can be found at 2875 Pine Dr., near Cheyenne East High.
Tasha also encouraged people to visit "The Nightmare on Arapahoe Street," another one of Cheyenne's most prominently decorated houses.
"The Nightmare on Arapahoe Street," which also boasts a free haunted house, is located at 707 Arapahoe St. in Cheyenne.
Copyright 2023 KGWN. All rights reserved.