Let's talk Snow and Cold Temperatures
Published: Oct. 26, 2023 at 2:01 PM CDT
CHEYENNE, Wyo. (Wyoming News Now) - We have a lot to discuss in this weather update from fog, gusty winds snow, and cold temperatures. We started the day with some dense fog across southeast Wyoming. We will continue to see conditions improve through the remainder of the afternoon. We are seeing visibilities increase in Cheyenne and this will continue to improve.
We will continue to see snow fall across parts of central and northern Wyoming this afternoon. Snow accumulations will be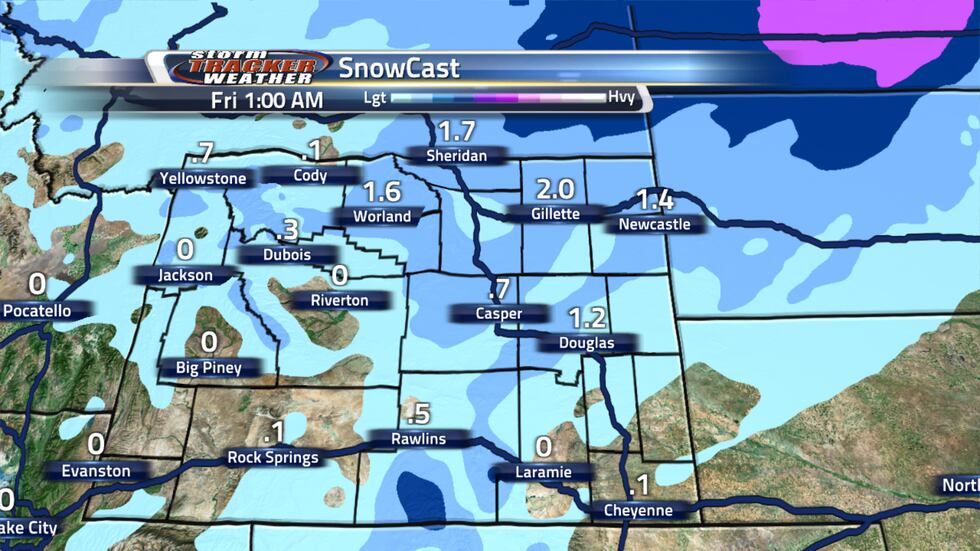 Temperatures this afternoon will range greatly, depending on where you are in the state. We will see highs into the teens close to the Montana border to the 50s in far southeast Wyoming. In fact, as a result of downslope winds, we are seeing warm temperatures in Laramie. We are well passed our high temperature forecast in Laramie as temperatures have warmed into the 60s.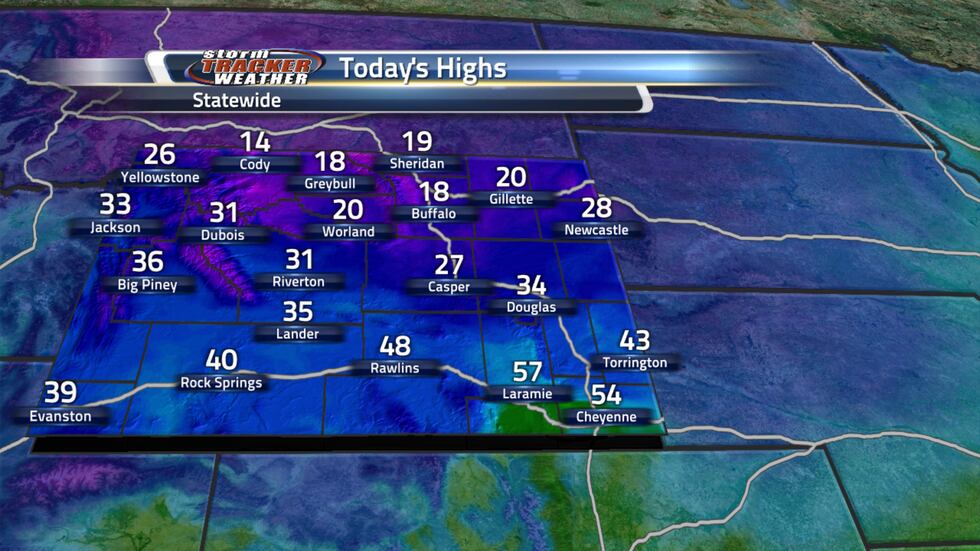 We will be seeing some strong winds, especially in the wind prone areas of southeast Wyoming. A High Wind Warning continues for parts of the Upper North Platte River Basin, the North Snowy Range Foothills, and Central Carbon County until Midnight tonight. Areas between Laramie and Rock Springs could see winds up to 60 mph. Those traveling along I-80 are urged to use extra caution today.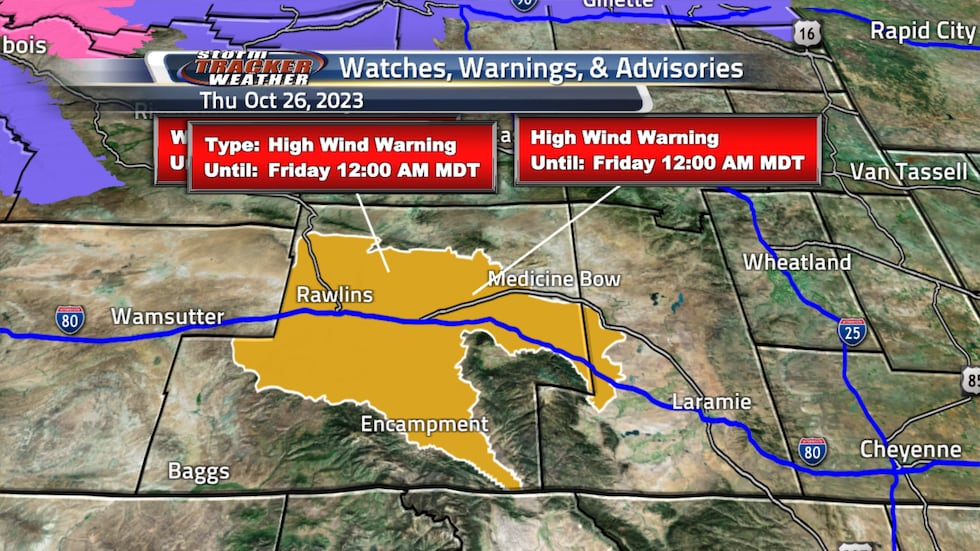 Winter Storm Warnings remain for areas in northwest Wyoming, including Old Faithful and Yellowstone National Park through this afternoon. Additional snow accumulations, along with gusty winds (which could approach 40 mph) could create for dangerous travel conditions. Winter Weather Advisorie4s are in effect for many mountain areas west of Riverton and for much of northern Wyoming through tonight. Snow accumulations will be possible as a result of heavy snowfall.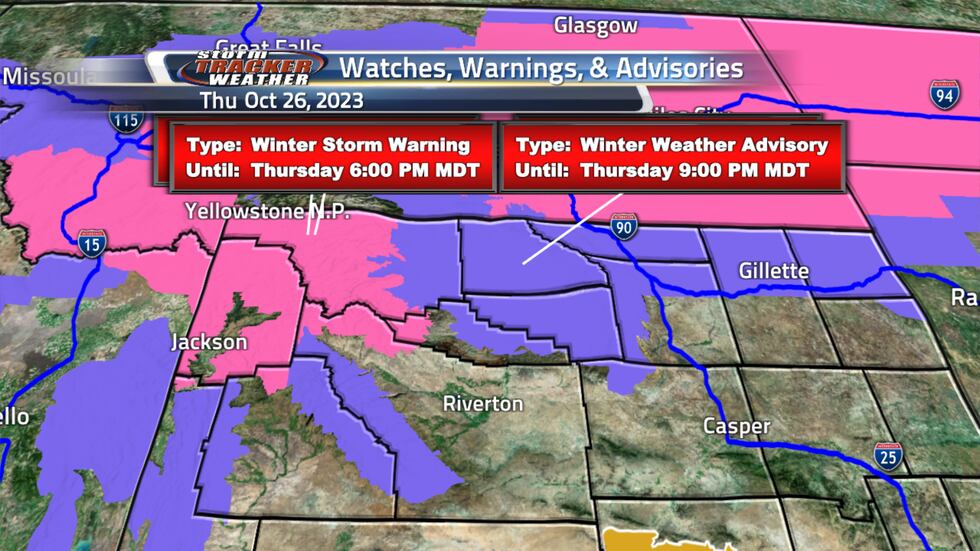 Temperatures across the state tonight will be cold for many, if not all of us. Temperatures will range from the single digits to the low 20s across the area. Coldest locations will be closer to the Montana border.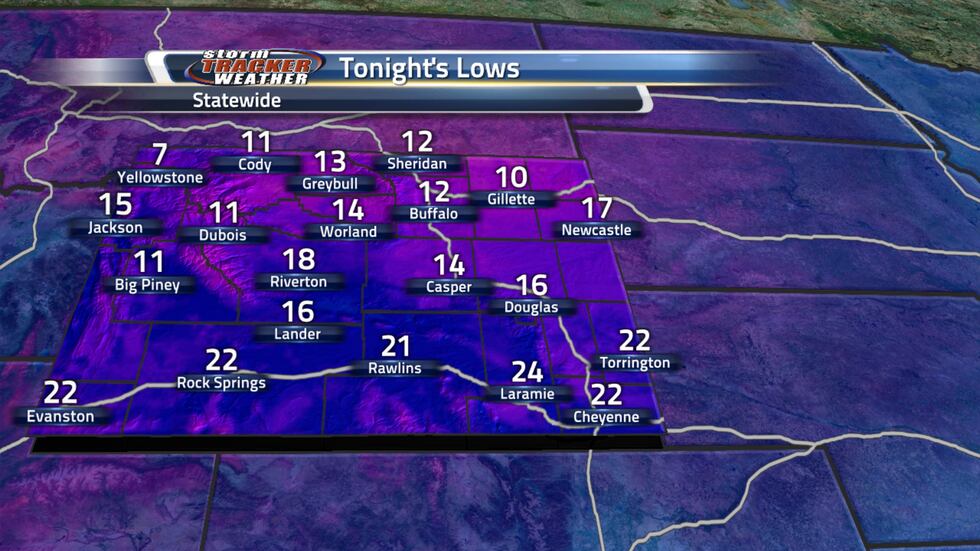 Extended Forecast for Cheyenne - With some slightly warmer air in place, we ill see a few showers moving in later into the afternoon. As we head into the evening and temperatures cool, we may see some flurries mix in before precipitation tapers off. We do get a break from the precipitation, before we see snow chances through Saturday. Accumulating snow is likely for Cheyenne.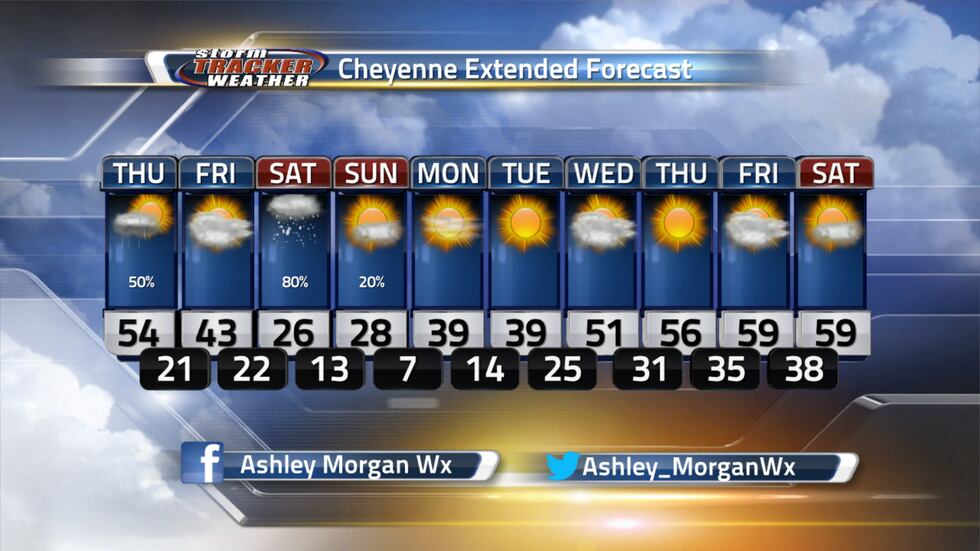 Extended Forecast for Casper - Snow will be likely through this afternoon. Clouds linger through the start of the weekend, before we see sunshine return. It will be a cold couple of days, with highs into the 20s and 30s and lows into the teens. We do warm back up by mid-week.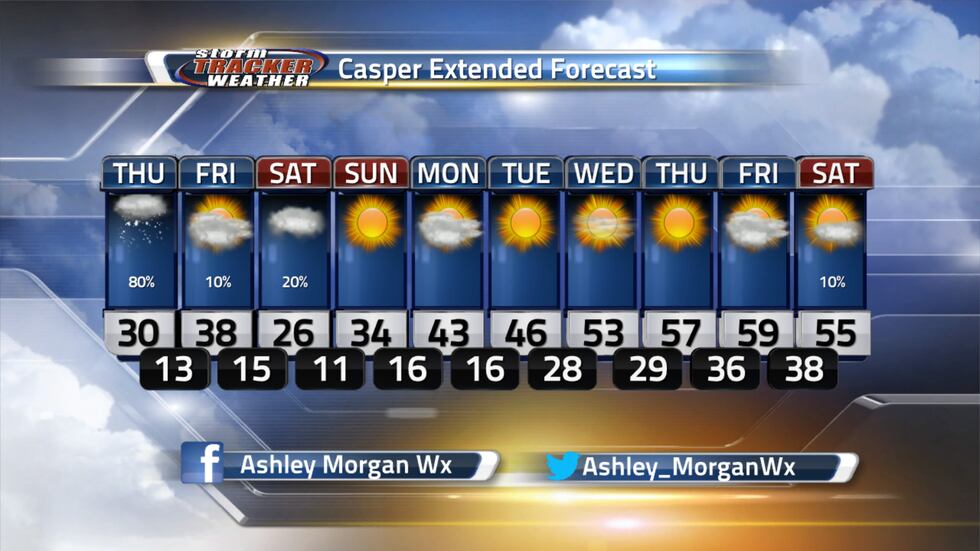 Copyright 2023 KGWN. All rights reserved.